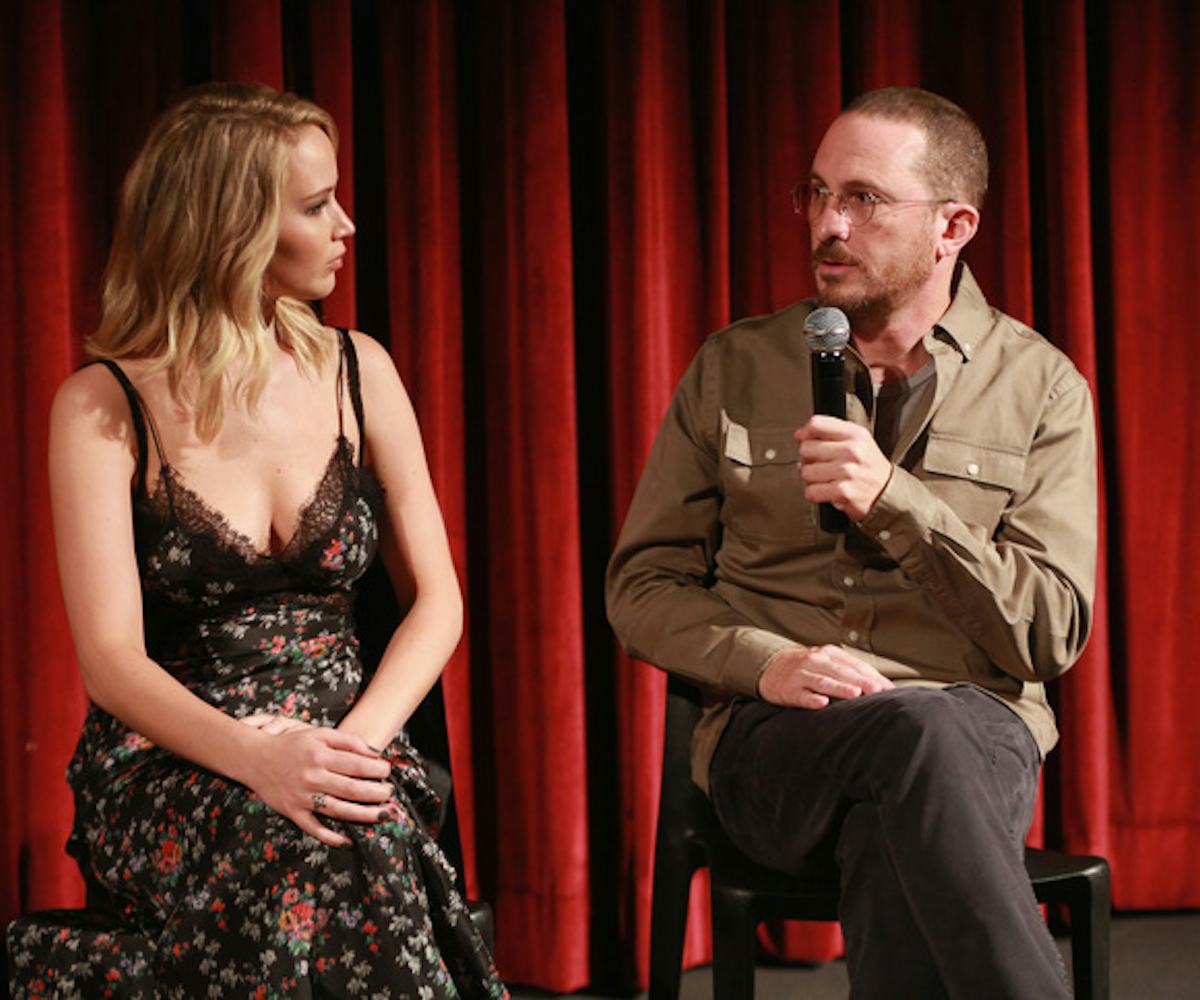 Photo by Robin Marchant via Getty Images
8@8: Your Morning Scoop
"mother!" sparks even more controversy
Today is...
National One-Hit Wonder Day!
News of the Day:
+ Darren Aronofsky's film, mother!, has already stirred up an incredible level of controversy and division among moviegoers and critics for its shocking and allegedly gratuitous elements. The movie poster, which Aronofsky shared on his Instagram account, is now the latest target of backlash, with people accusing the poster's depiction of Jennifer Lawrence's battered face as "a tawdry display." Yikes. At least Aronofsky seems to thrive off controversy.
+ Lena Dunham shares funny support of Kylie Jenner's pregnancy amidst its negative response from the public. She tweeted that many of her friends texted her in jealousy of Jenner's pregnancy and ability to conceive, subtly commenting that Jenner has the right to do whatever she wants and she did a good job of it at that. That's definitely one way to dispel the hateful commentary around Jenner's very private decision.
+ Colin Kaepernick may not be signed to a team right now, but his NFL jersey is still leading in sales for the 49ers. Guess that's what happens when you stand for social change and want to fight against police brutality?
+ The Gossip Girl 10-year anniversary was this past week, and we took a lovely walk down memory lane. Everyone except the actress who played Dorota, Zuzanna Szadkowski, who thought she would end up being GG and was disappointed to find it was Dan all along (?!). "I totally did [think Dorota was Gossip Girl] and I also kind of hoped it would be, and then I was a little disappointed that it wasn't," Szadkowski said. Us too, Dorota.
+ J.K. Rowling, queen of Twitter savagery, has crafted another perfect tweet in response to—who else?—our idiot of a president, Donald Trump, who has been receiving backlash for his comments on NFL players protesting during the national anthem. Following Trump's tweet about NFL players having the privilege of making money, she clapped back "'Privilege.' Some people don't get given millions by Daddy, Donnie. They actually earn it." Ouch.
Deal of the Day:
Our favorite interior design app, Hutch, has partnered with Katy Perry and Victoria Beckham's favorite luxury bedding company, Hill House Home, to create a capsule collection featuring pillows embroidered with personal mantras of designers like Tanya Taylor, Brandon Maxwell, Jennifer Fisher, Baja East, and Edie Parker. The collab features phrases like "Thriving," "I Have A Heart On," and "Every Woman Is A Star," making them the best morning inspiration.
Advice of the Day:
"If people don't curse at all, I always think they're hiding something." - St. Vincent, NYLON October 2017 cover star.
GIF of the Day: