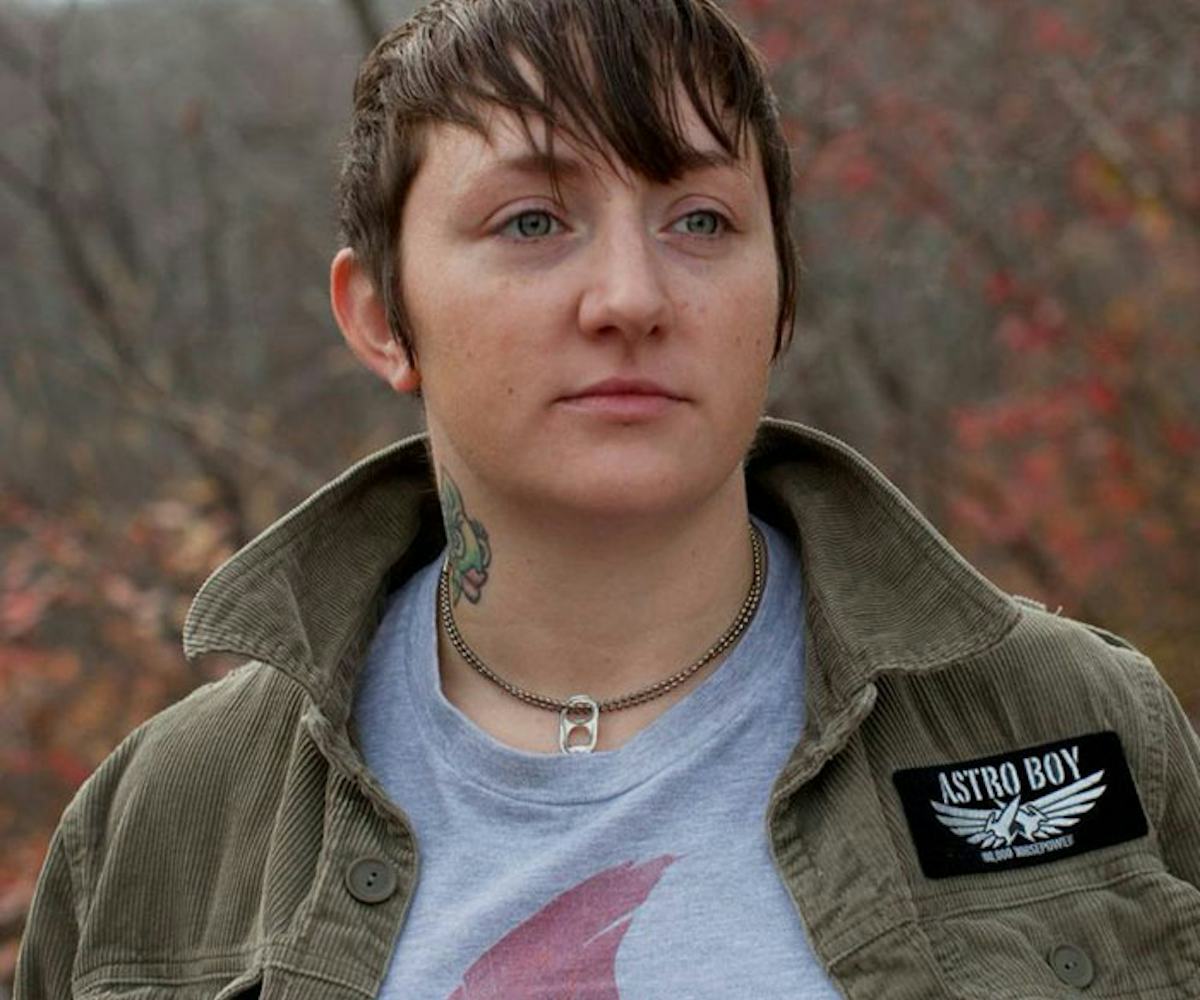 Photo by Jesse Burke
8 Inch Betsy Take Us To "Reformatory School"
the coolest female-fronted queer band
is a female-fronted queercore punk band from Chicago. Earlier this year, the band's frontwoman Meghan Galbraith passed away, leaving a finished album behind. In Galbraith's honor, 8 Inch Betsy will be releasing their posthumous sophomore album,
The Mean Days
on 
November 13
via
. Today, NYLON premieres their brand new single "Reformatory School." It's a song about falling in love too easily and being told who to be instead of knowing yourself. Bassist Eli Burke shared the following in an email:
"Meghan usually recorded new songs in Garageband. Then she would email them to me asking what I thought. We lived together, almost under the tracks of the Brown Line in Chicago. It was super loud. This is what she wrote about the Reformatory School demo: 'I had a little fun recording this. You can hear the train like crazy cuz I was in the living room. There is a fuck up near the end that I don't feel like fixing. And the end needs an outro still. Let me know if you like it, or don't.' 
"Meghan could almost be anything to anyone. Like whatever they might sort of project onto her, she would give that back. I think she felt like she was being supportive of them when they needed it. Eventually, though, that gets hard to do, and people's expectations get bigger and bigger and they start pointing out all the ways that they think you are fucked up (even when you aren't, you're just different). Meghan was charming, and I think people were drawn to her. If she didn't want a relationship, I think sometimes instead of being cool with what it was, people would focus on why she didn't want one. You know, try to 'fix' her, which isn't what she needed. You can't make up love. She wasn't gonna do that. That's Reformatory School."
Listen to the song below, and pre-order the album 
.