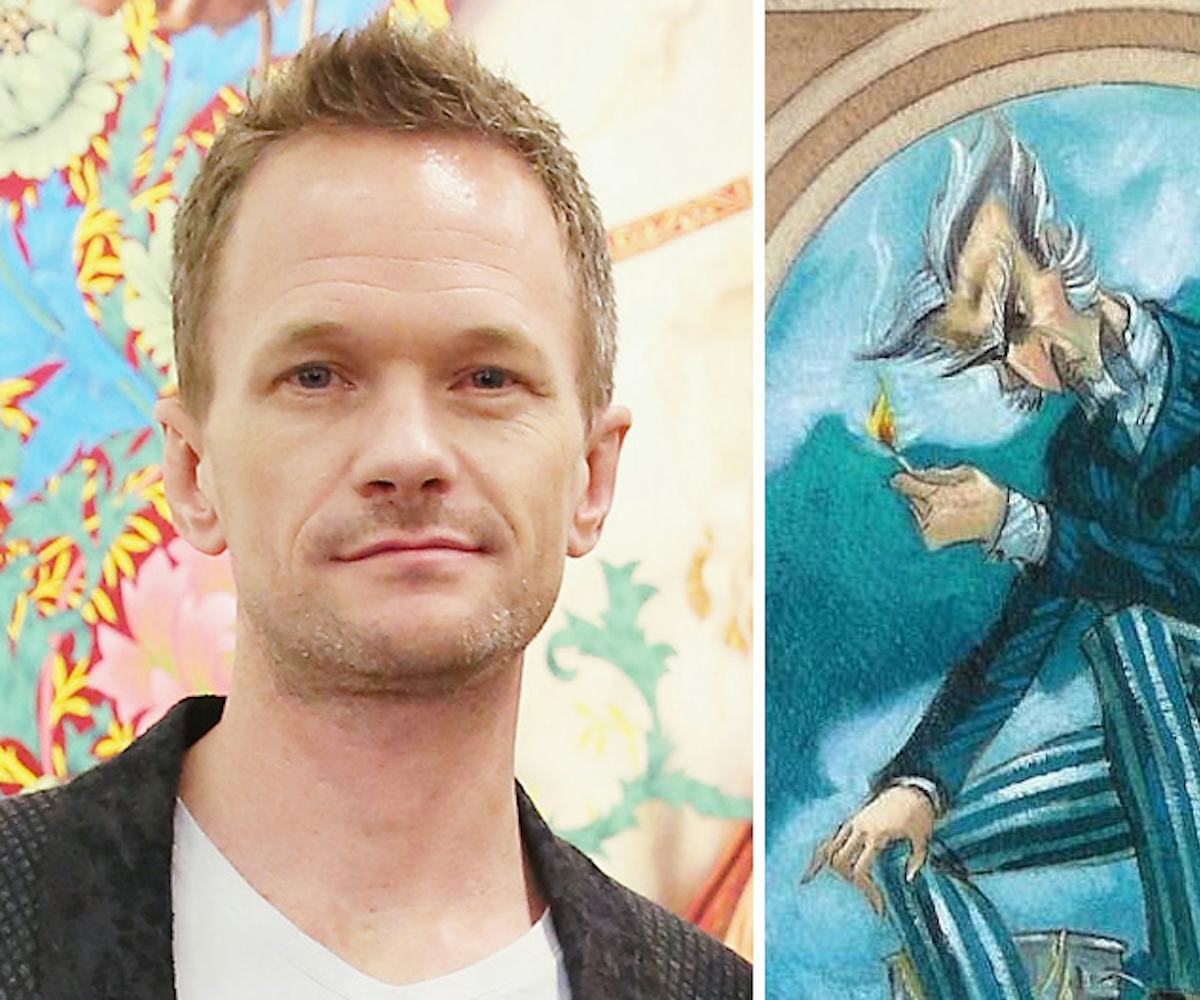 Photo by Mireya Acierto / Getty Images; Brett Helquist
Here's Your First Look At Neil Patrick Harris As Count Olaf In 'Unfortunate Events'
Fear not, A Series of Unfortunate Events purists; Netflix nailed its casting of Count Olaf. Last month, Deadline confirmed that Neil Patrick Harris would take on the series' antagonist. Now, sleuths sleuthing around the Vancouver set have photos to prove it. Harris looks frighteningly similar to the books' illustrations.
Prosthetics are magical things. They helped Nicole Kidman win an Oscar, Lady Gaga transform into some alien, Adele look like an Adele impersonator, Tyra Banks do undercover journalism and Heidi Klum become this. Harris' fake nose, brow, and receding hairline amplify the creepiness of his Olaf character. It should go without saying that world patiently awaits actually seeing him in action and how his take differs from Jim Carrey's very Jim Carrey portrayal. 
The 13-episode series doesn't have a proper release date, but since filming is underway, expect a late 2016 to early 2017 debut.