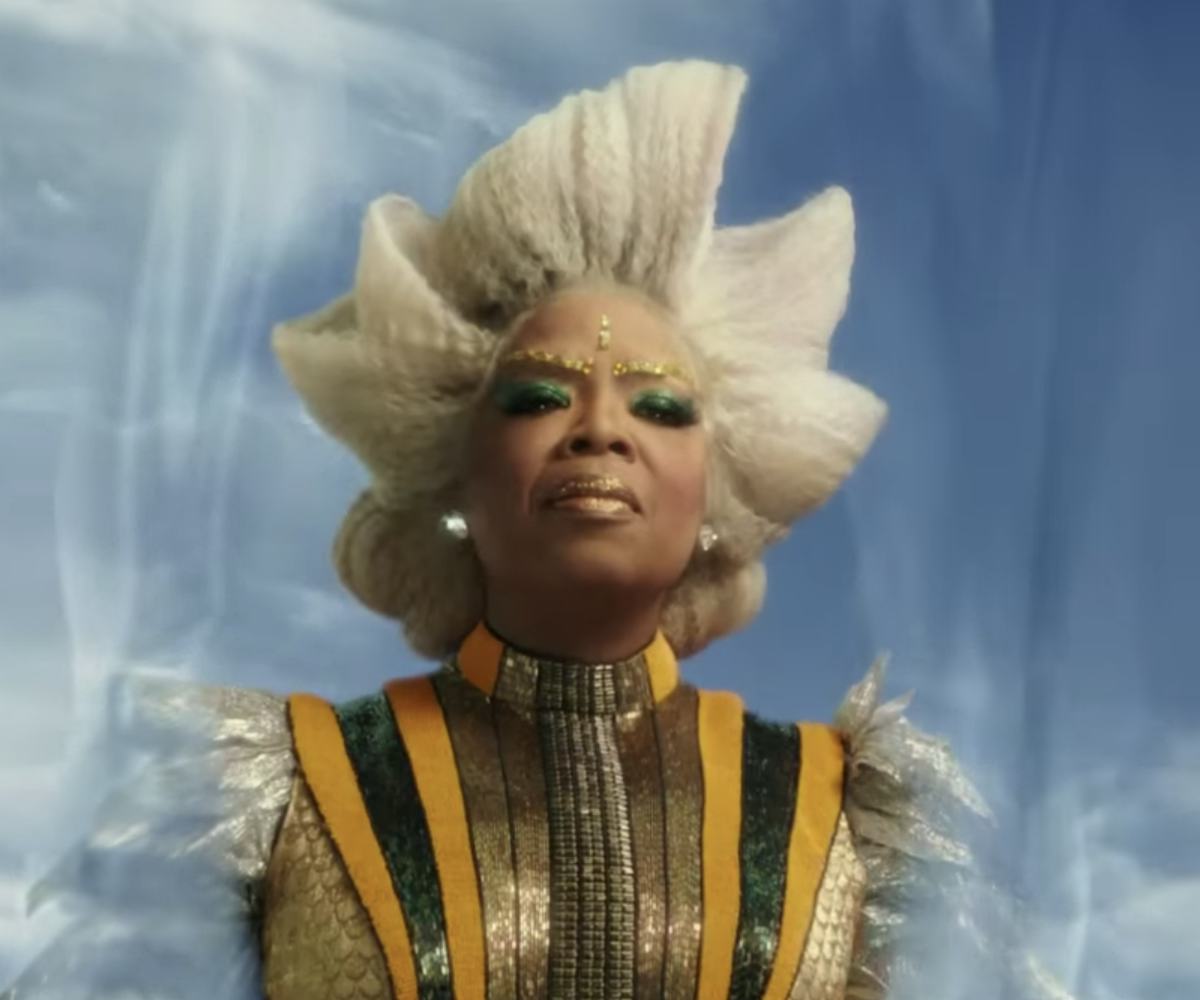 Get All Your Winter Hair Inspo From The New 'A Wrinkle In Time' Trailer
In the latest trailer for A Wrinkle In Time, director Ava DuVernay takes us on a journey across time and space. And, after spending these few minutes on that trip, we can definitely say we'll go wherever DuVernay wants to take us. Based on Madeleine L'Engle's classic novel, the film tells the story of young Meg Murry's intergalactic search for her father, played by Chris Pine, who disappeared mysteriously some time before.
Beyond how interesting the film's narrative looks, though, it was hard not to notice how interesting many of the character's hair and beauty looks are—like, we're feeling seriously inspired by the three celestial guides who aid our heroine along her voyage. It helps that these guides—more like goddesses—are played by a Titian-headed Reese Witherspoon, as Mrs. Whatsit; Mindy Kaling, as Mrs. Who; and Oprah Winfrey, as Mrs. Which. Each sports a statement hair and beauty look worthy of replicating whether you live on planet Uriel or planet Earth. Mrs. Which is bringing back golden glitter brows, with accompanying rhinestone forehead jewels, while Mrs. Whatsit's copper metallic eyeshadow makes for a strong monochromatic look along with her fiery orange hair. And Mrs. Who? Well, her sometimes present, sometimes absent bangs look is making us even less certain about growing bangs for the hundredth time, but we'll forgive her, because she looks so amazing.
The film is out March 9, so we'll have plenty of time to study the trailer and figure out how to replicate these looks before then.