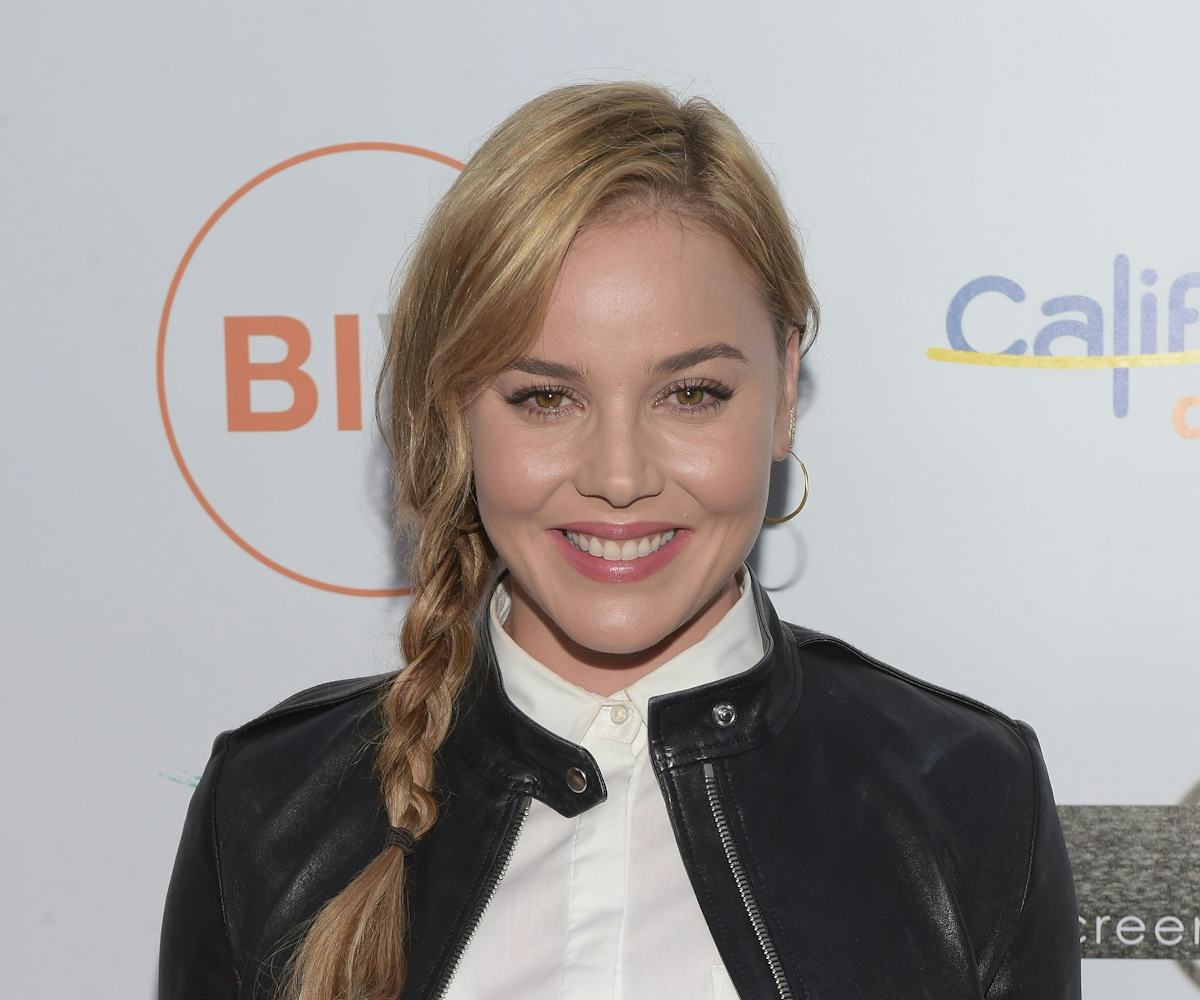 Photo by Jason Kempin / Getty Images
Abbie Cornish On 'Lavender' And How She Became The Rapper MC Dusk
Did we mention she's a rapper?
Most people know Abbie Cornish as the Australian actress who's been a constant presence in movies and television for well over a decade. That Abbie Cornish stars in the new movie Lavender—part psychological thriller and part ghost story—as a traumatized woman battlIng amnesia while she uncovers childhood secrets. But there's another side to Cornish that most people aren't aware of. Cornish, under the moniker MC Dusk, has been rapping since she was 16 years old, but stepped away from the game after her acting career took off. But several years ago she returned as MC Dusk, releasing several new songs and even opening for one of her childhood rap icons, Nas, on the Australian leg of his tour. We spoke to Cornish about her new movie and how a girl from the Australian countryside becomes a battle MC.
You play the lead in Lavender. Do you feel added pressure having to carry a film?
I don't think I really think about it like that. I think for me, I prefer to be on set all of the time. The more that I can feel like I'm a part of the crew, the better the day is for me. I feel like there's anywhere between 80 and 300 people making this one thing, and the more that I can be there, the more I'm engaged and a part of that thing. It feels strange to not be there all the time. 
At this point in your career, is it fair to say you approach your roles with a confidence that maybe wasn't always there?
I don't know if I've ever felt nerves. It always comes around to doing something new. If I'm in unexplored territory, I get excited—it's like adrenaline. If someone said to you, "hey man, let's go surfing," but you've never been surfing before, then you get out there, you get on the board, and you feel a certain feeling, out in the ocean, the waves coming up; you're trying to catch your first wave. But someone who's surfed for three years, that feeling has become normal to them. So for me, acting is something that I do, and every now and then I'll get this new feeling, this new experience that'll come through that I haven't felt before, and that's what keeps me going.
Was there anything about your role in Lavender that gave you that feeling?
I was wondering what it would be like to be scared and to be freaked out and to be a ghost. To be honest there was a time where I was kind of like, "This isn't my genre." I didn't think that's what I want to do for three months. Maybe when I get home and I turn the lights off I'll feel creeped out. Like maybe I can't do scared faces? How do you make a haunted person interesting for an hour and fifty minutes? So I was apprehensive toward that, but at the same time, that's what made me do the movie.  
Can you tell me about your rap career? How long have you been rapping for? 
Since I was like 16. I was in a hip-hop crew in Australia before I was an actor. We released a couple of albums and played a bunch of shows. The band was about four, five years running, and then [when I was] around 22 years old, when my acting career took off, everyone went their own separate ways. But then a couple of years ago, I really missed it so I made some tracks and ended up touring. It was really fun.
You toured with Nas, which is amazing.
Yeah, in Australia. It was the best tour of my life.
What is the appeal of making rap music for you?
It's something that I've always done ever since I was a kid. I've always written poetry, so for me rap is just a progression of poetry and writing. There was something really freeing about it. I started off free-styling, that's how I became a part of the hip-hop crew I was in, doing freestyle battles when I was 16 and 17 just for fun. That's how I got the name Dusk, because one night I was in a battle, and I got down to the finals, and they're like, "Yo yo, we need a name; you can't just battle without a name!"
How does a 16-year-old girl in Australia get involved in the rap battle scene? 
I grew up in the country and my brother was really into hip-hop. He was listening to Tupac, Biggie, A Tribe Called Quest, De La Soul, Nas, and I just kind of looked up to him and we listened to a lot of hip-hop together. Then he started tagging and writing, graffiti-ing, and we just got into all that stuff together, and then I started DJing, and I got decks, and I started making beats, and all of a sudden I'm 15 or 16 and it just happened that way. It was a way to have something that was cultural in the country and to be connected to a certain thing, and it just so happened that it was American hip-hop.