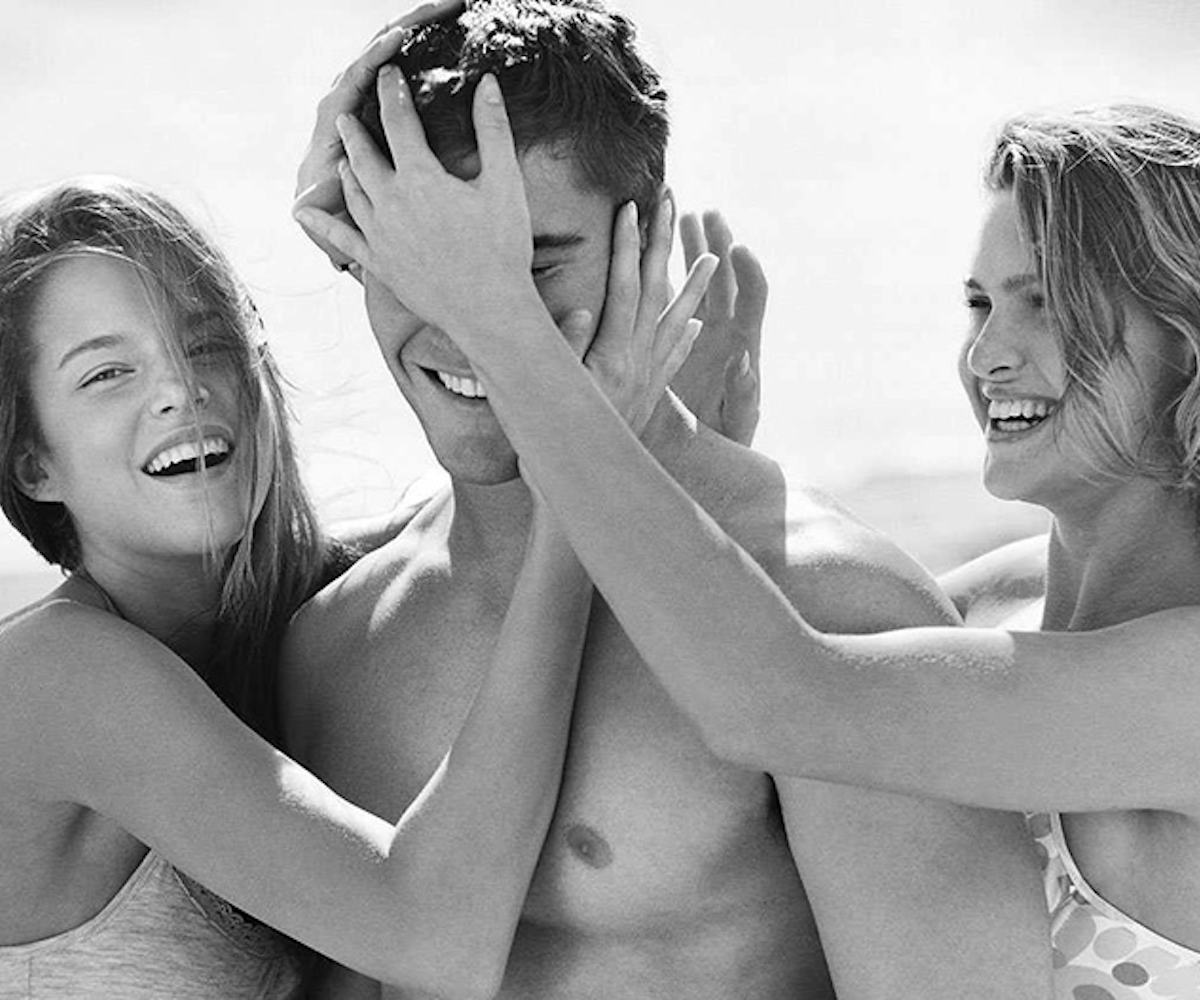 Photo: Courtesy of Abercrombie & Fitch
Abercrombie & Fitch's Sexy Ads Are No More
the brand is buttoning up.
Abercrombie & Fitch's black-and-white ads are synonymous with the brand. You could argue that nudity and pungent shopping experiences are, too. That's the Abercrombie you know and (maybe used to) love, though. The brand has been on the reinvention tip for quite sometime now and tomorrow, Tuesday, November 3, it will unveil its latest attempt to win back the hearts of today's youth.
WWD reports that A&F will debut its new, less sexually driven ads. After closing an estimated 300 stores and rejiggering its executive team, it has its sights on a more modern, minimal, and high-quality aesthetic. "We announced a number of changes a few months ago, which were based on our customer's feedback," Abercrombie's senior vice president of marketing Craig Brommers told WWD. "One of those changes was the elimination of sexualized imagery." Now, the ads that were meant to sell clothes will actually show the clothes! Who'd a thunk?
Model Neelam Gill stars in the new campaign (previewed in the gallery ahead). It's very Gap-meets-G-Star-Raw. This new look will hopefully open doors for the brand to make steps in a more diverse direction. After all, a recent study by the American Psychological Association concluded that sex just doesn't sell anymore. It's about time A&F buttoned up.
(via WWD)