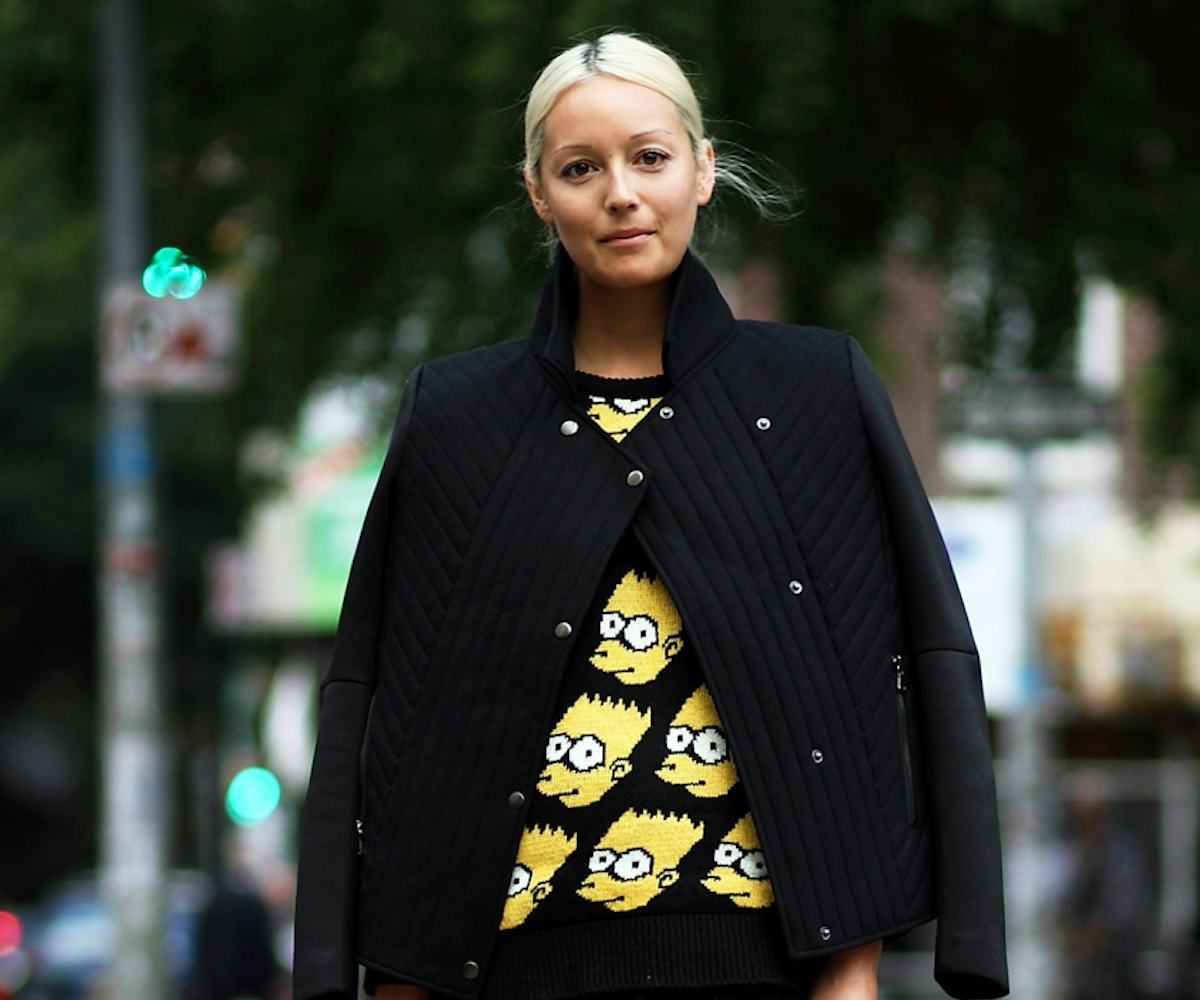 photo by simpson kim
the future of fashion
a q&a with our market director, rachael wang.
What were your favorite moments in fashion history that created a shift in its discourse?
In 2006, I remember the first time a friend, who actually didn't work in fashion, asked if I had seen the thefacehunter.org. I was fascinated by the concept of seeing what people were wearing all over the world. At that very moment, everyone else became fascinated as well and the street style movement was born. The spread of information happens so quickly nowadays that trends cycle at a tremendously rapid rate. Whereas in the past, editors would attend fashion shows, take notes on trends, report on these trends in issues that would then hit newsstands several months later. With the implementation of social media and the internet, news is transferred instantaneously, propelling trends in a way that goes from runway to the street immediately.
From your experience as an editor, seeing so many collections each season, what elements of a collection inspire you? What makes those stand out from the others? 
There are so many elements of fashion that inspire me. Often it is originality whether through shape, volume, texture, color, or print that attracts my attention. Rei Kawakubo is exceptional at expressing her vision through shape. Her fall 2012 collection was about two dimensionality executed in such an original way. Dries Van Noten uses color in a manner that always feels fresh to me; the combinations are sophisticated but risky. Other times it is an appreciation for what is truly flattering and wearable. Haider Ackerman designs clothing that creates statuesque and beautiful lines for a woman's body. He tends to start with masculine shapes but adjusts them to build strong feminine silhouettes that are incredibly flattering. I am continuously drawn to garments that show restraint in some form. What is often most attractive to me, is the element that is held back. Phoebe Philo shows restraint through balancing excess and minimalism. For example, she designed a dress for fall '14 that had extra sleeves to be tied around the waist. To balance the trickiness she withheld color and print to allow the focus to be on the dynamic shape of the dress.
Hypothetically, if you were to enter into the ABSOLUT #TransformToday challenge, what would be the steps you would take?
The way I prepare for big projects is through research. It is important for me to understand what has preceded and what already exists. From there I am able to assess where the holes are and what problems need to be solved. All my ideas come from wanting to solve a problem. It's also important for me to stay clear minded so I tend to jog or do some yoga in the morning before work to create a little extra space for ideas to mull over in my head.
ABSOLUT Vodka and NYLON want to see how you can #TransformToday in the world of Fashion. Simply submit one of your ideas for a creative project that best illustrates artistic skill, originality and innovation in fashion. A lucky winner will have their $20,000 fashion dream come to life with the help from NYLON editors, along with a feature in NYLON and the opportunity to sell their collection at the NYLON Holiday Pop-up and on NYLONshop.com! Click here for more details.
No Purchase required. Must be 21+ to apply.