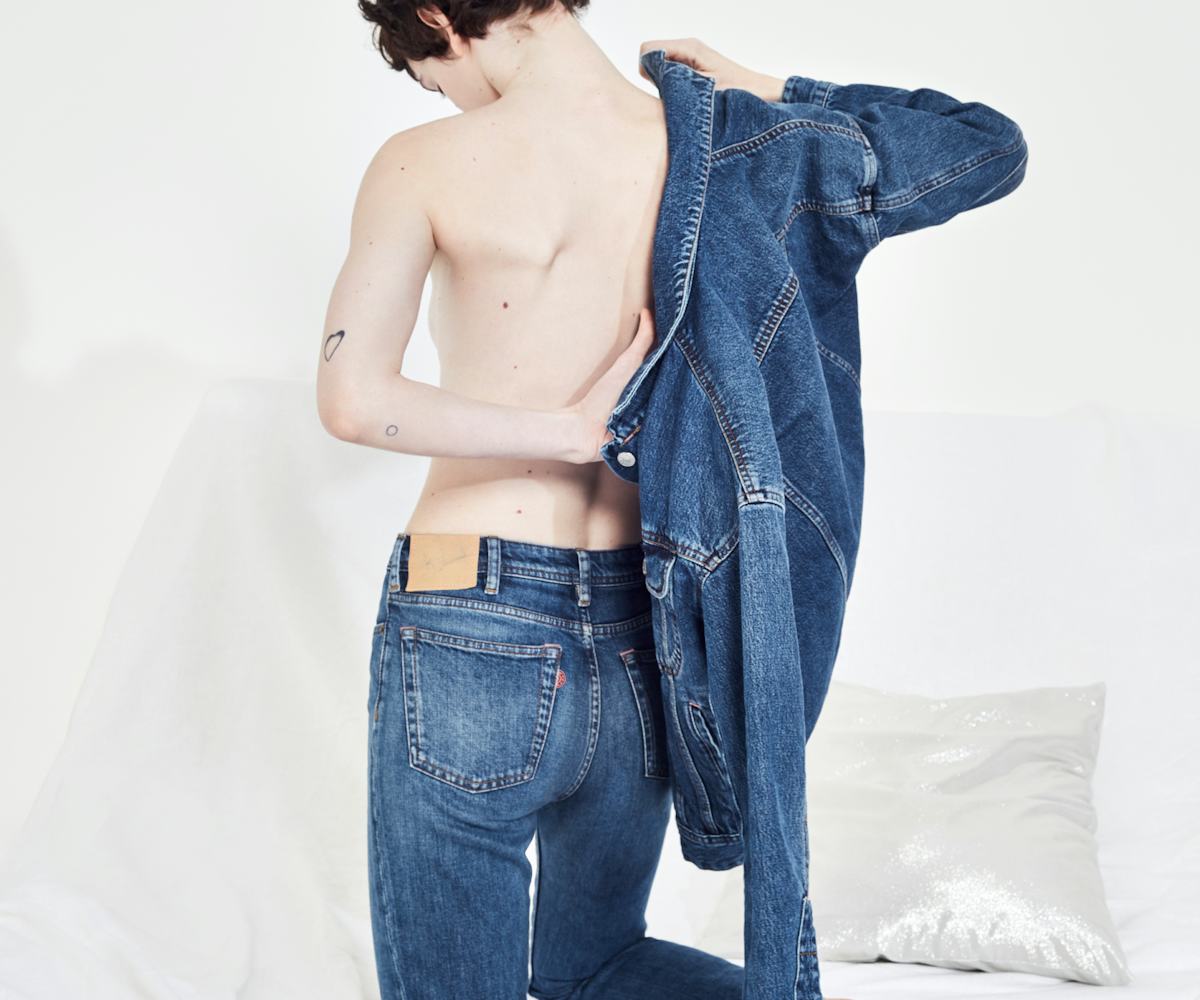 Photo courtesy of Acne Studios
Acne Studios Relaunches Denim Under Blå Konst
"Denim reborn, refreshed, and reimagined"
Acne Studios just gave its denim line a revamp, and damn, it's good. Titled Acne Studios Blå Konst, the denim relaunch line runs parallel to the brand's the main collection and is destined to become the denim of choice of every It Girl.
And for good reason—Acne Studios Blå Konst has a little something for everyone. The line consists of both a permanent collection for men and women, as well as seasonal drops that incorporate both denim and non-denim styles, including accessories such as bags, hats, and belts. In the permanent collection, you'll find three denim styles for men and women—a baggy fit, a straight leg, and a skinny style—along with an assortment of denim jackets, shorts, and skirts. For the first seasonal collection, creative director Jonny Johannson was inspired by the idea of the artist's uniform and its functionality, also drawing in influences from the Swedish outdoors.
"I love to bring a basic and universal staple wear from underdog position to an artistic level," Johannson said in a press release. "I see the wearer as an artist, as she patiently crafts her own garment into something distinct. I also spend so much time in the Swedish countryside, and love the clarity of what you wear then."
Permanent denim styles range from $300 to $510, with seasonal picks running from $60 to $900. You can shop it all starting today at AcneStudios.com.