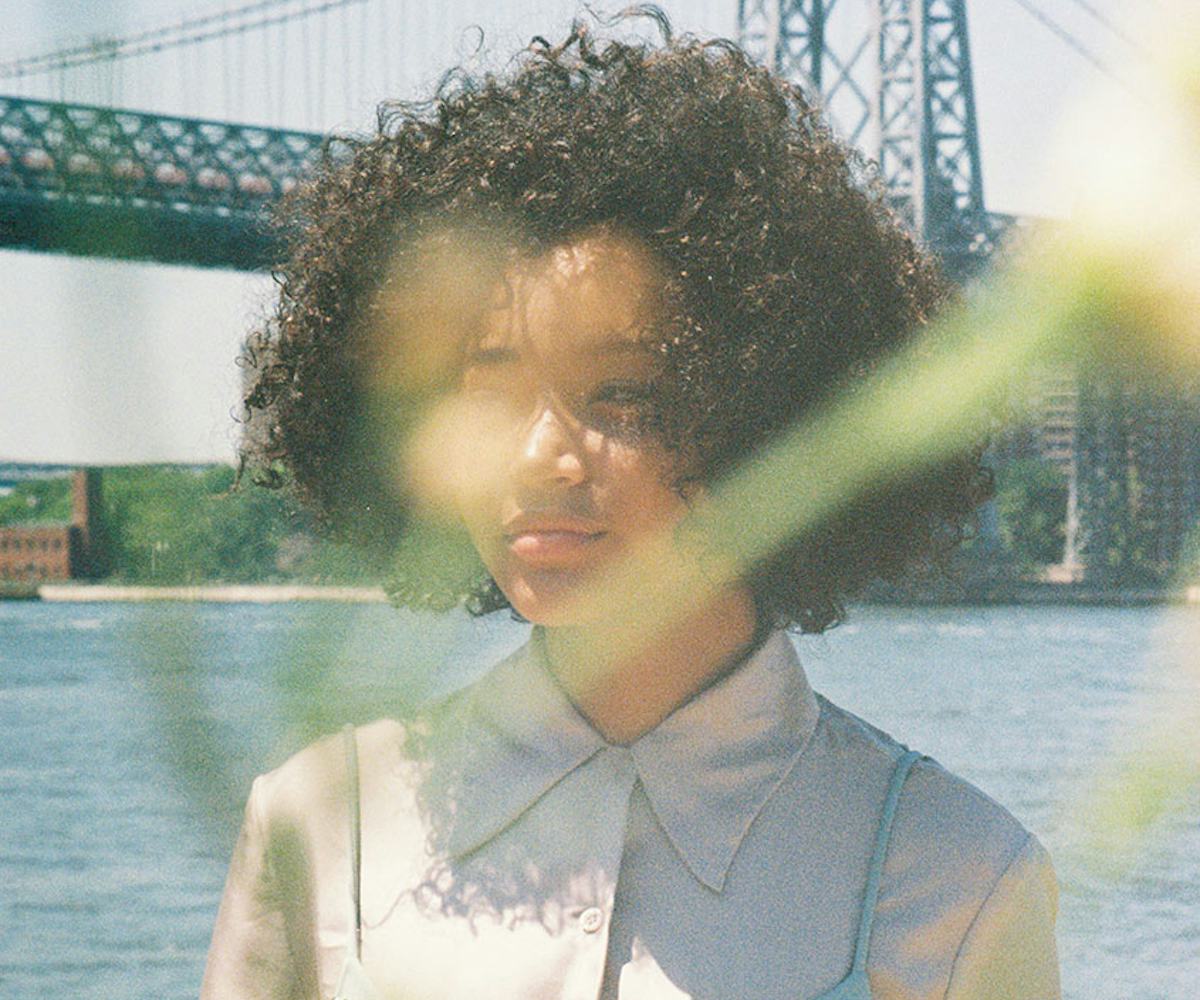 Photographed by Petra Collins
Amandla Stenberg Gets Real In This Rookie x NYLON Feature
the actress discusses her career, comic book, and intersectional feminism
For our October 2015 issue, guest editor, Rookie founder, and former It-Girl Issue cover star Tavi Gevinson showed NYLON who she felt has "it" going on, and rounded them up in an exclusive Rookie x NYLON feature. Here, Tayler Montague chats with actress, singer, and activist Amandla Stenberg.  
Actress Amandla Stenberg may have dominated your news feed earlier this year with her critique of the entertainment industry's use of cultural appropriation in her video "Don't Cash Crop on My Cornrows." She also released an EP with her band, Honeywater, and graced the cover of Dazed magazine. Read on for more insight in this interview. –Tavi Gevinson
What's your dream project to either act in, direct, or both?
I am writing a comic book with Sebastian Jones of Stranger Comics called Niobe: She Is Life. Niobe first appears in The Untamed series. I was drawn to the character because she is fierce and, like me, a mix of cultures. Niobe is half Elven and half human, and I am half Danish and half African American. This amazing artist, Ashley A. Woods, is doing the illustrations. As far as I know, there's never been a nationally distributed comic book both written and illustrated by black women, so I am thrilled to be involved. I would love to play Niobe on the big screen. Think: Game of Thrones meets Star Wars with a cast of characters who are racially diverse. Niobe is the series' Luke Skywalker.
You're very vocal about black feminism—have you worried about backlash from the entertainment industry?
Of course it's something that has crossed my mind, but to be honest, I think one has to ask—backlash against what? It's not as if there are a slew of projects featuring black girls I'm suddenly being shut out of. This is why I want to study filmmaking after high school. There is such a lack of powerful and nuanced representation for women of color. Besides, most people have been supportive of my video on cultural appropriation and understand the distinction I make between appropriation and exchange. I really am not saying anything that radical—what I am calling for is an awareness of the history and source, and a respect of the culture. People are quick to label me the "angry black girl" because I am who I am and I'm outspoken.
How do you push away from the Internet or other sources of negativity? Are you concerned with combating that stereotype?
All of my inspirations have been "angry black girls." To me, it means that I must be doing something right. I must be striking a chord for people to try to invalidate my perspective.
How did you get into intersectional feminism specifically, considering intersectionality doesn't dominate "mainstream" feminism?
One of the electives I took in my junior year was called Women's Studies. I was so excited to take it because the teacher is amazing. However, it was interesting being the only person of color. It led to some really incredible discussions about how we often forget about how minorities are interconnected. #BlackLivesMatter is a feminist issue, too. Black female voices need to be uplifted within the mainstream feminist movement, especially at this time. It's crucial.
What are some of the sites, blogs, or other intersectional resources you've discovered?
Bitchmedia.org is comprehensive in its coverage of women of color. My friends inspire me the most—we recently created a collective on Instagram called @arthoecollective to showcase the creativity and sensitivity of people of color. And of course, Tavi, the love of my life, has done a phenomenal job with Rookie. I was the biggest fan long before we met.
Are there other artists whom you admire who use their creativity to be vocal about issues?
I love the work of directors Ava DuVernay and Spike Lee. A few months ago, I went to a screening of Do the Right Thing at the Hollywood Forever Cemetery, of all places. It blows my mind how relevant it remains. And I was intrigued by Amma Asante's Belle, which depicted an important historical story. I love, love the novels of Laurie Halse Anderson, who wrote Chains, a series about two young slaves, and Forge, which I read in middle school. And I'm obsessed with Nona Faustine's photography. She's this incredibly brave artist who explores the stigmas of black, female bodies by appearing naked in a series called "White Shoes."
Your short film The Yellow Wallpaper was excellent. Are there any other works you'd like to adapt and themes within them you'd like to explore?
I did the audiobook for Bird by Crystal Chan. It's so beautifully written—it's about a young girl who is half Jamaican, a quarter Mexican, and a quarter white, and has supernatural elements surrounding family and ancestry. I would love to see this on the big screen, or even the small screen. I went to the book party for Daniel José Older's new YA novel Shadowshaper. It features a brown-skinned Latina artist from Bedford-Stuyvesant and also has supernatural elements. I'm interested in giving voice to characters whom we don't tend to see onscreen, like women of color—especially young women of color. I am also interested in exploring the themes of sexual and gender fluidity.
I know you play violin with a band as well as drums and guitar. What music at home motivated you to create your own?
Music is significant on both sides of my family. My maternal grandmother sang around the world with a group that celebrated their Greenlandic culture. The violin I play belonged to my paternal grandfather, and my maternal grandfather could play anything he heard on the piano. My mother studied piano as a kid and sang with her church choir. And my father plays the guitar, harmonica, and keyboards, and writes beautiful songs. He promoted concerts in Europe in the '70s and worked with all of the big acts of the time. When I was born, he wrote a song called "Amandla's Song" that he sang to me at all my childhood birthday parties. I've been studying the violin since third grade and now I play and sing harmonies with Honeywater, the band I'm in with my friend Zander Hawley. I've been shy about writing songs myself, but I'm working on it!