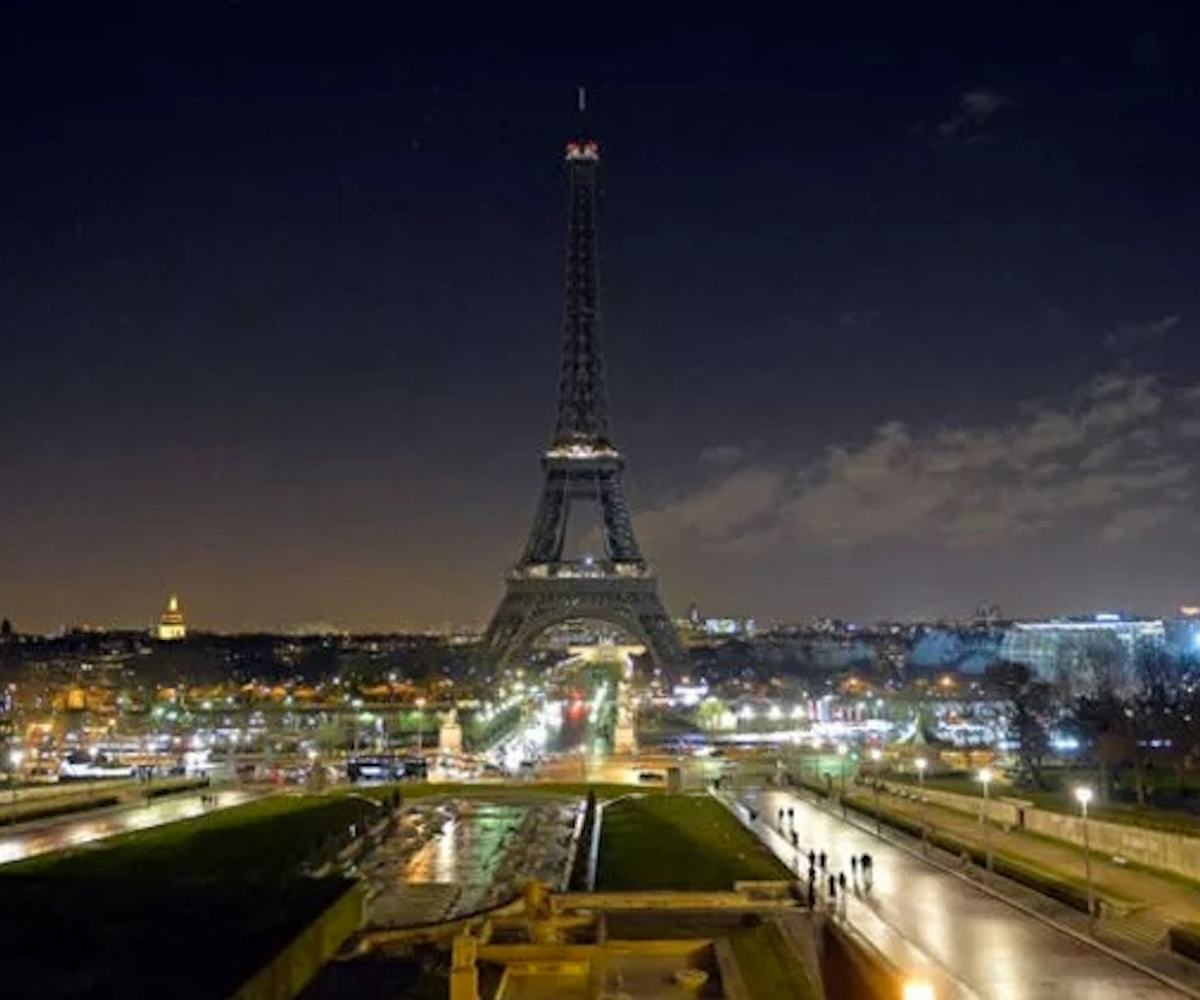 Photo by Aurelien Meunier/Getty Images
7 Incredible Acts Of Humanity After The Attacks On Paris
The City Of Lights Coming Together
Friday night, Paris was left in a national state of emergency after at least six coordinated, organized terrorist attacks occurred throughout the city. Over 120 people were killed and scores injured from the series of shootings, explosions, and a hostage situation at popular music venue, The Bataclan.
In response to the horrific events, Parisians and people around the world have rallied together in solidarity to lend a helping hand so people trapped in areas of the attacks had shelter, and could locate family and loved ones.
Read on for seven incredible acts of humanity that prove there's still light even in the darkest hours.
Cities around the world lit up their landmarks in France's colors as a sign that they stand with Paris while its lights are out.
Immediately following the attacks, Parisians took to Twitter with the hashtag #PorteOuverte (open door) to offer and ask for help in finding safe and secure shelter from the streets. The hashtag has gone viral with users around the world using it to bring awareness in order to help more people displaced from the attacks. 
In the wake of the attacks, Facebook turned on its free Safety Check feature, which was first launched in 2014 for victims of natural disasters. The service allows users to identify if they are in the affected area and mark themselves as "safe," as well as lists users' friends who may be in the area and whether or not they've marked themselves "safe."
Cab drivers turned off their meters to help people stranded on the streets get home or to a secure location, and are continuing to offer free rides in lieu of the Metro being shut down. France24 correspondent Sophie Pilgrim reported the cab drivers' act of kindness on Twitter shortly after the attacks. 
The attacks on Paris began with explosions nearby the Stade de France where France and Germany were in the middle of a soccer match. They finished the game (France won) with the stadium on lockdown, and then evacuated everyone in small groups. As soccer fans left the building to go out into Paris' streets where the situation was unclear, they began singing France's national anthem in a surreal moment captured on video.
As documented by a number of users on Twitter, hundreds of people lined up at hospitals throughout Paris on Saturday to give blood to help the number of victims injured by the attacks. 
An anonymous Parisian cycled to The Bataclan Music Hall with a portable piano on Saturday to sing John Lennon's "Imagine" at the scene where a hostage situation took place during the Eagles Of Death Metal concert. The poignant performance caught on video is a powerful example of how music can help restore faith in the wake of tragedy.