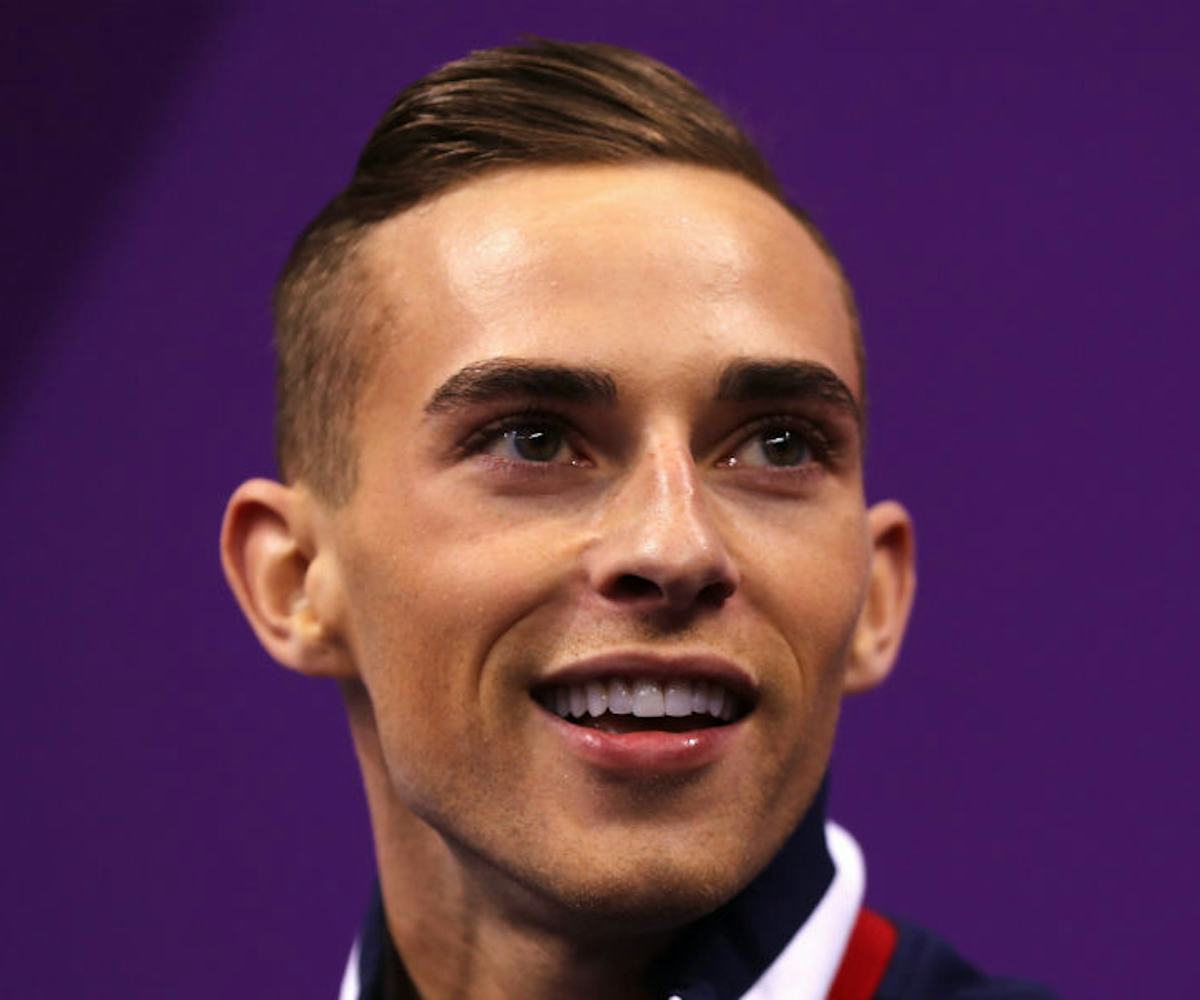 Photo by Maddie Meyer/Getty Images.
Adam Rippon's Skin-Care Routine Involves Checking In On Stormy Daniels
But also night cream and a hydrating serum
Eyebrow king, Adam Rippon, is off the ice but still very much on everyone's minds. The figure skater won America over with his quippy interviews, witchy confessions, daring fashion sense, and allegiance to Reese Witherspoon. Now, he's sharing even more about the inner workings of his life.
In a recent tweet, Rippon shared what we've all secretly wanted him to divulge: his nightly skin-care routine. It's pretty easy, he explains, writing: "Use a gentle cleanser, hydrating serum, check to make sure Stormy Daniels is raising enough money for her legal fees, and a night cream for glowing skin in the morning!"
For those unfamiliar, Daniels is a porn star who alleges she had an affair with Donald Trump and was paid $130,000 by the president to stay quiet. She's now looking to overturn the non-disclosure agreement, claiming that Trump never signed the paperwork.
This isn't the first time Rippon has discussed his political views. In the week leading up to the Olympics, he refused to meet Vice President Mike Pence because of his stance on gay rights.
Spread the word: CNN and night cream is the new Netflix and chill.