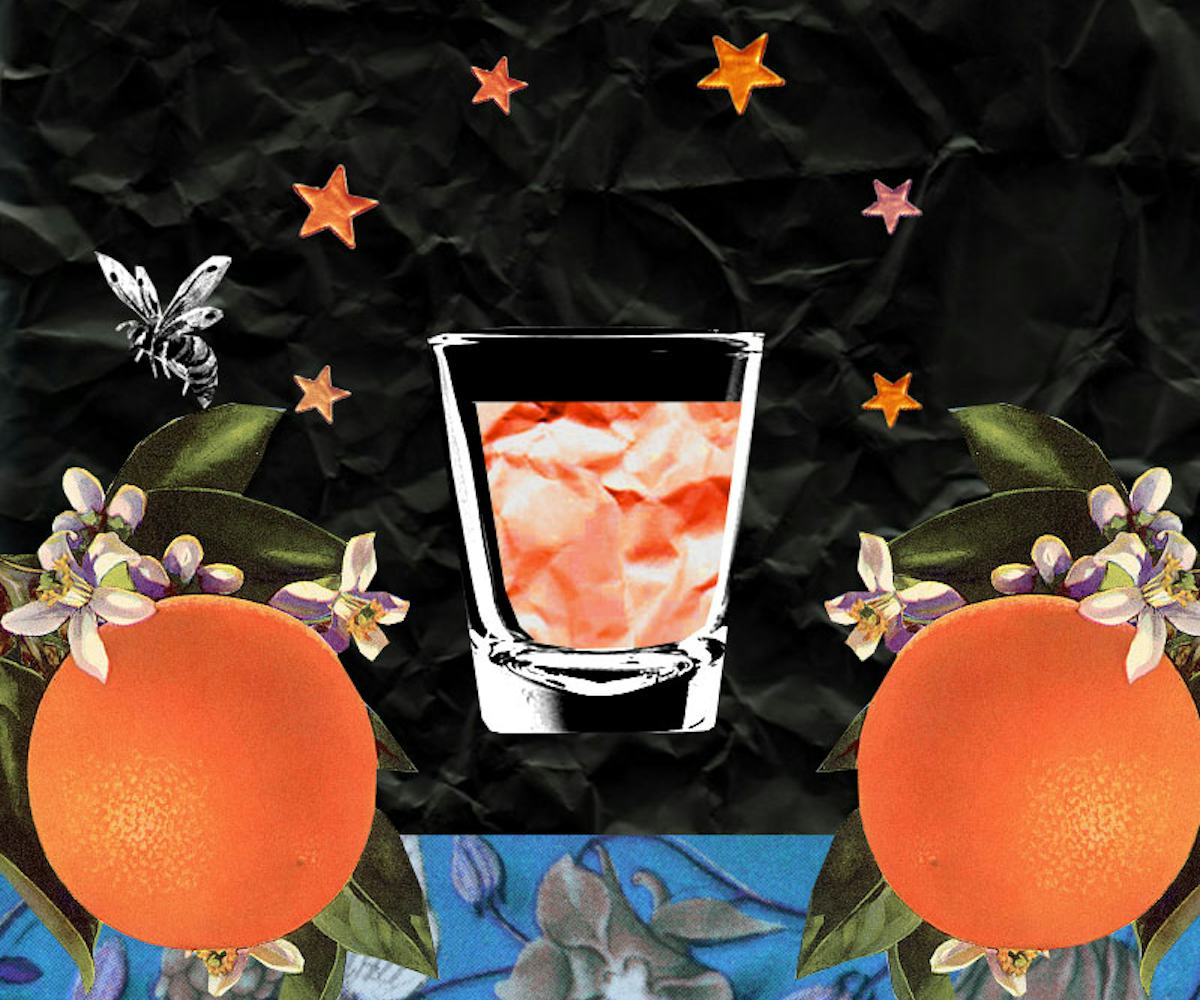 collage photos via getty images
How To Take Shots Like A Grown Up
A lot of noise has been made in recent years about cocktail culture—small-batch-rum this and clarified-hand-carved-ice that—but there's one aspect of drinking many of us have forgotten about amid the movement: shots. While we've all been sipping perfectly chilled daiquiris and tippling elegantly stirred martinis, we've simply resorted to things like whiskey or tequila to turbo-charge our nights. And it's nearly the opposite for novice drinkers, who often tend toward overly sweet, inelegantly named novelty shots (read: the Redheaded Slut, the Buttery Nipple). And those, friends, are recipes for a wicked hangover.
In truth, there's no need feel driven to boredom or, worse, barfdom when your crew calls for shots. Lately, pro bartenders have begun refining the concept of shots, using ingredients like amari (bitter, traditionally Italian liqueurs) or lesser-used cordials or apéritifs to elevate these one-ounce concoctions. Ahead, we've followed their lead, taking inspiration from mixology to create a scant handful of shots that are decidedly more "adult" than, say, a Dirty Girl Scout, and more nuanced than a simple shot of Fireball. What's more, you can easily order any of the following at a well-stocked bar or make them at home.
The Passport
This shot is both caramel-y (from the rum) and herbaceous (from the Montenegro)—a good option for anyone seeking a sweeter, more complex alcoholic pick-me-up.
Combine in shot glass.
Oaxacan Morning
The earthy, smoky mezcal—every cool kid's spirit du jour—blends beautifully with nutty coffee flavors, and orange bitters add brightness.
Combine in shot glass.
The Sun-Chaser
Ditch the Lemon-Drop shots. This is your new citrusy go-to.
Combine vodka, Lillet, and dash absinthe in shot glass. Chase with sugared lemon wedge.
The Casting Call
A spicier take on the classic cocktail the Talent Scout, but this whiskey-based number goes down real easy.
Combine in shot glass.