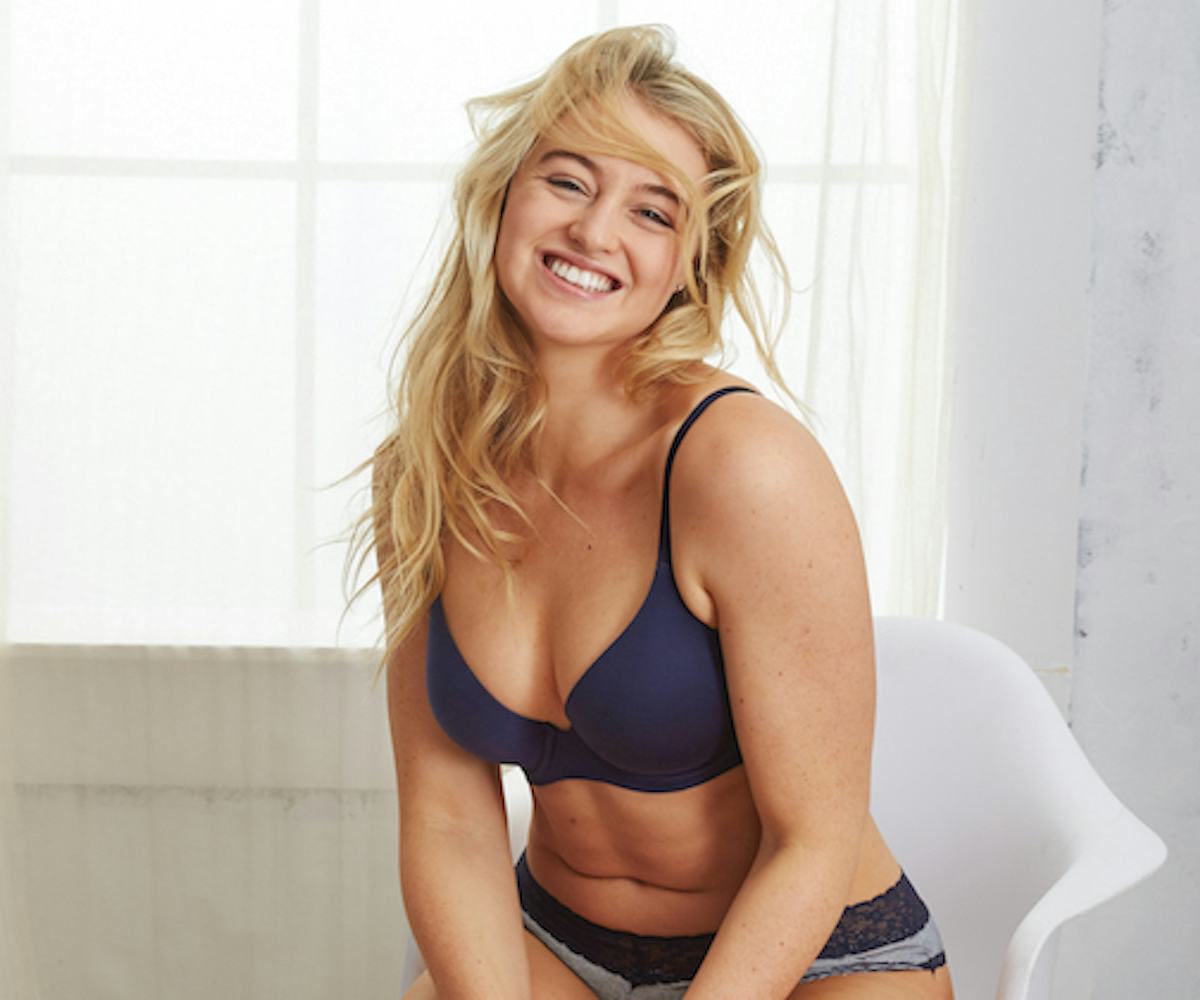 Photo courtesy of Aerie.
Aerie's Newest Model Is All About Body Positivity
she's the stunning spokeswoman for neda
Today is a big day for the modeling industry. Fresh on the heels of the Sports Illustrated Swimsuit Issue's inclusion of Lane Bryant's "This Body" campaign, a series that will proudly showcase plus-size models across billboards, TV ads, and magazine pages, Aerie has revealed its newest frontwoman: British model and activist Iskra Lawrence. 
Aerie's decision to put Lawrence in the spotlight is remarkable for two reasons: 1) She's curvy, unretouched, and glowingly gorgeous, and 2) She's the spokeswoman for The National Eating Disorders Association (NEDA). This marks a huge step forward for Aerie's inclusive #AerieREAL Role Model campaign, which celebrates women's bodies of all colors, shapes, and sizes with zero behind-the-scenes editing. And Iskra won't just be the face of the brand, she'll spend this season touring the country, stopping at schools and Aerie stores to spread her message. 
Aerie has truly been killing the body-pos game lately, ringing in 2016 with social-media star and acitivist Barbie Ferreira. By putting a NEDA spokeswoman front and center, the American Eagle lingerie brand is pushing the industry to not only include a physically diverse cast of women, but a mentally diverse one as well. Since nearly 30 million people in the U.S. currently suffer from an eating disorder (according to the National Association of Anorexia, Nervos, and Associated Disorders), this is certainly no small number. Here's hoping other major lines will follow suit.