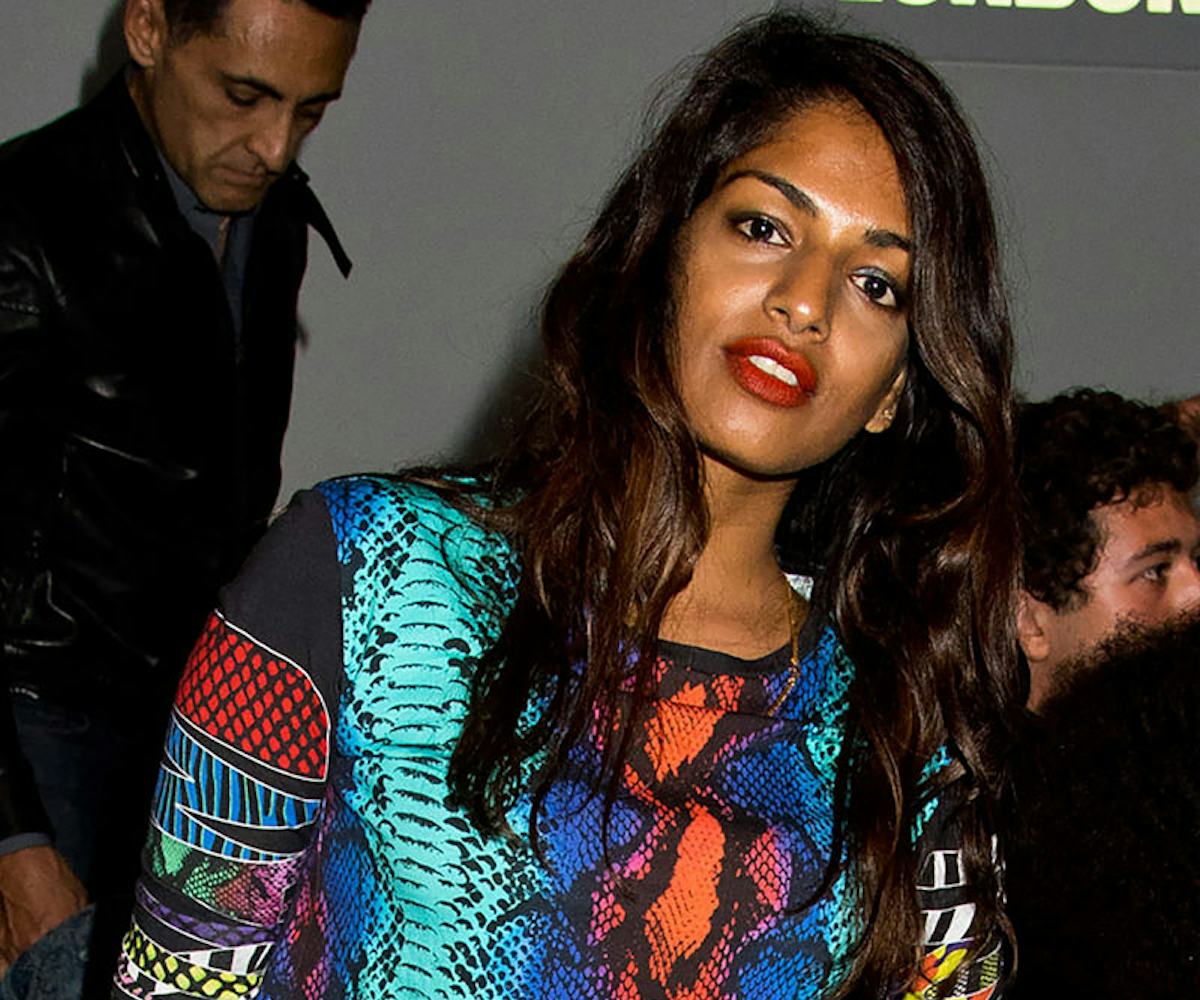 Photo by Ben A. Pruchnie / Getty images
M.I.A. Booted From Festival After Black Lives Matter Comments
She will not longer be headlining the inaugural Afropunk festival
Even though M.I.A. just dropped her brand new single "Go Off," the crowd at London's Afropunk Festival will have to wait a little longer to hear it live. The controversial rapper's headlining slot was canceled Friday, after she made incendiary statements about the Black Lives Matter movement. "After discussing the situation with the artist and the community, a decision was agreed upon by all involved that M.I.A will no longer headline Afropunk London," organizers said in a statement.
The decision to have M.I.A. topline the popular festival was a controversial one from the get go, after she told the Evening Standard what she thought about the popular activist movement back in April. "It's interesting that in America the problem you're allowed to talk about is Black Lives Matter," she said at the time. "It's not a new thing to me — it's what Lauryn Hill was saying in the 1990s, or Public Enemy in the 1980s. Is Beyoncé or Kendrick Lamar going to say Muslim Lives Matter? Or Syrian Lives Matter? Or this kid in Pakistan matters? That's a more interesting question."
Her comments caused an uproar on social media, and it felt like only a matter of time before she was removed from the festival's line up. "A key part of the Afropunk ethos has always been educating one another, breaking down boundaries and sparking conversation about race, gender, religion, sex, culture and everything that makes life worth living," organizers wrote Friday. "This exchange has meant receiving wisdom, as well as imparting it in the most respectful way possible, with the participation of our entire community of fans, creators and artists. This community is something we are incredibly proud of, and this community will always be a priority for us."