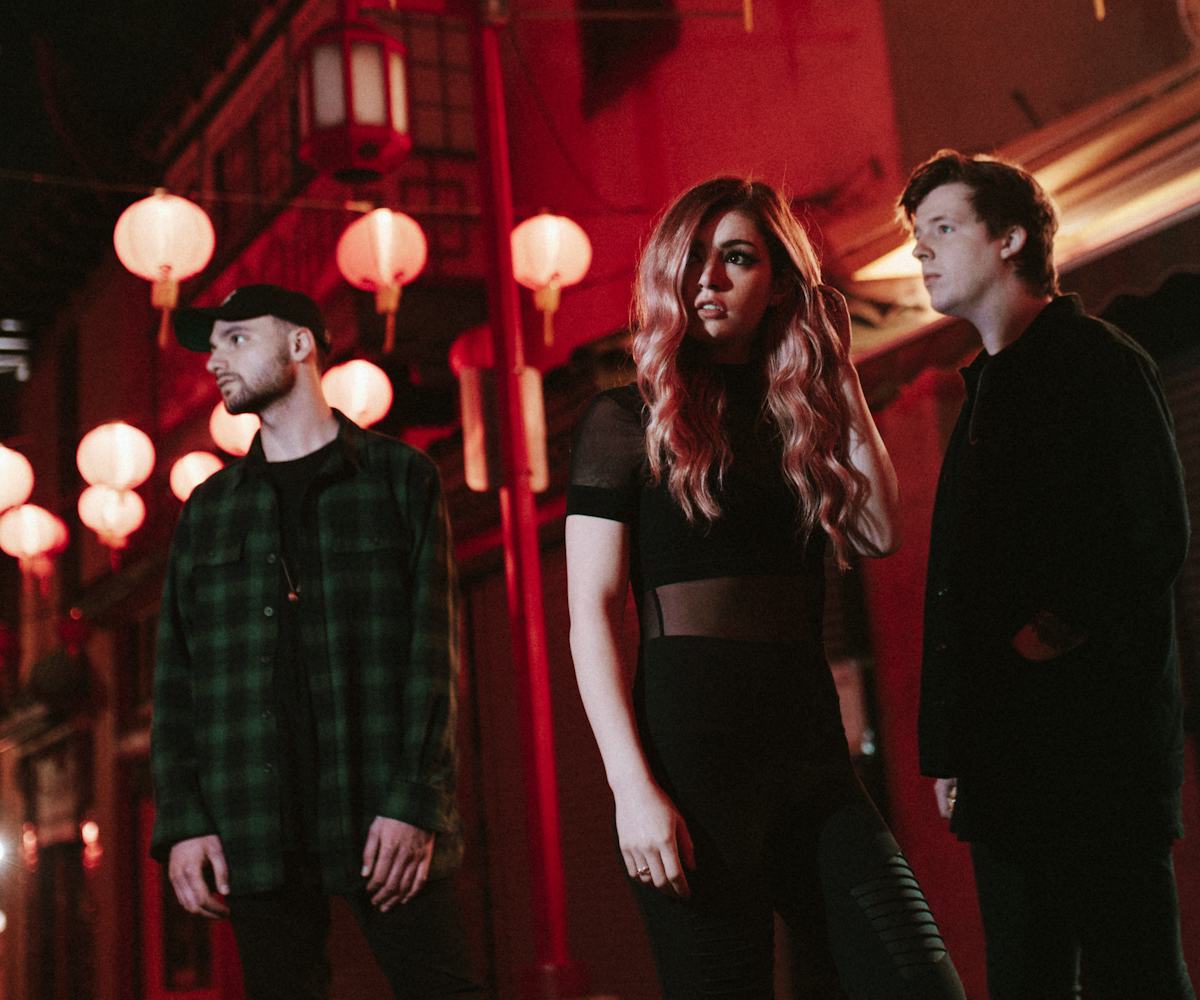 Photo by Beth Saravo
Against The Current Fights Off All The "Voices" In Their Heads In New Video
The band returned today with its sophomore album, 'Past Lives'
Equal parts pop and rock (with maybe just a little dash of punk somewhere in there), Against the Current have been providing the perfect middle ground on the playlists of former emo kids since 2011. Hailing from Poughkeepsie, New York, the group gained notoriety on the internet for its genre-shifting covers, tackling anything from The 1975's "Chocolate" to "She Looks So Perfect" by 5SOS.
The group has come a long way since its YouTube cover days, releasing its sophomore full-length album, Past Lives, today. Against the Current are still every bit as pop-rock as ever, but have now honed their craft. In other words, they've grown up but still know how to make you bang your head. 
Along with the album, the band is premiering the visuals to a new track, "Voices," exclusively with NYLON. "For the music video," vocalist Chrissy Costanza explains, "we really wanted to strip back the intense video production in favor of being more raw and letting mood and aesthetic take over." The visual, directed by Joe DeSantis, finds Costanza catching her reflection in every mirror of the tackily-wallpapered house, dancing around as guitarist Dan Gow and drummer Will Ferri stand around looking cool (or, you know, tapping their feet to the track). As if the video is glitching—or the voices are taking over the remaining bits of Costanza's sanity—the band members and surroundings alternate flashing to white fuzz, like an old television that can't quite keep the signal. 
Catch the full video, below.