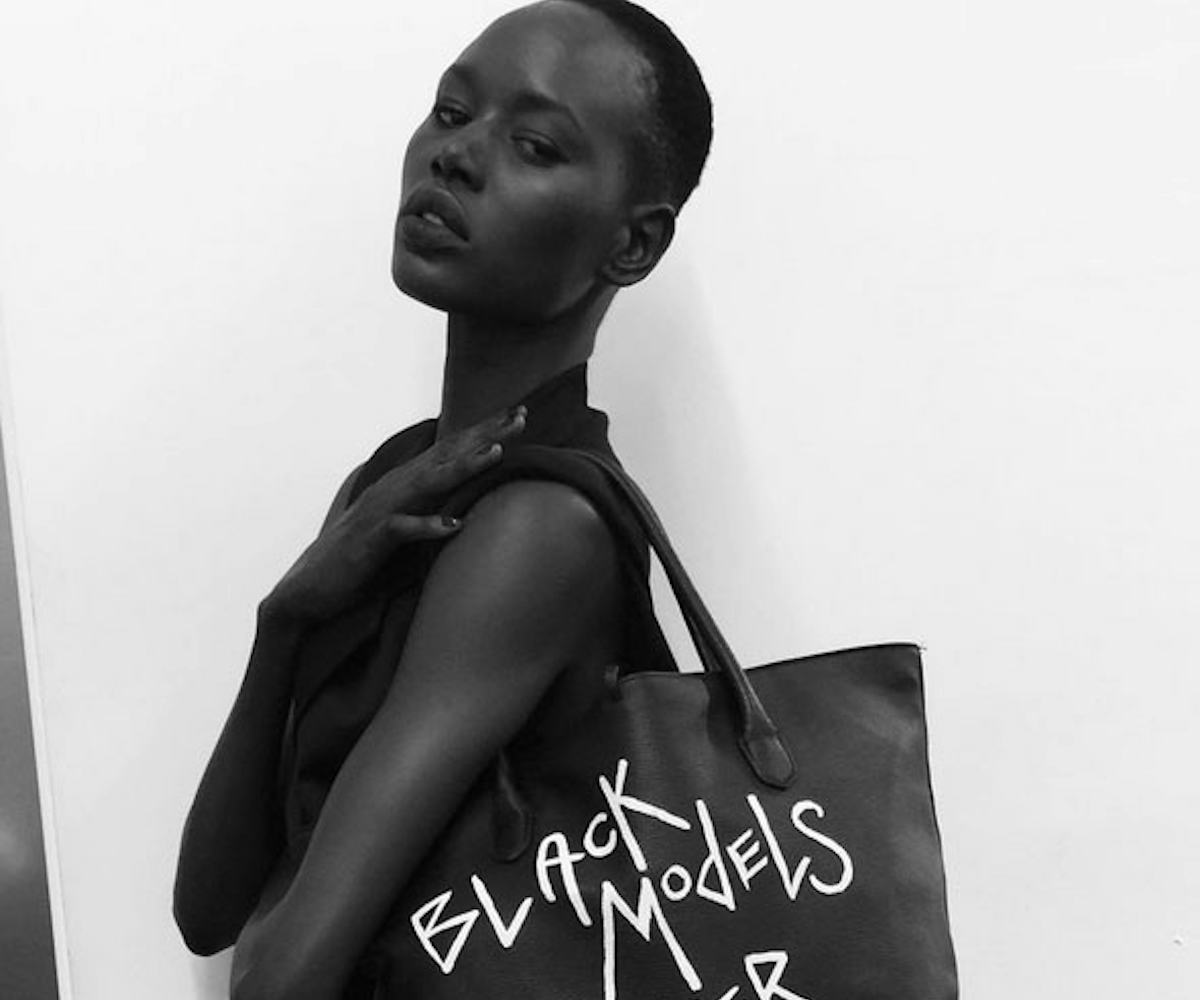 Photo via @ajak_deng/Instagram
Ajak Deng Quits Modeling After Too Much Racism In The Industry
so much for that diversity report
Today we were informed that the fashion industry has never been more diverse. The Fashion Spot's diversity report has led many to believe that diversity is at an all-time high, but models know that this isn't exactly true. Last week, Leomie Anderson went on Twitter and called out makeup and hair stylists for not being prepared to work on women of color. The fact that model and visual artist Ashley B. Chew had to make tote bags to get more people speaking up about the lack of diversity in the industry shows that the issue of representation is still very much a work in progress. 
After almost a decade's worth of dealing with racism in the industry, Ajak Deng finally decided to remove herself from the source of the problem. Yesterday, the 26-year-old model announced that she will be quitting in a post on her Instagram account. Deng has been working in the industry since 2008 and is considered to be one of Australia's most successful models. Not only has she starred in a handful of global campaigns for brands like Barneys New York, Gap, and Kate Spade New York, but she has also walked for the likes of Dior, Louis Vuitton, and Marc Jacobs.
Despite these feats, Deng has faced several obstacles because of her ethnicity. Her manager, Stephen Bucknell claimed that booking her in Australia was always a struggle because of the industry's preference for white models. All the while, she has never been silent about these incidents throughout her career.
In 2014, Deng lashed out at Balmain on Twitter after being booked and then cut from the company's Paris Fashion Week show "for being black." She also added, "I know a lot of black models would rather kiss someone's a** than being honest but guessed what? I do not gaged a damn f*** [sic]." Soon after, she wound up deleting her entire account without a trace.
Deng once said that she would never give up, and while we wish that she wasn't walking away, it's completely understandable given everything that she's been through. Following the announcement, Deng posted a few photos that captured her more positive experiences as a model. 
Read the parting statement in the post, below.