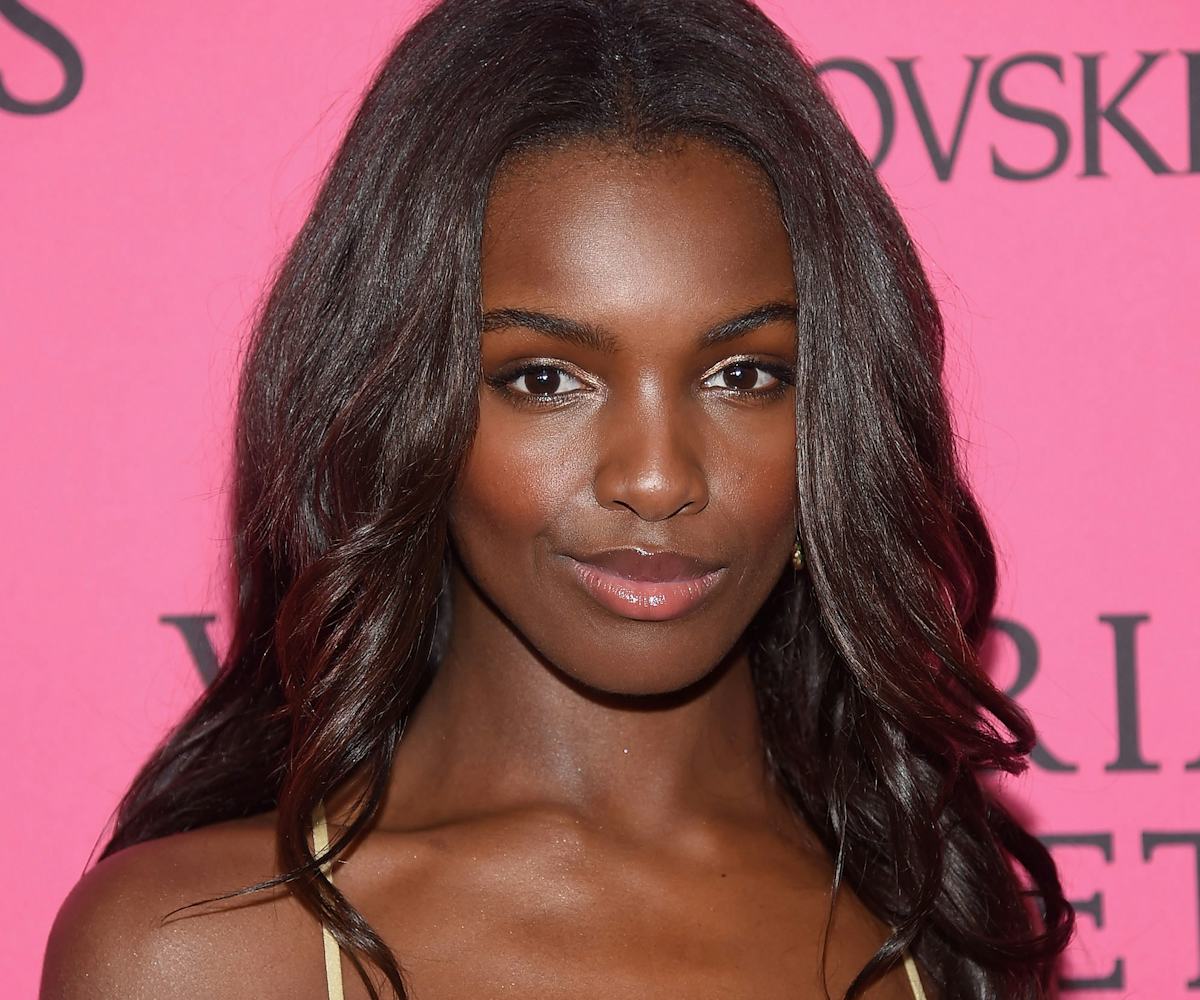 Photo by Michael Loccisano/Getty Images
Leomie Anderson Draws Attention To Unprepared Makeup Artists And Stylists
+ demands answers for their lack of experience
These past few days have had us feeling like the fashion industry is finally waking up. Designers like Zac Posen were taking huge strides and showing the world that diversity and inclusion are not only important but should be prioritized. Voices like Ashley B. Chew's were finally being heard, and the presence of black models was actually mattering. The other day, Victoria's Secret model Leomie Anderson had some hot tea to spill about her experience behind-the-scenes at NYFW.
The British beauty went off on Twitter about how frustrated she was of having to deal with makeup artists and hair stylists that were not prepared to work on someone like her—a woman of color. Anderson even photographed all of the foundations that a stylist came equipped with—of the twelve shades on the table, only one was dark enough for her skin tone. "Here are her foundations, yet she confidentially put her hand up to take me in her chair," she tweeted. (Anderson confessed that she often comes prepared with her own makeup.)
From there, she complained about how hair stylists never know how to do her hair, something that she has brought up before. Anderson pointed out how ironic it is that black artists know how to do everyone's makeup and hair, but are nowhere to be found backstage. "We need more makeup artists and hair [stylists] who are competent with all races backstage at shows," she tweeted in all caps.
Not too long ago, Jourdan Dunn openly criticized the appraisal of designers casting the bare minimum amount of minority models, and expressed how she refuses to be a token black girl for hire. It's already hard enough for models of color to get booked for shows, but for the crew on set to not be prepared to style them is almost as unsettling. 
Clearly, every single area of the fashion industry needs to do better. Now that more people are addressing these issues head-on, we hope to see improvements made sooner.
Read the series of Anderson's tweets, below.