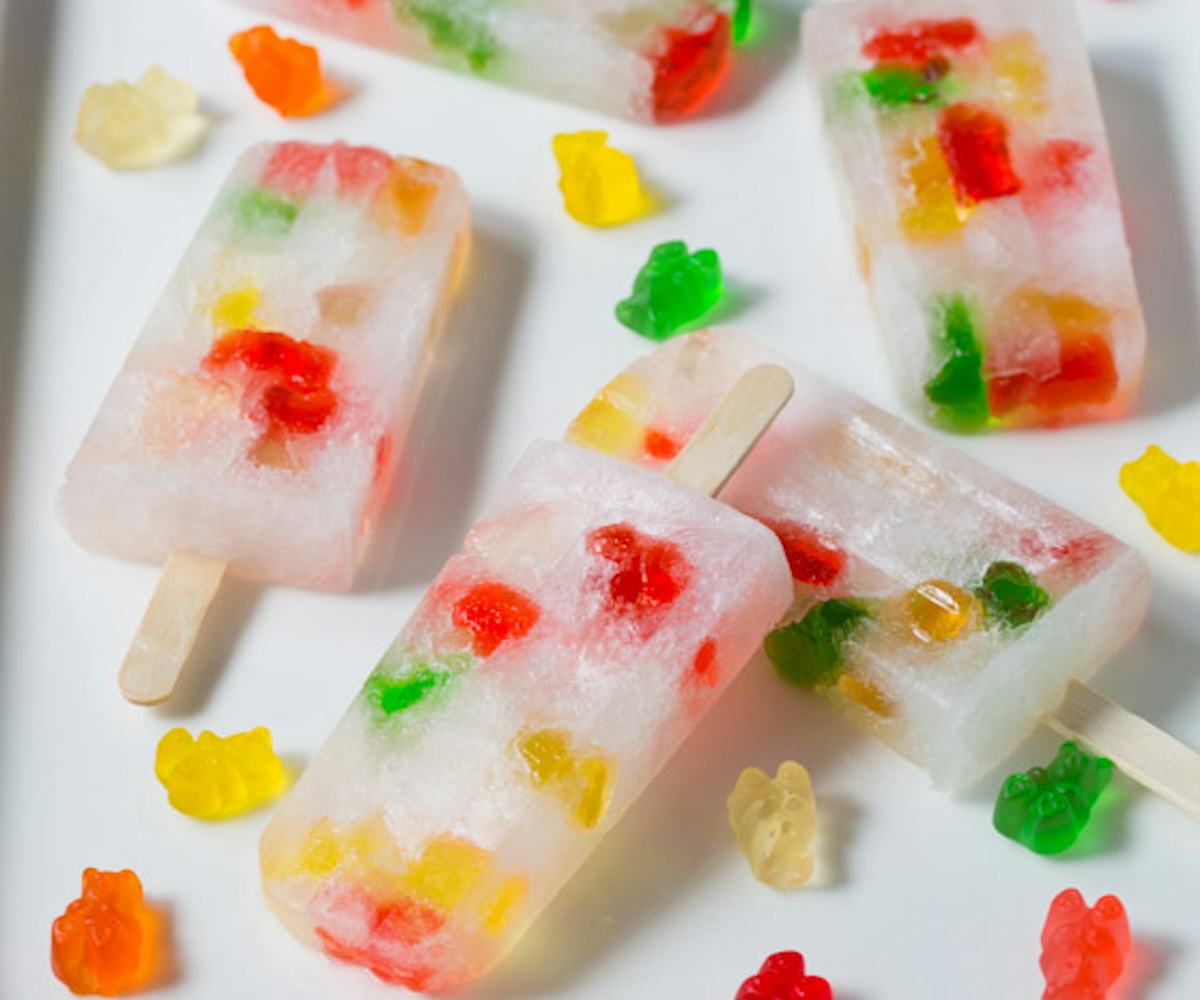 Photo via A Spicy Perspective
8 alcoholic popsicle recipes to help keep you cool
The hardest part about summer has long been making the decision between eating delicious ice cream and sipping frosty summer cocktails. Surely you can do both, but at long last we've found a solution to satisfy both your wants and needs at the same time: poptails. These are the frozen treats that won't remind you of childhood summers.
Part popsicle, part cocktail, poptails truly give you the best of both worlds for summer refreshment—and they're beyond easy to make in your own home. Just nab yourself a popsicle mold, crack open the liquor cabinet, and you're in for a delightful treat. Whether you prefer summer classics like Sex on the Beach, or you fancy yourself more of a wino, the perfect poptail is just waiting for you to make it. Flip through the gallery for some poptail recipes you'll want to add to your bartending repetoire, ASAP.
Take your Olivia Pope game to the next level with A Beautiful Mess's chocolatey red wine pops. All you need is wine, chocolate chips, and milk for a delicious boozy popsicle that pairs wonderfully with a binge-watching session.
Pomegranate Sex on the Beach Poptails
With a touch of pomegranate liqueur, Endless Simmer transforms this classic summer drink into an extra-fruity frozen treat. If you can track down pomegranate seeds in the off-season, add them to the mix for a juicy touch.
These gummy bear pops by A Spicy Perspective may be the ultimate alcoholic candy creation. Soaking gummy bears in vodka is a time-tested trick, but putting them in popsicles afterwards? It may be genius.
Cucumber Honeydew Margarita Poptails
Margaritas are already a summertime go-to, but Endless Simmer makes the cocktail all the more enticing in frozen form. Honeydew and cucumber make these popsicles a spa-like treat.
Take your favorite brunch cocktail on ice with Fork and Beans's savory poptail recipe. For an extra kick, use ginger-infused vodka—and don't forget the salt.
Watermelon Mint Julep Poptails
Made with juicy watermelon and Bourbon, A Cozy Kitchen's mint julep-inspired poptails couldn't be easier to make. Just grab your blender and get going for a crowd-pleasing, icy snack.
If you're looking to up your poptail game, A Spicy Perspective's limoncello pops may be the answer. An extra mint leaf garnish is sure to impress guests.
Forget the mocha ice cream. Forget the iced coffee. Family Fresh Cooking's Baileys Irish Cream poptails are where it's at when you need a cool caffeine boost.