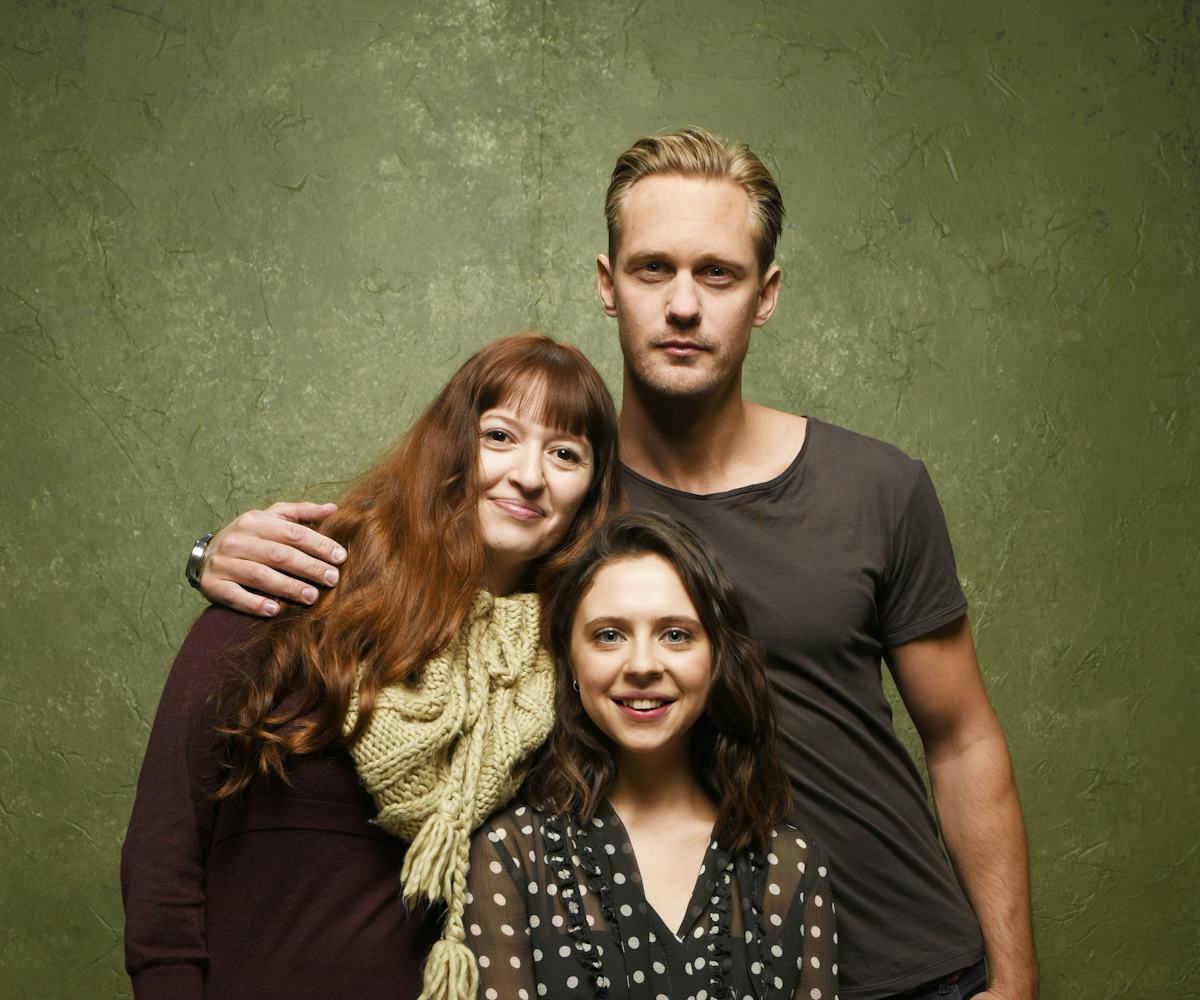 photo by Larry Busacca / getty images
alexander skarsgard dressed up in full drag just because
For reasons we hope never become clear, last night, Alexander Skarsgard showed up to his latest movie premiere in full drag. His Sundance hit, The Diary of a Teenage Girl, was having its debut at Castro Theater in San Francisco, and Skarsgard, who was flanked by his co-star Bel Powley and his director Marielle Heller, went full '70s glam. His look, which was a cross between Charlie's Angels-era Farah Fawcett and Scarface-era Michelle Pfeiffer, is all the more awesome because we can't exactly tell why he did it. E! News has speculated that it may be a tribute to his costar in the film, Joshua Grannell, who plays a transvestite in the film and also performs drag as Peaches Christ. You can see Skarsgard in drag HERE.
In The Diary of a Teenage Girl, which we cannot recommend enough, Skarsgard plays a man who in the film's eary scenes, gets seduced by his girlfriend's (played by Kristen Wiig) 15-year-old daughter (Powley). When we caught up with him at Sundance, Skarsgard asked us, "Why has this not been done before? Why have I seen 25 coming-of-age stories about boys that are addressing their sexuality and being honest about what they are going through, that I can connect to, but I've never seen this with a girl as a protagonist. With a girl, it is always so polished. It's always so 'cute,' in the most Christian way—you don't think about sex, you think about marriage." 
The movie opens in select theaters this weekend.