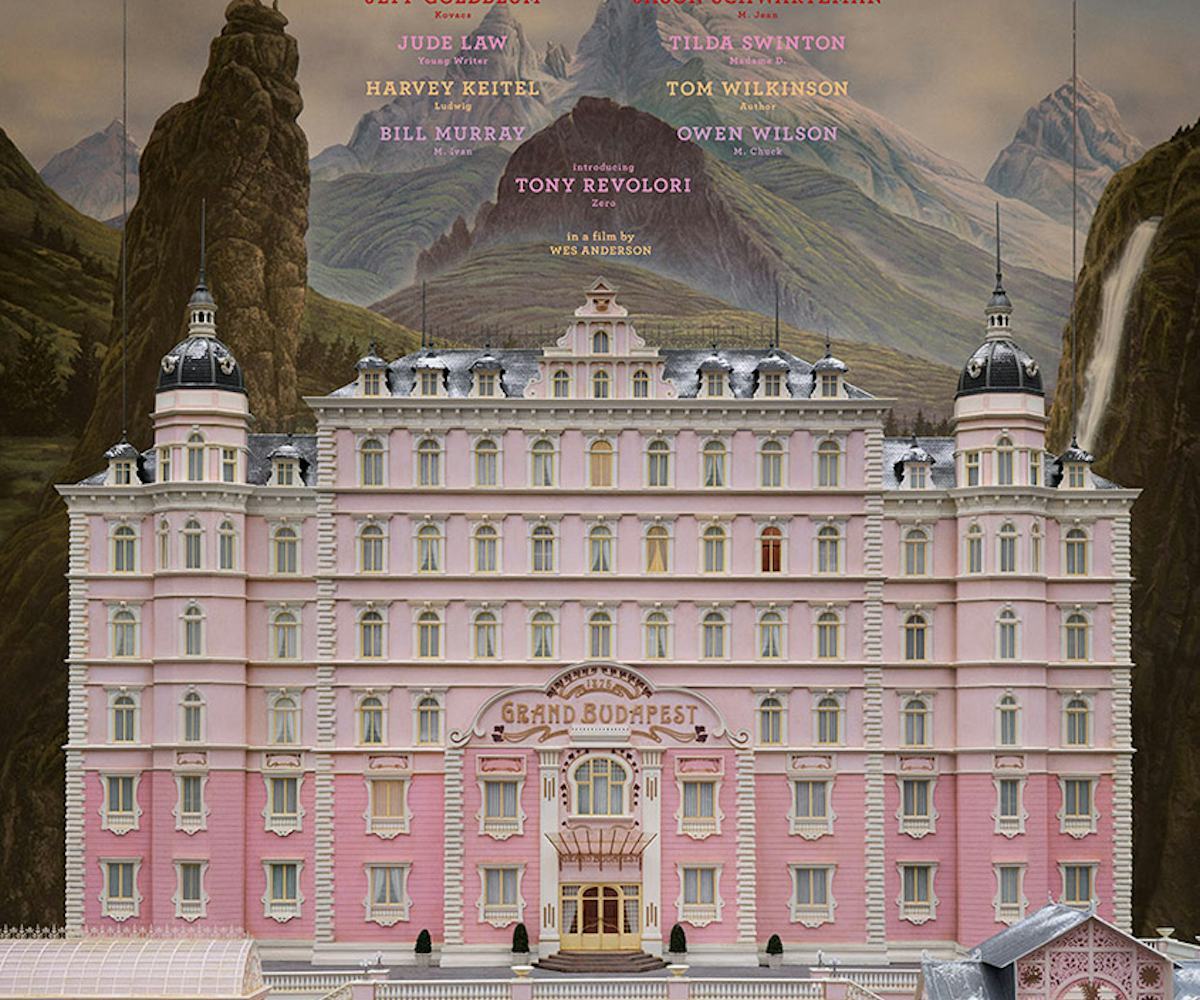 photo courtesy of fox searchlight
sounds like wes anderson
the composer for the grand budapest hotel talks inspiration for the retro film.
Any fan of Wes Anderson's delicately precise films will know that the music is just as integral element as the casting or the scenery. What would the title sequence of The Royal Tenenbaums have been without the orchestral version of "Hey Jude" or The Darjeeling Limited without the melancholy sounds of The Kinks?
For his latest feature,The Grand Budapest Hotel, Anderson joined forces with masterful composer Alexandre Desplat, who, aside from also working on The Fantastic Mr. Fox and Moonrise Kingdom, has also composed for The Tree of Life, The King's Speech, Argo, and Zero Dark Thirty, among others. Just from his IMDB page, you'll realize that Desplat has immense range, but after hearing his music for The Grand Budapest Hotel, you'll realize that his work also has immense heart. We spoke with Desplat over the phone to discuss working with Anderson, his favorite films, and what inspired him to create the music for '30s Zubrowska, the fictional setting of The Grand Budapest Hotel. 
When Wes Anderson brought this project to you, what were some of the musical inspirations?
Very early on, when I read the script he mentioned some kind of a sound that would emerge from Mitteleuropa--what our imagination could hear from the Mitteleuropa mid-century sounds. And Mitteleuropa, for that film goes from Switzerland to Turkey. It's a wide band of land in which there are instruments and rhythms and melodies that you can quickly identify, of course you can think of the zither, the balalaikas, the percussion instruments that come also from the east, the Alpenhorns. It was all these things put together in a big, big, big pot. When you start mixing them together it becomes kind of a strange, special, weird sound. And that's what we were excited to do. 
What makes working with Wes an experience you enjoy? 
First, because his cinema can't be compared to any other. It belongs really to him. He invented something, and that's really rare. Even when he transposes Roald Dahl's Fantastic Mr. Fox, he injects so much of his own personality and his own world that it becomes a Wes Anderson story, and you forget that Roald Dahl is behind the story. That's the proof of great directors to be able to digest and recreate sometimes a classic. The second reason I like working with Wes is that all his films have music, but in a creative way. I must say that on the three movies we've done together (The Fantastic Mr. Fox, Moonrise Kingdom, and The Grand Budapest) we've always been like children in a toy shop trying to experiment every toy we find and every idea and having fun. For the music we spend hours together in my studio and we try things. I suggest ideas, and he comes up with another one, and we play ping pong like this. It's like a very exciting moment of creative process, and that's very special. There are many directors who I can't say that much from. 
How would Wes come to you with specific scenes or characters to create scenes for? 
He's extremely specific. It's Roman Polaski-like, I like to say because it's very, very detailed. And yes, it's the combination of detail that makes a piece of art better or less. Every single shot, every single line, every single camera move, and every single moment of music is precisely designed by Wes. So together of course we approach it, and I try to address his directions, but it's really his vision with his ears and with his eyes. 
Do you have a favorite song that you've composed for the Grand Budapest Hotel? 
There's so much music. It's hard to point to one song and say, "Oh, this one I like more than the others." Maybe Mr. Mustafa's theme you hear at the beginning is my favorite because of the combination of the melody and the instrumentation. The fact that you have a band of balalaikas playing a melody, it sounds so different than when you play on the piano, for example. That's something I enjoy a lot in cinema, and I try and think about always combining instruments together to create the specific sound of the theme that I'm working on. On the Grand Budapest Hotel I must insist that the sounds of the instrumentation are crucial to reflect what the movie should convey in terms of energy and emotion. It's not just the melody or the tune. 
Before working with Wes, did you have a favorite movie or favorite moment in any of his films?
I liked The Darjeeling Limited very much. There was a melancholy about that film that I liked. Behind the very fast scenes or the strange dialogue, there is always a little bed of melancholy in Wes' movies. I guess in The Darjeeling Limited that's the one that maybe struck me the most.
The Grand Budapest Hotel (Original Soundtrack) is out on ABKCO Records. Listen here and grab your own copy here.