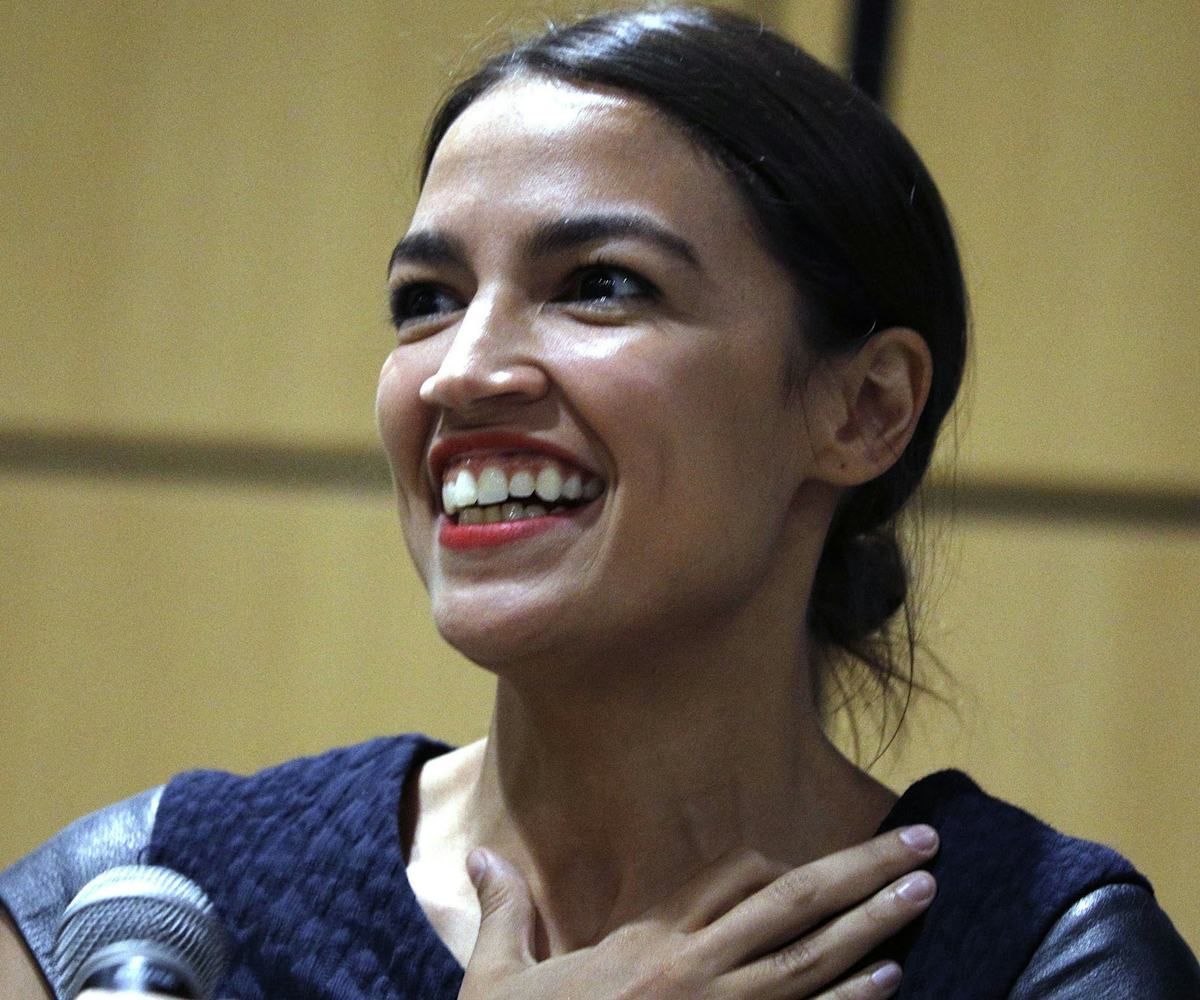 Photo by Bill Pugliano/Getty Images
Alexandria Ocasio-Cortez Needs Rent Money And We Really Relate
It sucks to be apartment-hunting between jobs
Alexandria Ocasio-Cortez was elected to the House of Representatives on Tuesday, making her the youngest woman ever elected to Congress. But the soon-to-be congresswoman, who is just 29, revealed that until her government salary kicks in, she's going to be scrounging for rent money. Relatable.
In a recent interview with the New York Times on her win, Ocasio-Cortez expressed some worry about her transition from New York to D.C. She said that the circumstances are "very unusual, because [she] can't really take a salary" until January, when her job starts and her new paycheck will start coming in.
This has specifically driven a wedge in her moving plans. "I have three months without a salary before I'm a member of Congress," she said. "So, how do I get an apartment? Those little things are very real." Ocasio-Cortez started out the year as a bartender at a restaurant in Union Square before leaving the job to focus on her campaign, so she hasn't been making consistent pay for a while.
Thankfully, Ocasio-Cortez did disclose that she had saved money before leaving her bartending job, and that she was planning finances out with her partner's help. "We're kind of just dealing with the logistics of it day by day, but I've really been just kind of squirreling away and then hoping that gets me to January," she said.
We have never related to a member of Congress more.