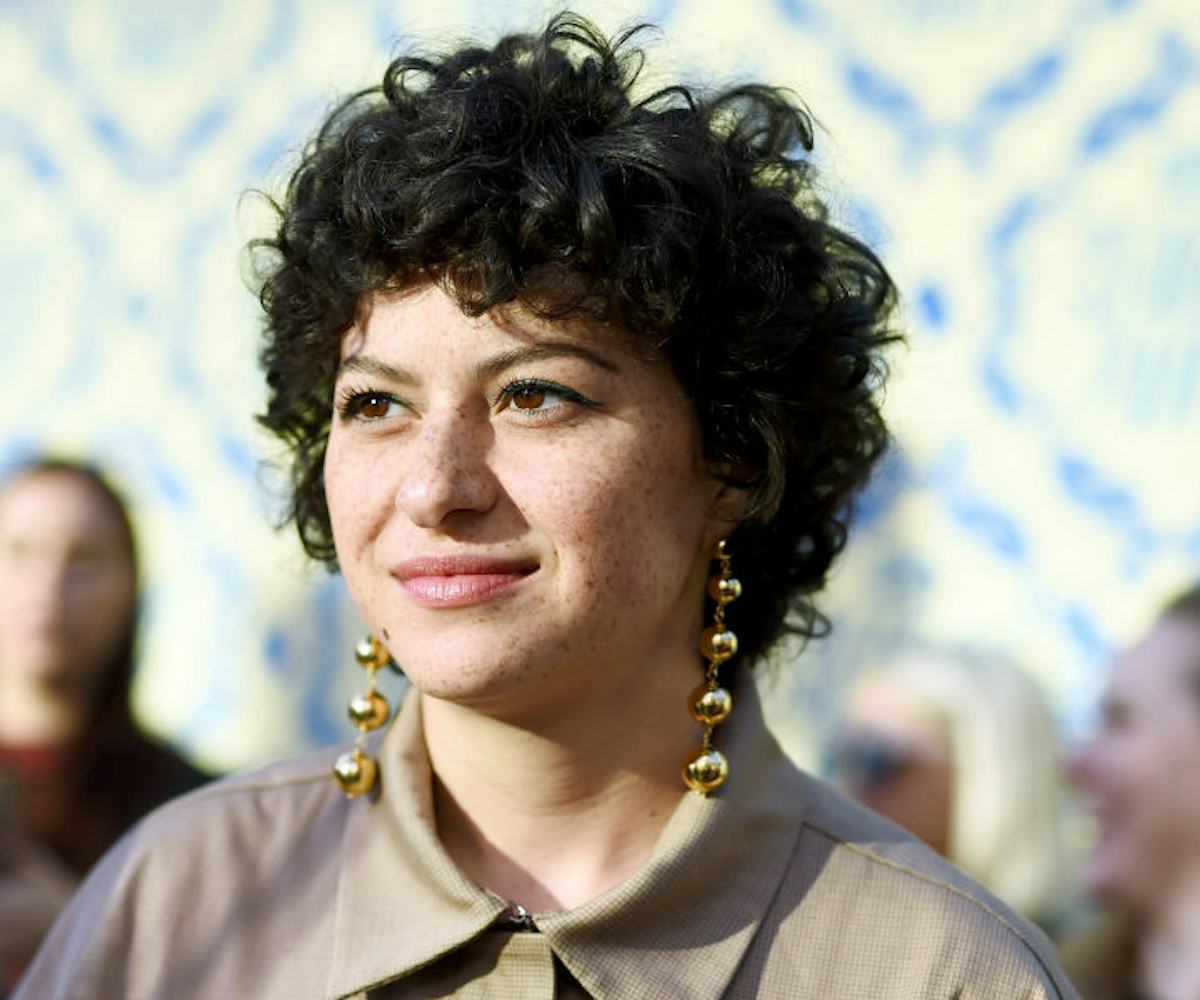 Photo by Emma McIntyre/Getty Images for TBS.
Alia Shawkat Speaks Out About Jeffrey Tambor's Alleged Harassment
"I support the voices of the victims"
Jeffrey Tambor was fired from Transparent earlier this year after facing multiple allegations of misconduct. The show's creator, Jill Soloway, has said that she stands in solidarity with Van Barnes and Trace Lysette, the two women who brought claims up against Tambor. Now, Alia Shawkat, who worked closely with the actor on Arrested Development, and also appeared in Transparent's fourth season, is also standing behind the pair.
The Search Party actress tells IndieWire that she was surprised by the accusations, "I've known him since I was very young," she explains. Regardless, she supports the voices of the victims. "It's very… strange," she says about the situation, continuing, "I know a lot of actresses [who] work with people… this is happening to, [but] we don't have personal understanding of it… And I worked with him on two shows, too, so it's kind of following me around. I hope it's all handled legally, the way it should be and taken into consideration."
But Shawkat makes clear that her experience doesn't bear relevance on this situation at hand: "It's not about sharing my personal opinion of him. What those victims said needs to be heard just as much. And that's the facts, that's just the truth of it. And they can't be squashed down because of something else." She concludes, "But it is also, you know, it is sad, too."
It seems not everyone holds Shawkat's opinion. David Cross, another Arrested Development cast member, said in an interview with amNY, after the news of Tambor's firing got out: "I can't speak for everybody, but I know there are a number of us who stand behind [Tambor]... And I am one of them."
It's still unclear whether Tambor will appear in the fifth season of Arrested Development, which is slated to return to Netflix this year.