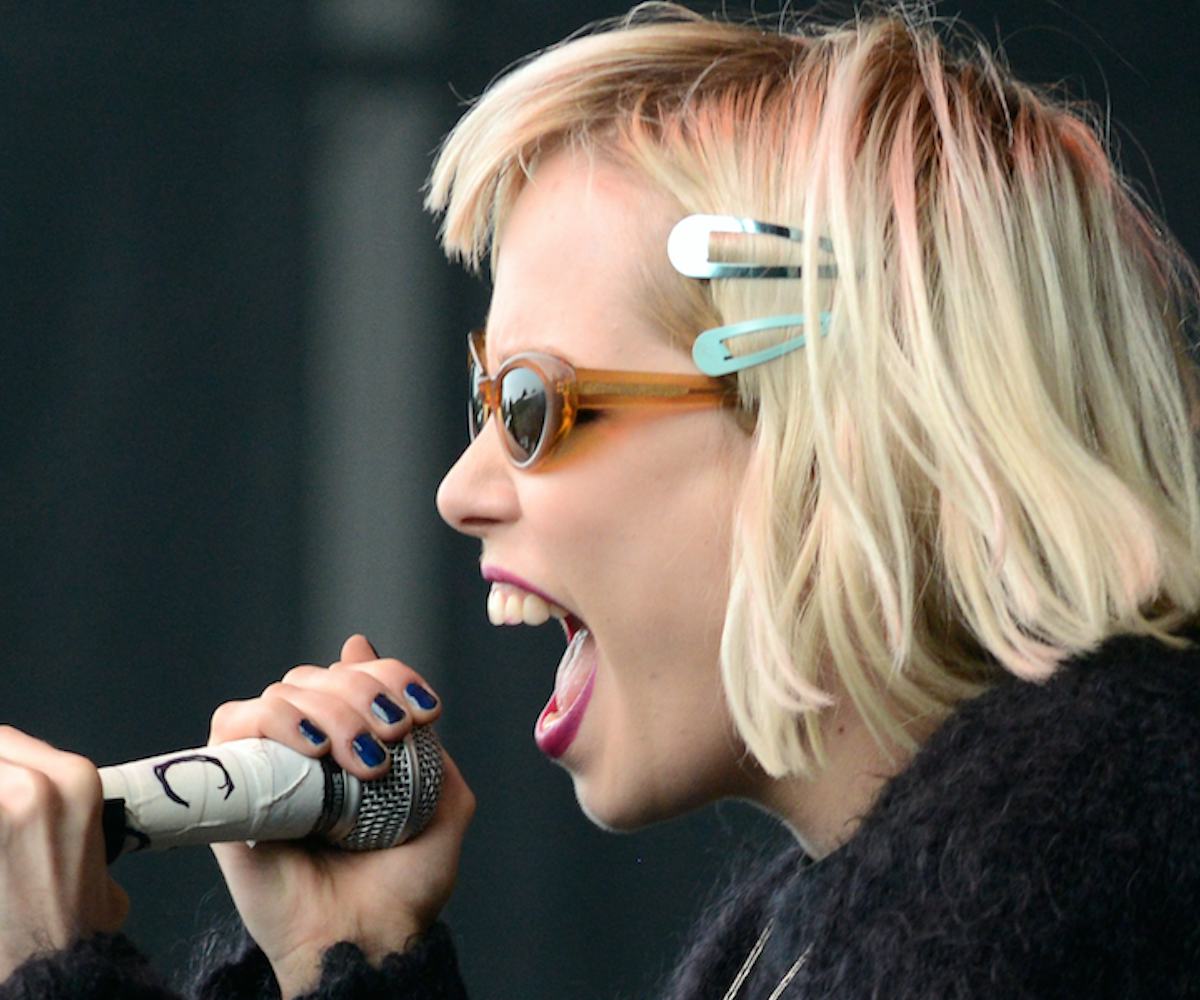 Photo by Tim Mosenfelder / Getty Images
Alice Glass Beats Former Bandmate And Alleged Abuser In Court
"This is a victory for survivors of abuse and sexual misconduct"
Nu-goth icon Alice Glass has emerged victorious in a legal battle with her former Crystal Castles bandmate—and alleged abuser—Ethan Kath. Glass celebrated the victory with a triumphant and defiant announcement on Twitter.
Kath originally sued Glass back in November 2017, after she accused him of both sexual and physical assault. In a post on her website, Glass said that Kath had "became physically abusive" and "forced me to have sex with him."
Kath denied the accusations and blamed Glass's mental instability for the ordeal. "I will continue to support [Glass's] quest to wellness but I can't support extortion, false claims, and accusations put forth after the band attained new success without her ... False allegations take away voice from true victims and that's what saddens me most about all of this," he said in a statement to TMZ. His suit also alleged that her statements had cost the band $300,000 in profits from a canceled tour.
Pitchfork confirmed Glass's victory in court, with the defamation suit being dropped entirely.
"Yes, we are extremely pleased with the Court's decision to grant our motion to strike, which effectively dismisses the complaint in its entirety. As the prevailing party, we are entitled to attorneys fees and will return to court to obtain an order in that regard," said Glass's attorney.
Kath, who has also been accused of similar abuses by other women, has not yet made a comment on the court's decision.