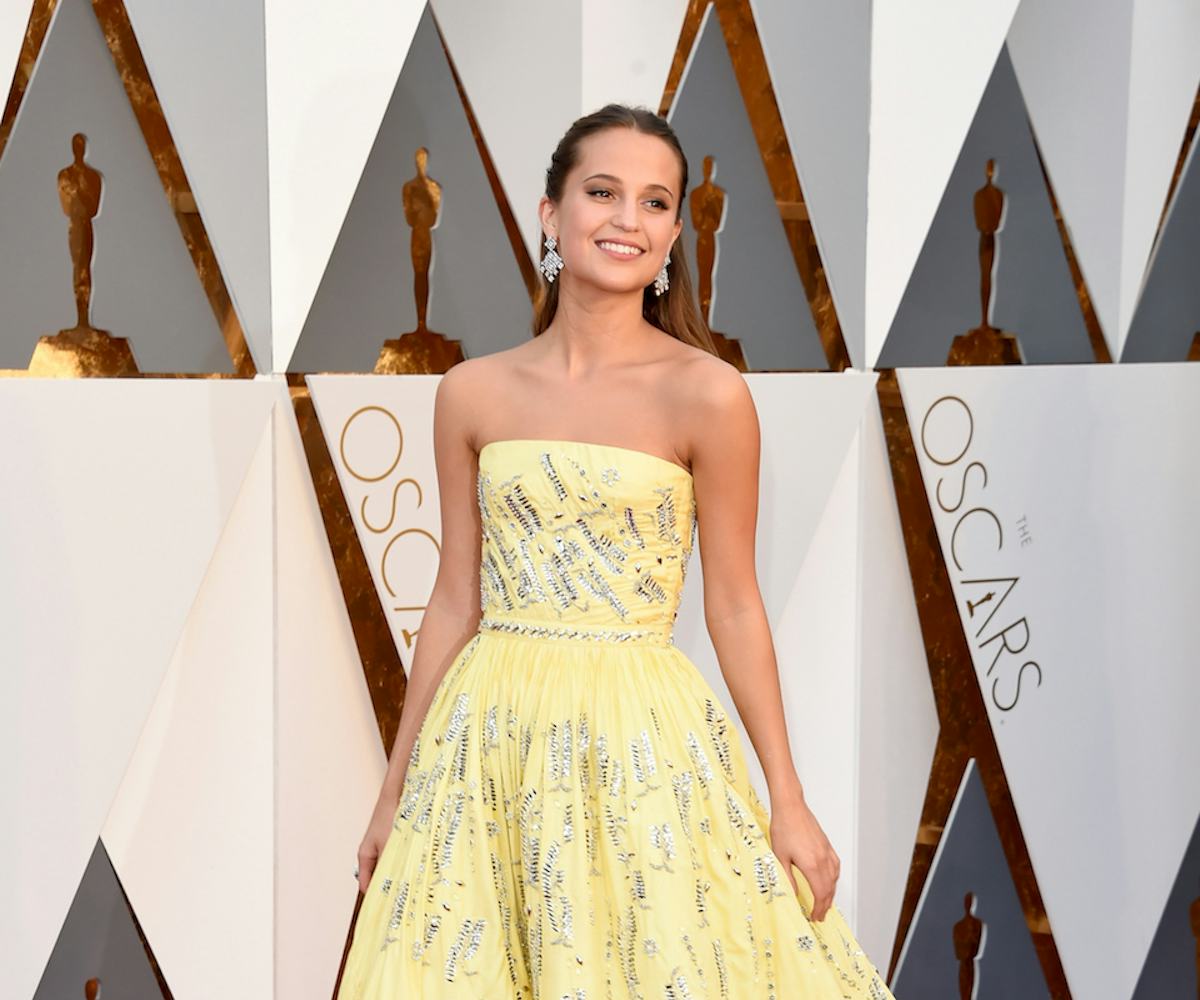 Photo by Jason Merritt/Getty Images.
Alicia Vikander Serves Up Couture Disney Princess At The 2016 Oscars
in custom louis vuitton, no less
This year has been a stellar one for Swedish actress Alicia Vikander, who turned heads in both sci-fi thriller Ex Machina and period film The Danish Girl, a performance that was so buzzed about we have her pegged as tonight's winner for Best Supporting Actress. No matter the outcome from tonight's awards though, Vikander has already snagged one of our best dressed spots for channeling her inner Belle from Beauty and the Beast in the form of a custom Louis Vuitton dress.
This is not the first time Vikander has wowed us on the red carpet, but this go around she's pulled off a more unexpected silhouette, and paired it with a little bit of edge. The custom strapless gown from the French fashion house sports a lemon chiffon puffball profile, studded with silver accents, that shines even more absent of any accessories, save for a pair of drop earrings. Let's also note the raised front hemline, which shows off those gorgeous silver and lucite heels. We're fans of mixing metals when it comes to accessories, and a golden award would be the perfect compliment to this already stunning moment. Forget a clutch, we'll take statuettes.
As to how she feels about the whole occasion today? "It feels so surreal. I have butterflies in my tummy," she confessed to Ryan Seacrest. Vikander is up against Rachel McAdams, Rooney Mara, Jennifer Jason Leigh and Kate Winslet in the same category.