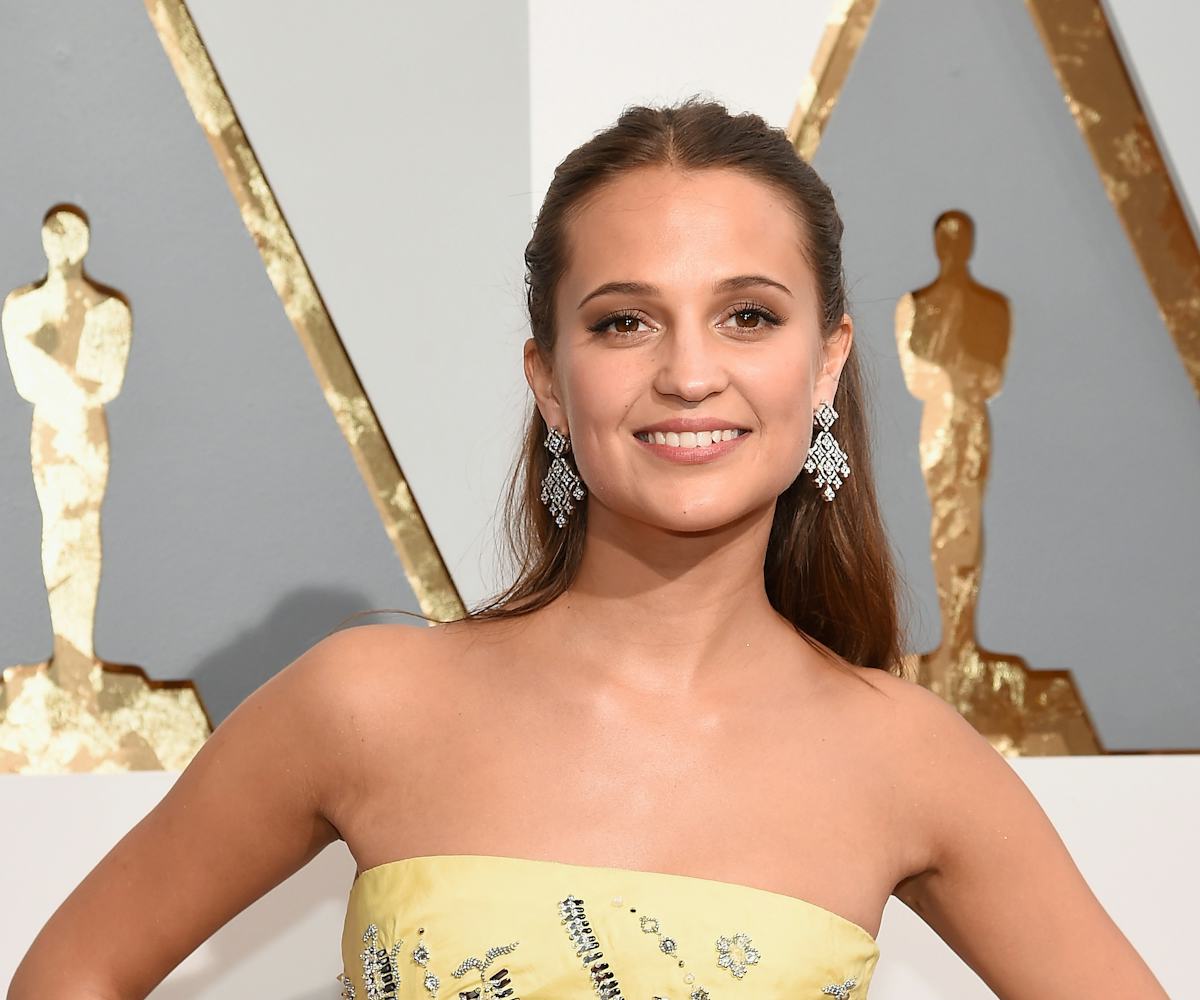 Photo by Kevork Djansezian / Getty images
Alicia Vikander Is Your New Lara Croft
There's good casting, and then there's perfect casting. It's safe to say that Alicia Vikander landing the ultra-coveted role of Lara Croft in the upcoming Tomb Raider reboot qualifies as the latter. The Swedish ingenue has been on quite the tear lately, fresh off the heels of critically acclaimed roles in films like Ex Machina and The Danish Girl, for which she won her first of presumably many Oscars to come. 
It was only a matter of time before a studio opted to hand Vikander the keys to a major franchise. Having already proven her mettle in the indie world, Vikander seems bent on proving that she can hold her own with all types of material, including bigger blockbuster fare.
Before she dons Croft's iconic tank top and short shorts, Vikander will appear alongside Matt Damon in this summer's Jason Bourne, which will introduce her to a larger audience, the kind of folks who skipped her headier work. 
By the time Tomb Raider drops—no release date has been given—Vikander will be a full-blown movie star (if she isn't one already). And for those wondering if aligning herself with the always iffy video game adaptation genre is a good move, the last actress who tackled the iconic adventurer on the big screen was also fresh off an Oscar win. Her name was Angelina Jolie, and well, her career turned out pretty darn good.