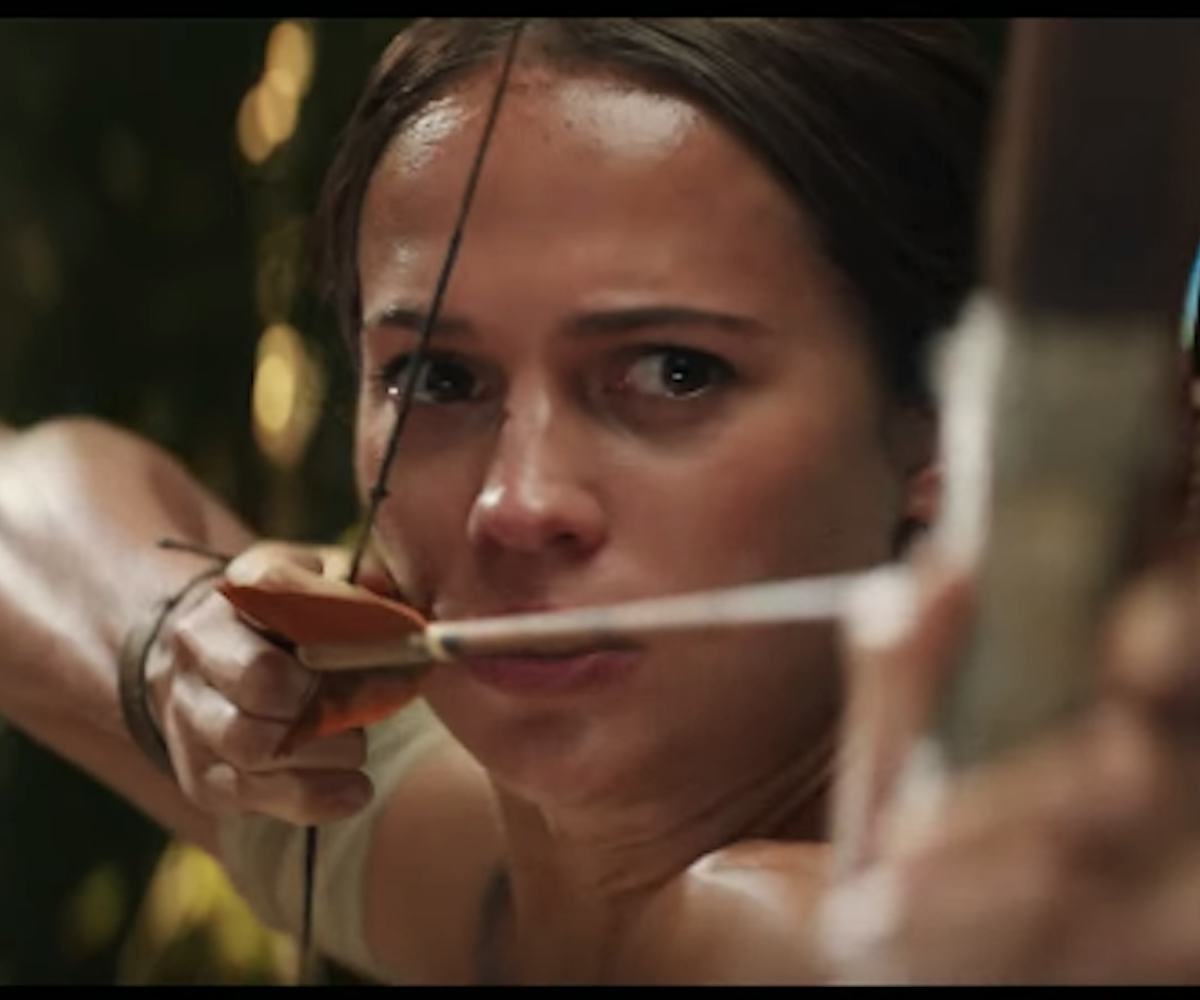 SCREENSHOT VIA YOUTUBE
Watch Alicia Vikander Escape Death In The New 'Tomb Raider' Trailer
All set to the tune of Destiny Child's "Survivor"
Last September, we got to see Alicia Vikander in action for the first time as the new Lara Croft in the upcoming Tomb Raider film. In that trailer, we learned many things about Croft—including that she refused to take on her deceased father's enterprise and makes a living as a bike messenger. But in the newly released trailer, we learn that Croft's future mission in, well, raiding tombs, is much more complicated.
Initially, we were told her father's last known location, which, apparently, was "right in the middle of The Devil's Sea." As she crosses that sea to look for him, Croft and captain Lu Ren (Daniel Wu) become shipwrecked and land on a mysterious island where they find her father's rival, Mathias Vogel (Walton Goggins).  
"Seven years I've been on this island," Vogel tells Croft in the clip. "Your father, he put me here." 
The trailer also tells us that Croft's mission has less to do with avenging/finding her father, and more with saving the world from a "global genocide" courtesy of a dark organization called Trinity. Talk about having the weight of the world on your shoulders. 
The film hits theaters on March 16. Get in on the action with the trailer, below.