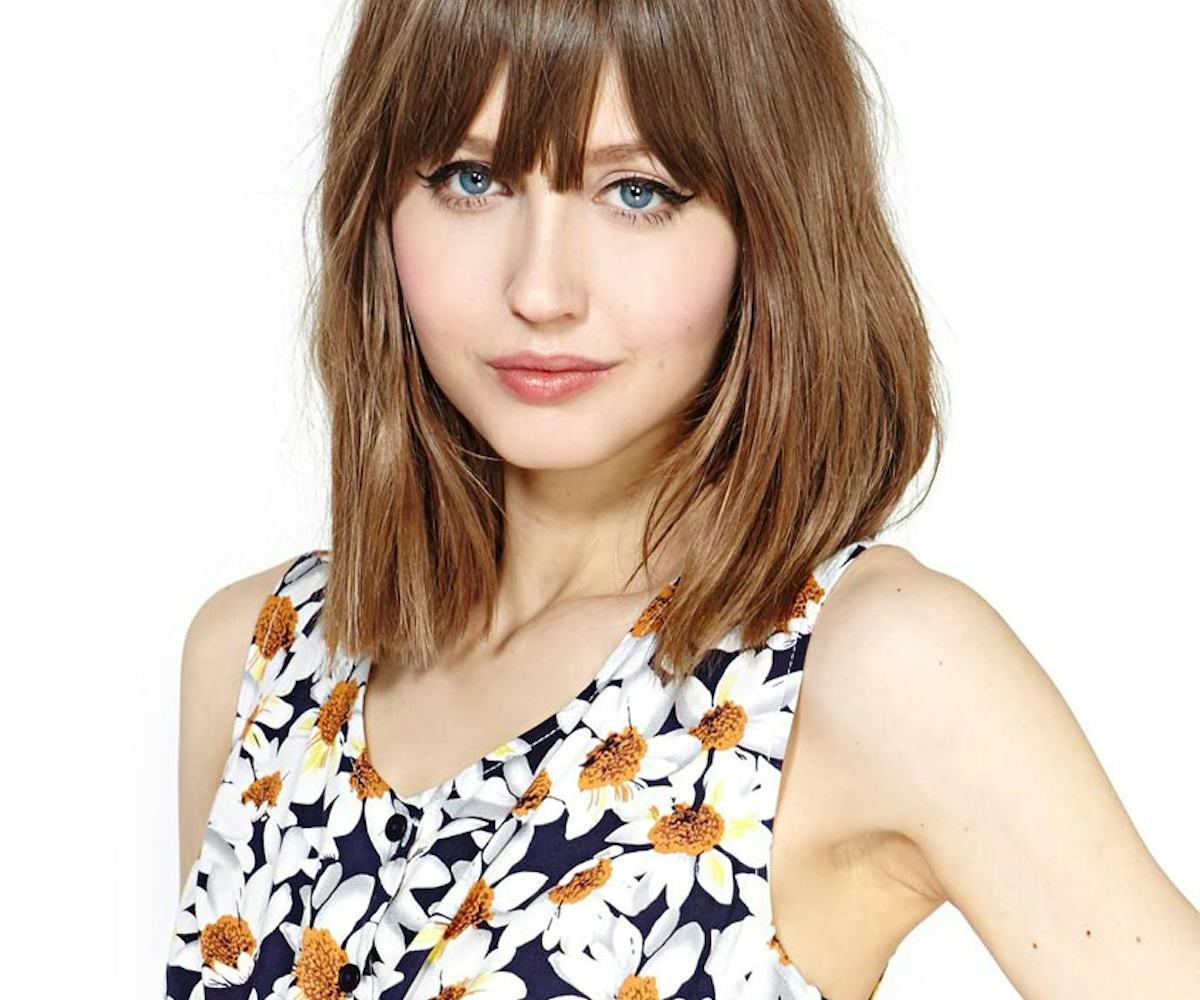 photo from nasty gal
model citizen: alissa geraghty
meet nasty gal's number one muse.
If you're a shopping addict or just a frequent visitor to Nasty Gal, you probably know Alissa Geraghty. As the bobbed-hair model for most of Nasty Gal's clothing, Geraghty has become synonymous with the retailer's cool, California girl-vibe. It makes sense because she is actually a cool Cali girl IRL, too. Born and raised in the Golden State, Geraghty started modeling at 15. Years later she's gained tons of success--even an appearance on Glee!--so we had to talk to her to find out how she's keeping it all together. And to find out how to copy her hair, because it's basically perfect.
How did you first get involved with Nasty Gal?
I went to a casting in downtown LA at their headquarters. I just went in and took a couple pictures in a black mini dress. That's what they do, they have their girls try on this one black dress for their castings and take pictures of them, so I did that and I started working for them. Everyone who works there, the stylists and photographers, is really fun and cool. I've made so many friends working there and they're a really cool crew of people that I enjoy working with.
Why do you think they like working with you?
I think they like my personality, and I think they just like me as a person. We get along and make each other laugh. They also like that I can be whatever outfit they put on me. I can transition from one girl into another and become different characters. I know my angles and stuff. They like me because I'm professional.
Do you shop on NastyGal?
I do. It's funny because I do see pictures of myself, and I'm like, "Whoa that's crazy!"
What's your personal style uniform?
My general uniform in real life is blue velvet bell bottoms, a comfortable t-shirt, and purple tinted sunglasses. Usually I wear some kind of boots, like Dr. Martens or any vintage boots that I have. I'm pretty tall so I never really wear heels. I actually have these pair of shoes that I love from NastyGal. It's part of their Shoe Cult collection. They're one of my favorite pairs of shoes. They kind of have an inch or two heel and they've got this plastic clear strap at the ankle. They're black patent pointed toe and the top of the foot is exposed. They're really cute.
Outside of modeling what do you like to do in your free time?
In my free time I like to go on road trips because I live in beautiful California. I just love getting in the car and driving to different parts of Cali and filming stuff. I like to make little films and take photos. I like to write. I'm trying to learn some instruments. I like bass and guitar. I like to watch movies and I love thrifting. Just fun stuff. I like going on adventures. There's a lot of cool places in California so it's easy, I just get in my car and drive.
If you had to pick your five favorite places to explore in California, where would they be?
It's really hard to say because I don't have favorites of anything but if I can choose five places that I love a lot I would say Big Sur and Joshua Tree. I love Ojai. Ojai is definitely nice because it's only an hour away and it's super magical. I love Topanga and I love miscellaneous ghost towns because there are so many of them and they're all really amazing. I like a lot of it.
What inspired you to cut your hair to shoulder length?
I really wanted to cut my hair for no particular reason other than the urge to change my look on a personal level. It had nothing to do with modeling. I didn't even know if it was a good idea. I didn't tell anyone about it. I had wanted to cut it for a while and I had been thinking about it for a while. I just woke up one morning and I was like 'What the hell am I doing? I've got to do what I want.' So I just cut my hair and had my boyfriend chop the back of it. I sent a picture to my agent and a lot of other people really liked it too.
That's a bold move.
It felt really good though. I wanted to do it myself for a lot of reasons. I wanted to feel that transition happening through my own senses. Chopping off was super liberating. My hair had been really long for years and it just felt so good to just cut it.