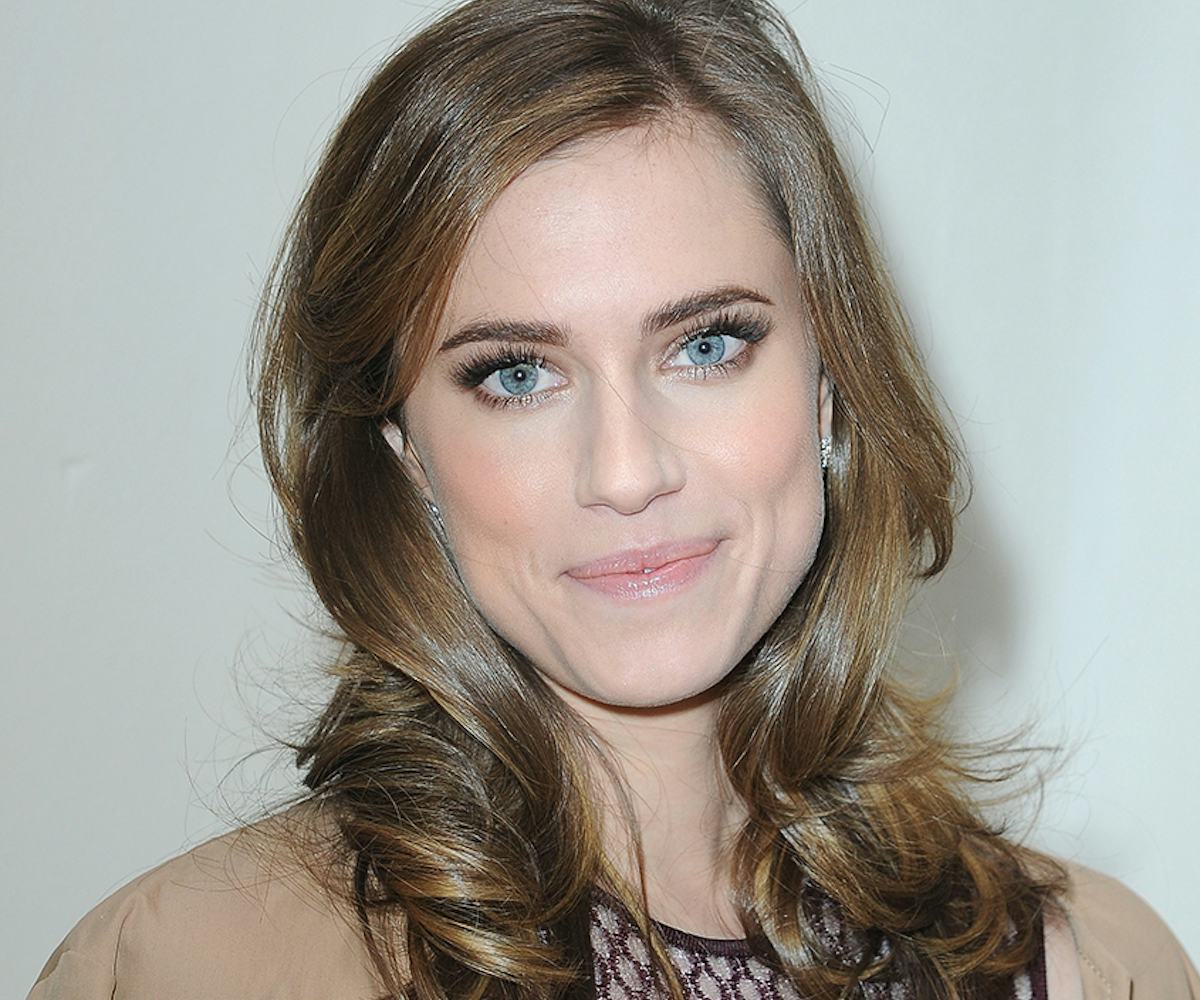 photo via getty images
allison williams channels farrah fawcett on the cover of allure
Except for her gorgeous old Hollywood look at the Diane von Furstenberg Journey of a Dress exhibition opening, actress Allison Williams' beauty style is usually pretty modern. On the latest cover of Allure Magazine, though, the Girls actress is totally channeling '70s icon Farrah Fawcett. In the December issue, Williams opens up about her body weight—something we think is ridiculous that women in the limelight, or anywhere, need to address in general. Of her weight, the Peter Pan-portraying It Girl had this to say:
"When I did the 'Mad Men' thing, I was graduating from college -- you're college-weight. And so when we filmed the pilot for 'Girls' and even into that first season, I looked like someone I hadn't looked like for four years," Williams told Allure. "But that's still the way it was set in people's minds, so they're like, 'Oh, my God, you've lost weight.' And I'm like, 'This is just the way my body is very naturally.' It's a little bit stressful to know that there are a lot of people walking around who think I'm constantly just shaking and depriving myself."
We can imagine just how stressful it is. Even in our own lives, through our social media profiles, we are constantly being judged by our appearance and how it has changed over time. Granted, we too are fascinated by the evolution of our favorite celebrities. But when it comes to something as sensitive as weight loss, we say you should love yourself (at least that's what Kim K is doing). As for Williams, we hope you're reading: Don't stress because you always look awesome, whether it's as yourself on the red carpet, as Marnie Michaels on HBO, or as inspired by one of our favorite all-time ever Charlie's Angels.