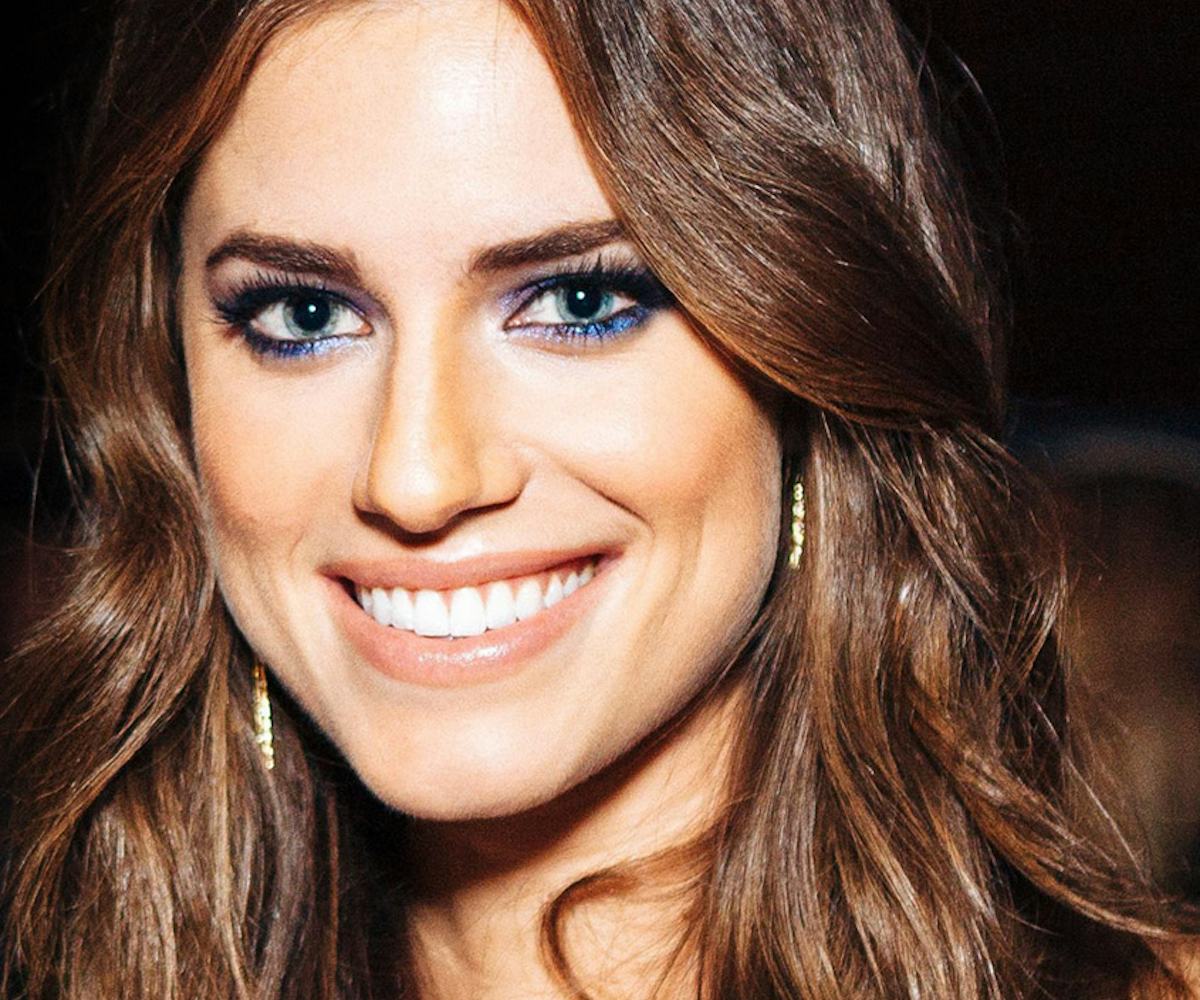 beauty queen: allison williams
blue eyes like a deep blue sea.
Elton John, Mika, and the Cary Brothers may sing about having blue eyes, but nobody can top Allison Williams's sparkly blue makeup at the Generation W party this week. Not only did the shimmery eyeshadow match her Oscar De La Renta dress perfectly, but it also managed to stray far, far away from the dreaded blue '80s shadow thing. It's a glam new twist on the classic smokey eye, which means it's the perfect opportunity to copy it for yourself. 
SHADOW IT:Makeup Forever Aqua Shadows Essentials Kit, $23, 
This three piece set comes with a navy shadow, a pearly highlighter, and a black liner so you've got all your bases covered. Blend the blue over your eyelids, run the highlighter in the inner 'V' to make your whites pop, and then line your upper lash line with the black pencil.
LENGTHEN IT:Smashbox Photo Op Eye-Brightening Mascara, $20
This multi-tasking mascara curls, lengthens, and makes your eyes totally bright and awake- whether you got 8 hours of sleep, or you just faked it.
LINE IT:Nars Larger Than Life Eyeliner in Abbey Road,  $24
Line your lower lashes with this long-lasting turquoise pencil...and don't be afraid to make it a little smudgy. Marnie might be a perfectionist, but when it comes to beauty, Allison Williams proves that too much perfect can be overrated.