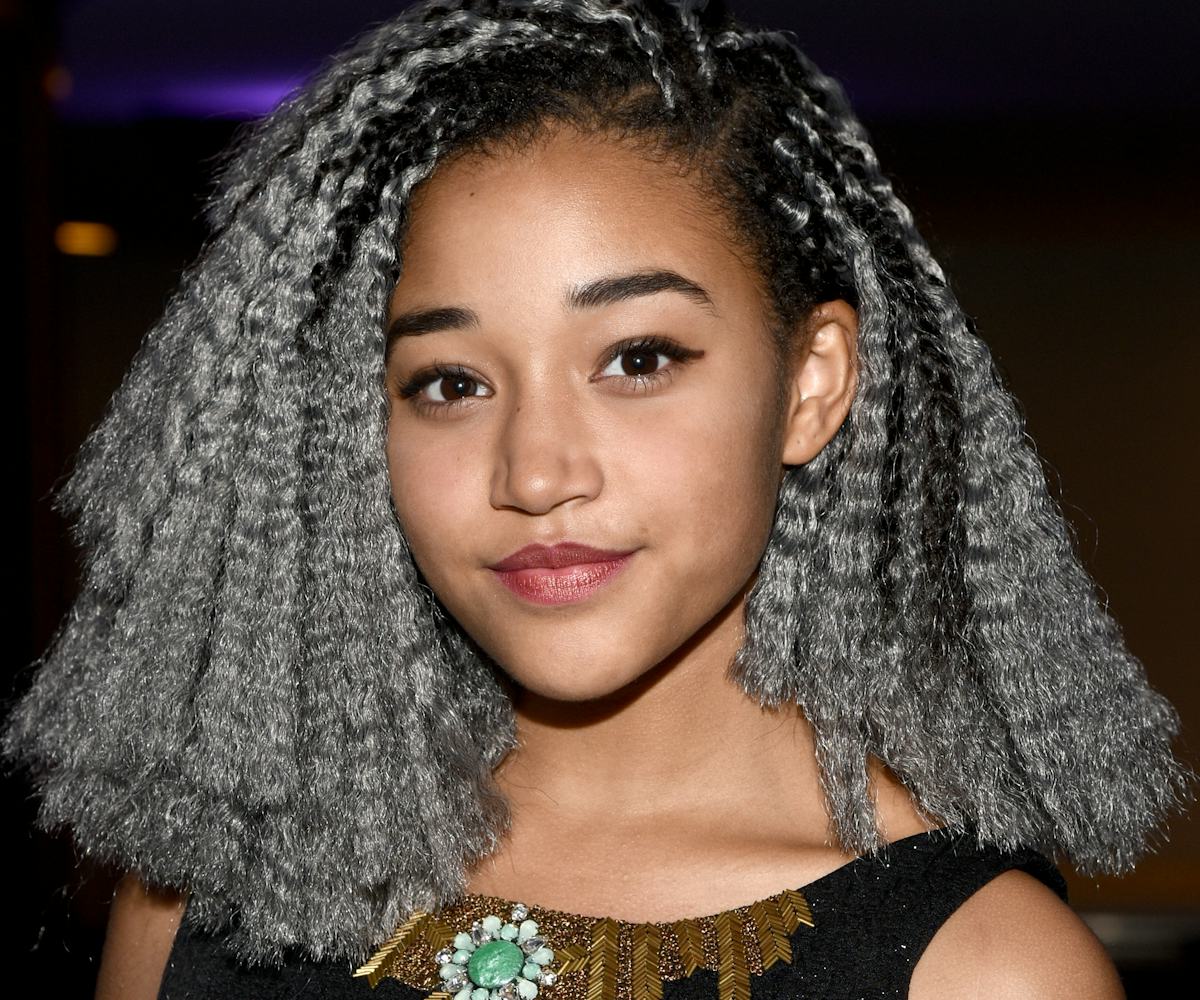 Photo by Michael Buckner / Getty images
Director Stella Meghie On Why She Cast Amandla Stenberg In 'Everything Everything'
"People connect with her voice."
After stealing the second act of The Hunger Games as the precocious martyr-in-the-making Rue, Amandla Stenberg took a mini hiatus from acting to become the coolest person alive. Now that they've done that, Stenberg better start preparing for movie stardom. The 17-year-old will be the lead in the film adaptation of Nicola Yoon's best-selling YA novel, Everything Everything. 
Stenberg, whose last role was a brief cameo in Beyoncé's Lemonade, will play Maddy, a teenager who suffers from severe combined immunodeficiency, a rare condition that makes her allergic to everything—except boys, of course. So, when a cute one moves in next door (played by fellow rising star Nick Robinson), Maddy must leave her self-made prison to pursue that elusive thing called love. 
Stenberg, who also made an impression in this year's Sundance standout As You Are, has established themselves as one of young Hollywood's most outspoken activists, thanks to their frank voice on police brutality, race, and sexism.
We spoke to director Stella Meghie, who told us that Stenberg's real-life persona played a big role in the casting process. "Nicola Yoon and I both loved Amandla from the start," she said. "She just embodied the imagination, wonder, and fearlessness of the character. Amandla refuses to live with the status quo. She's such an inspiration to young women, and people connect with her voice."
Everything Everything is set for release sometime next year.