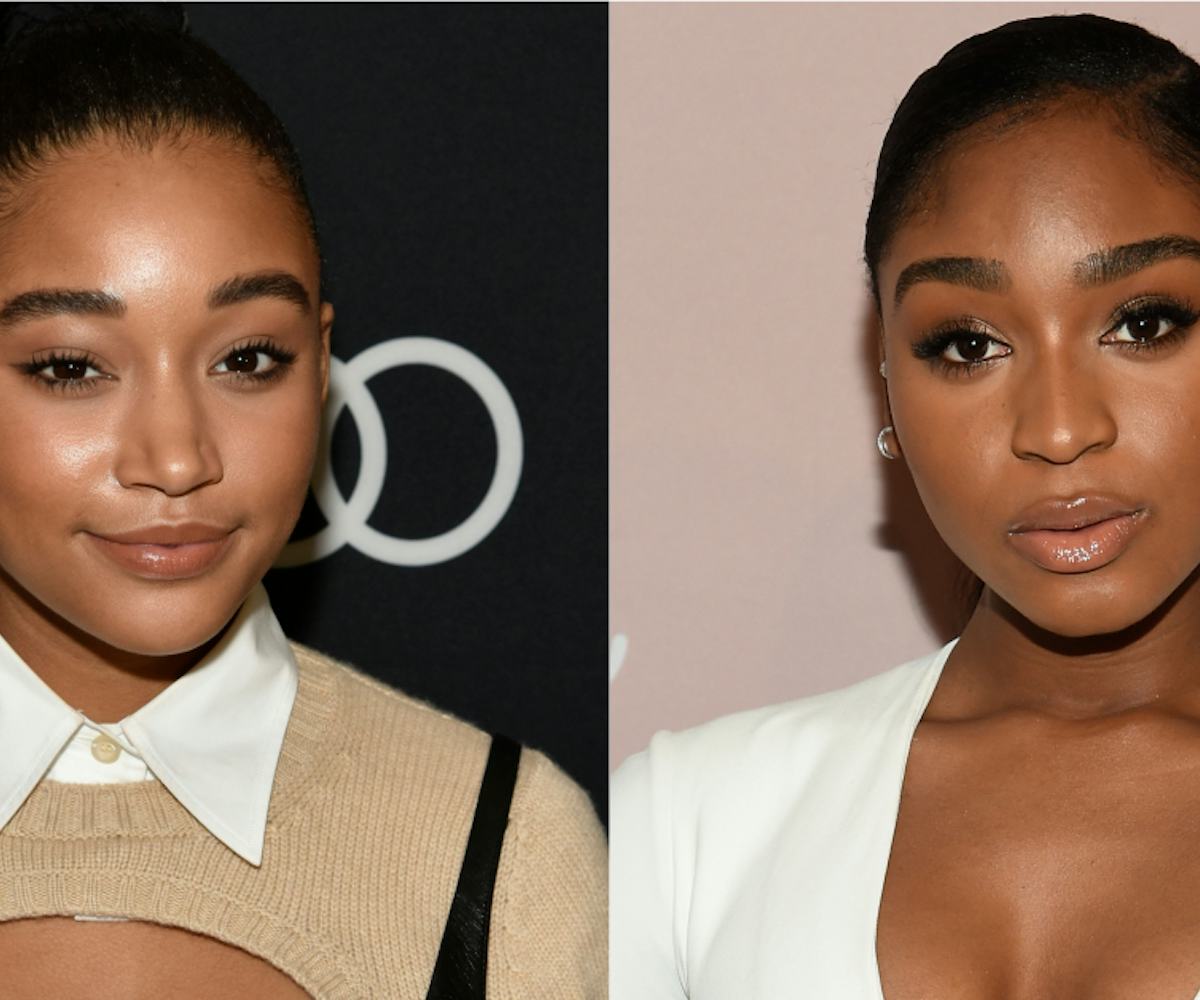 Photos by Eugene Gologursky/Getty Images, Dimitrios Kambouris/Getty Images
Amandla Stenberg Called Out The Tweet Mistaking Them For Normani
They don't look similar… at all
Amandla Stenberg posted a screenshot calling out a tweet that mistook them for Fifth Harmony alum Normani Kordei on Twitter. The tweet commented on Stenberg's short bob haircut, debuted on the VMAs red carpet two months earlier, but tagged Normani instead. Stenberg commented on the underlying racism of the mistake, adding a selfie of the two shrugging with the caption, "They really think we all look the same."
Stenberg was kind enough to crop out the account name and handle from the post, but Teen Vogue reports that it was "likely a media-affiliated one." That means multiple eyes probably looked at that tweet before it hit the internet, and the mistake still made it onto feeds. 
Fans showed plenty of support in the comments, with one writing, "A lot of celebs look alike. No one is denying that part. Zooey Deschanel(sp?) and Katy Perry look alike. So do Toby McGuire and Elijah Wood. So do Blake Lively and Kesha. So do many others—many who share a closer resemblance than Amandla and Normani, but I've never seen a magazine or gossip rag confuse a white celeb for another attending an award show. Funny that." Teen Vogue wrote that Stenberg's words refer to "the other-race effect," in which researchers hypothesized that individuals have difficulty identifying people of another race.  
Stenberg has let the post speak for itself, not adding any more to it in the comments or in a separate post. Normani has done the same. 
Entertainment Weekly made a similar mistake on the night of Stenberg's post, adding a red carpet photo of cellist Tina Guo, but referring to her as Lana Condor.