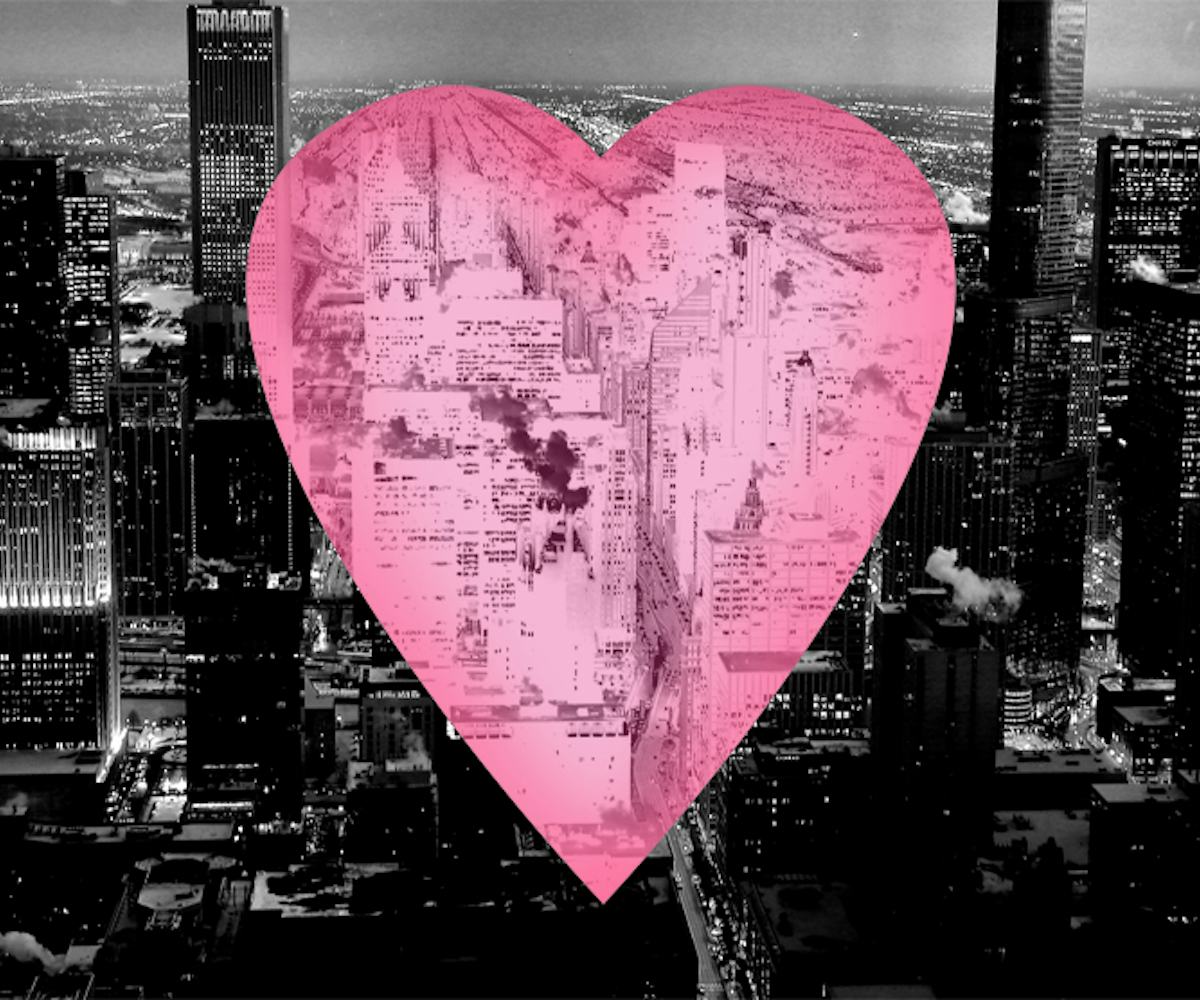 photo via getty images
the top 20 most romantic u.s. cities
this is where the lovebirds reside
Valentine's Day is on the horizon, which means that lovers are picking out sappy Hallmark cards and planning lavish romantic dates. But where in the greater United States is Cupid hiding out? Well, Amazon has released its annual list of the Top 20 Most Romantic Cities in the U.S., so you might just find the cherub's arrow.
The concept of the "most romantic" city is interesting in and of itself, but the results are even more interesting (read: surprising). Knoxville, Tennessee has been declared the most romantic city in the U.S., followed by Miami. (Maybe South Beach partygoers are finding love among all the revelry?)
You would think that New York's brutal winter (and the fact that the city never sleeps) would cause residents to search for a cuddle buddy, but the city (which is the most populated in the U.S.) didn't make its way onto the list. Our question: Does this mean that love only blossoms in warmer weather? 
Amazon.com composed this list by analyzing sales data from cities with more than 100,000 residents. The online seller then charted their purchases of steamy romance novels, erotic fiction like Fifty Shades of Grey, rom-coms, and romantic music (like that of Miguel and Barry White), as well as sexual wellness products.
Check out the full list below to see where we assume Valentine's Day will be most celebrated and embraced. Even though you might not live in one of these love bug cities, remember—you can still spread the lovey dovey vibes wherever you are. That, or you can have a new-to-Netflix night in with all your single best friends.
1. Knoxville, TN
2. Miami, FL
3. Orlando, FL
4. Alexandria, VA
5. Vancouver, WA
6. Cincinnati, OH
7. Dayton, OH
8. Columbia, SC
9. Round Rock, TX
10. Murfreesboro, TN
11. Las Vegas, NV
12. Pittsburgh, PA
13. Everett, WA
14. Broken Arrow, OK
15. Springfield, MO
16. Salem, OR
17. Billings, MT
18. Wilmington, NC
19. Gainesville, FL
20. Erie, PA