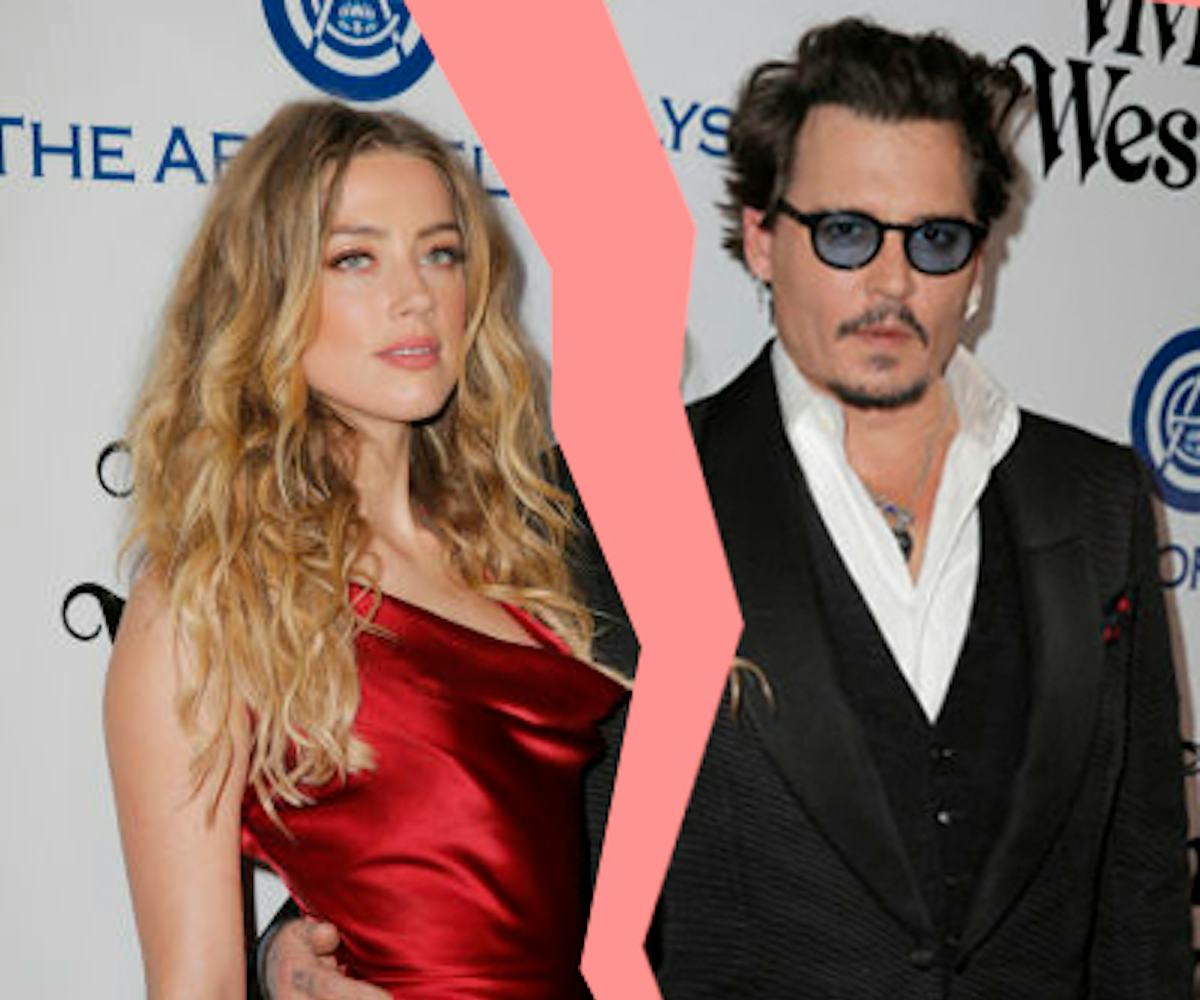 Photo by Alison Buck / Getty images
Amber Heard + Johnny Depp Are Getting Divorced
After one year of marriage
The ballad of Johnny Depp and Amber Heard has come to an end. On Sunday, Heard filed for divorce from the actor citing irreconcilable differences. The couple has been married since February of last year.
Despite our reluctance to watch yet another Hollywood marriage crumble, anyone who's been paying any attention the troubles that have plagued Depp and Heard as of late, shouldn't be surprised by the news. 
Depp and Heard came under fire last year when they were charged with illegally bringing their dogs into Australia, which was in direct violation of the country's ultra-strict biosecurity laws. The fallout was fierce, as Heard produced a false document and then pleaded guilty to doing so. The couple then released a strange, and heavily ridiculed apology video, after Australia's Deputy PM Barnaby Joyce threatened to have the two Yorkshire terriers put down. 
Depp appeared on Jimmy Kimmel Live! recently, and made no allusions to his marital strife. He did, however, address the international incident that's followed the couple for most of their relationship. "I think [it was] the choice they made to utilize the taxpayers' dollars to globally chase down a couple of teacup Yorkies and give them 50 hours to live," Depp said. "I realized the badness of my ways. So I was kind of repenting."
Depp went on to attack Joyce directly, saying that he looked "inbred with a tomato," and that he was worried "he might explode."
But despite his smiles, it's been a difficult stretch for the actor, after his mother passed away late last week. The former couple meanwhile, have yet to release an official statement regarding their divorce.