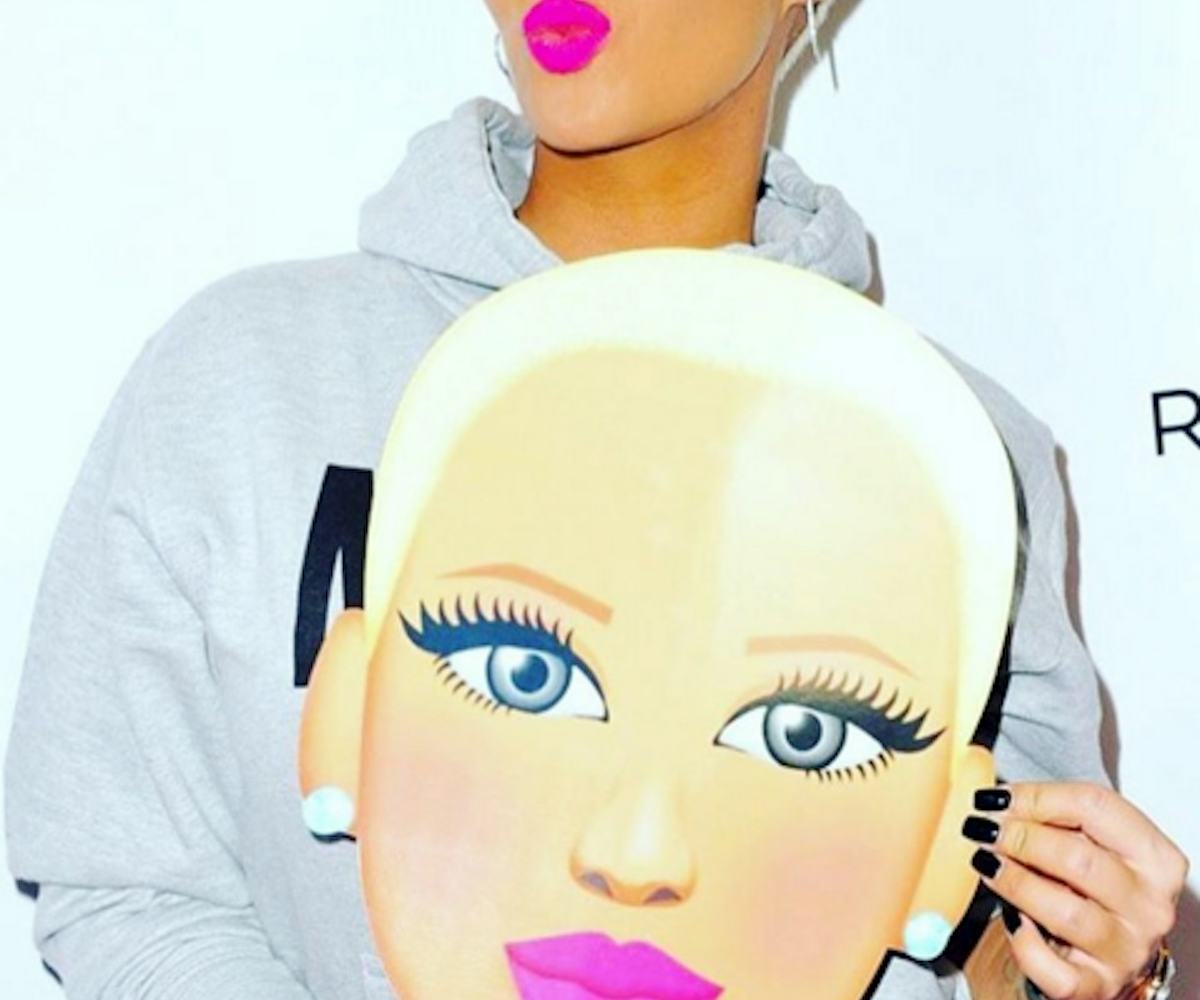 Image Via Amber Rose/Instagram
Kesha, Bill Cosby and BDSM: Inside Amber Rose's Wild New Emoji App
In today's celebrity ecosystem, you haven't really made it until you have your own line of emojis. Well, it looks like Amber Rose has officially arrived.
On Wednesday, Rose launched MuvaMoji, her unique emoji series that, according to the App Store, includes "over 900 curated emoji you won't find anywhere else." They ain't lying. Unlike Kimoji, Kim Kardashian's best-selling and relatively controversy-free emoji app, Rose's emojis address a handful of hot-button issues directly. It's no wonder MuvaMoji has already soared to number one in the App Store.
Over the last few months, Rose has emerged as an outspoken advocate for women's issues, so it comes as no surprise that Bill Cosby is a primary target here. One emoji reads "Pill Cosby," while another features Cosby holding up a sign that says "I did it," making it clear which team Rose is on in the great Cosby debate. Rose also throws her support behind Kesha, with her own glittery take on the #freeKesha movement that arose after the pop star's recent legal battle with Sony and Dr. Luke. 
Rose is perhaps best known for promoting sex positivity as an organizer of the Slut Walk, and her emojis reflect her confident worldview. Some even teeter dangerously close to NSFW territory. There's twerking, loads of BDSM iconography, and even more twerking. Basically, Rose's emojis are just as unapologetic as the woman herself, and that's a very good thing. Download MuvaMoji for a mere $1.99 right now.