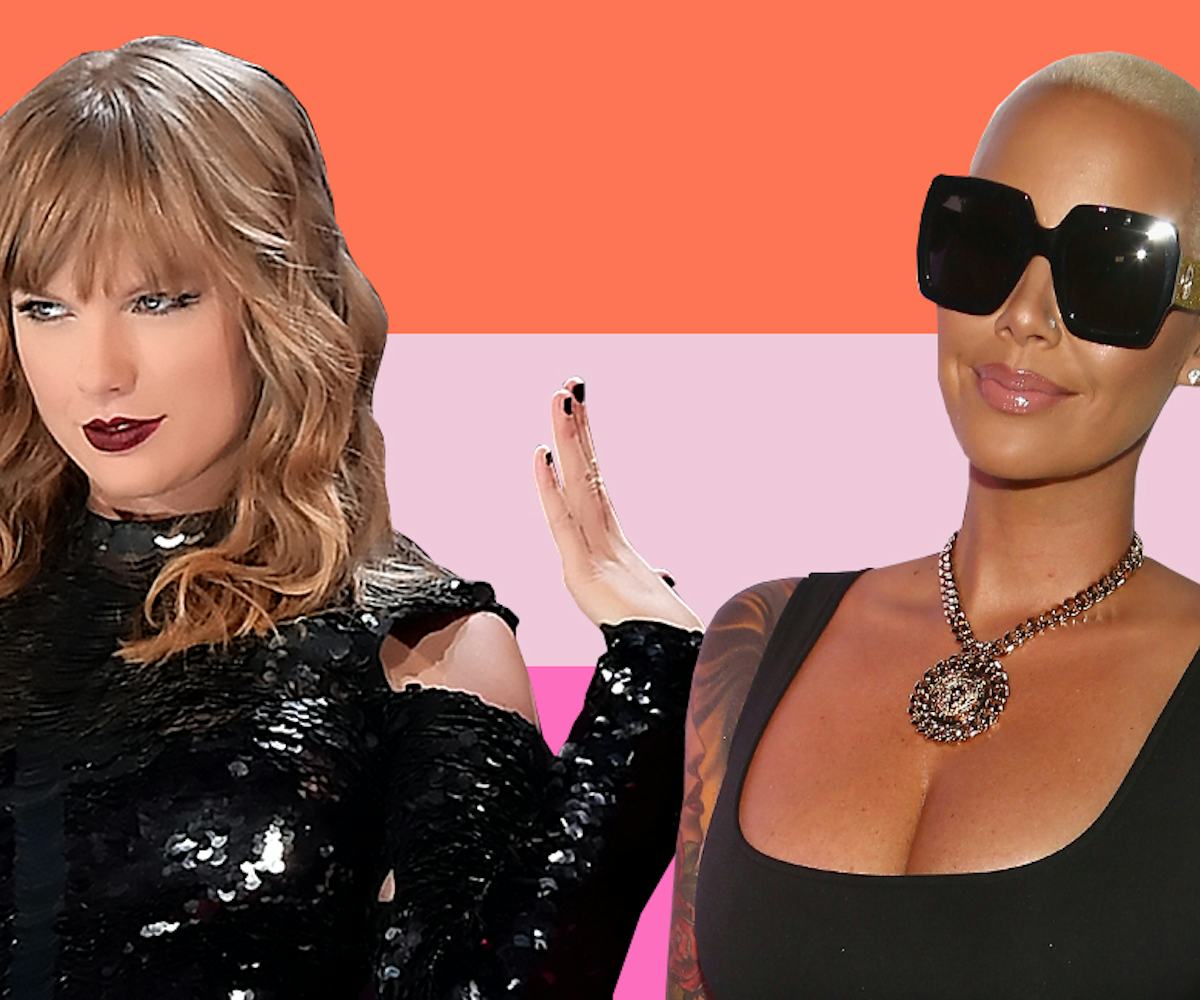 Photos By Getty Images/Kevin Winter & Tommaso Boddi.
Amber Rose Says Taylor Swift Is Her Twin
We didn't see this one coming
Amber Rose and Taylor Swift apparently have more in common than anyone could have imagined.
Earlier this week, Rose joined Spencer Pratt and Heidi Montag as a guest on their podcast, "Make Speidi Famous Again," to talk about everything from parenting to who she believes "Becky with the Good Hair" is (spoiler: Gwyneth Paltrow). The conversation eventually turned toward Rose's love of Swift and her music.
While talking about how her five-year-old son Sebastian is a huge fan, Rose revealed that she, too, has grown to admire Swift's songwriting abilities, as well as her resilience in the public eye.
"I've been slut-shamed all over the place. Everyone's like, 'You can't keep a man. You're this and that,'" Rose said while explaining how she could "relate" to Swift's plight. "All the tabloids, you know, 'Here goes Amber playing the victim again.' I'm like, 'Dude! She's my fucking twin!'"
"And I got bullied by Kanye [West] as well!" she added, referencing her ex's past slut-shaming of her. "Like, bro, we literally live the same life!"
Despite this being one of the more unusual celebrity bonds we've seen, it has a pretty sweet beginning. Back in May, Swift sent Sebastian VIP tickets to her L.A. concert after online trolls made fun of his fandom. Obviously, photos were taken, and they're heart-meltingly cute. See, below, and get ready to stan this friendship.