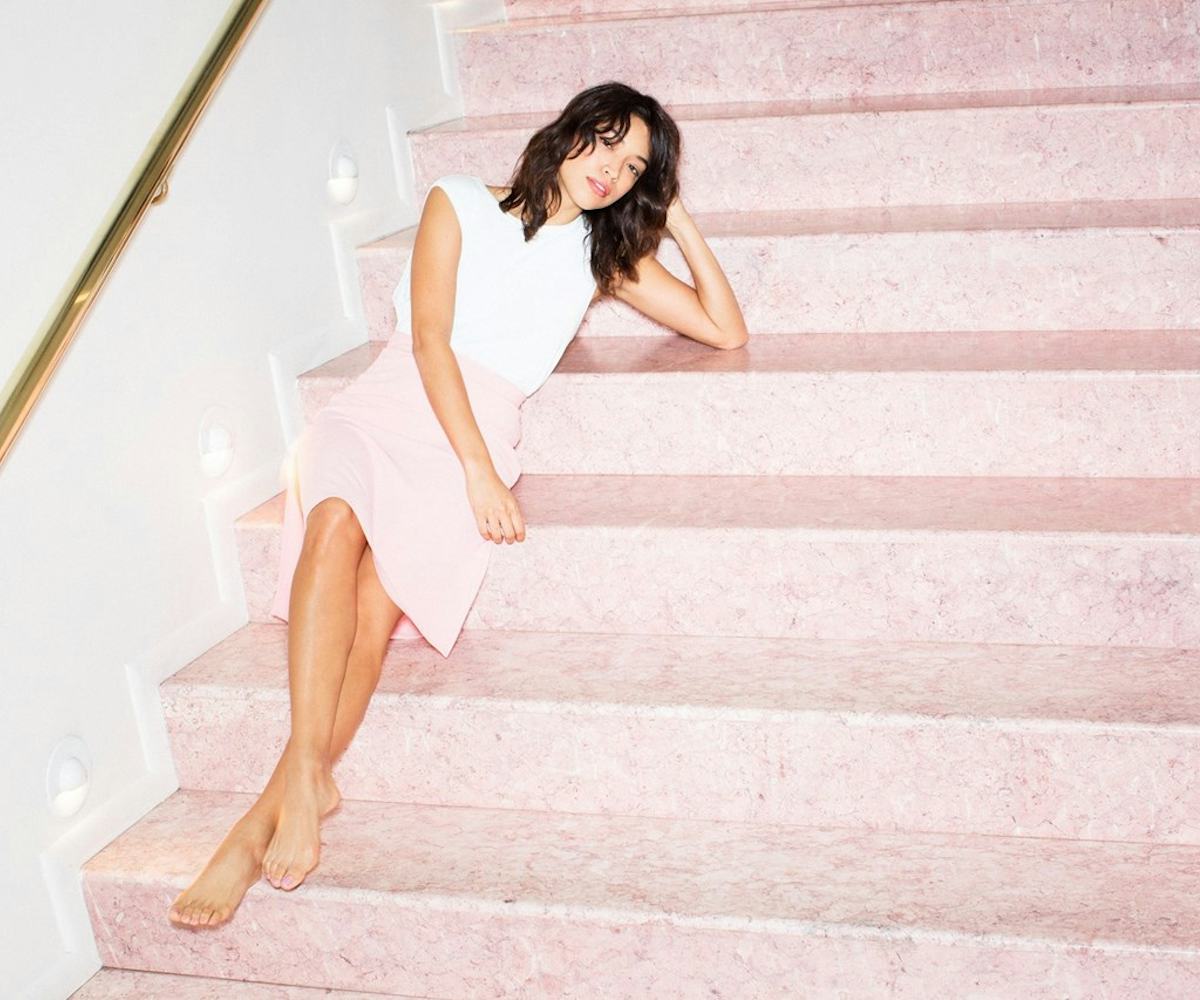 Photo via American Apparel
American Apparel Is Crowdsourcing New Designs
Your products could end up selling in stores and online
Are you an aspiring designer that dreams of moving your line out of the world of Etsy and sell alongside the big dogs? American Apparel is now giving you the chance to do so.
Sticking to their mission to ethically manufacture products, the retailer has just launched a Made In campaign. Made In allows creatives (who design USA-made products) to submit their designs for a chance for their products to be sold in stores and online. The focus is mainly on accessories, accepting products such as leather and canvas goods, footwear, jewelry, fragrance, and even paper goods and small home furnishings. The rules? Your product must retail for $100 or less, and you must be able to ship 500 units within a 30-day period. 
This is another one of the brand's new initiatives, one of many changes since Paula Schneider stepped in as CEO in 2015, after the infamous Dov Charney was ousted from the position. Since she's taken the reins, the brand has switched to seasonal collections and has closed underperforming stores after filing for Chapter 11 bankruptcy.
"Cutting and sewing 100 percent of our garments in America is at the core of our DNA. We want to continue to support manufacturing in the U.S. by giving small businesses the opportunity to thrive and succeed," Cynthia Erland, senior vice president of marketing, said in a statement.
Interested in submitting your latest creations? All you'll need to do is make a 90-second video, which you can drop here, by June 17.
Check out the campaign video, below.