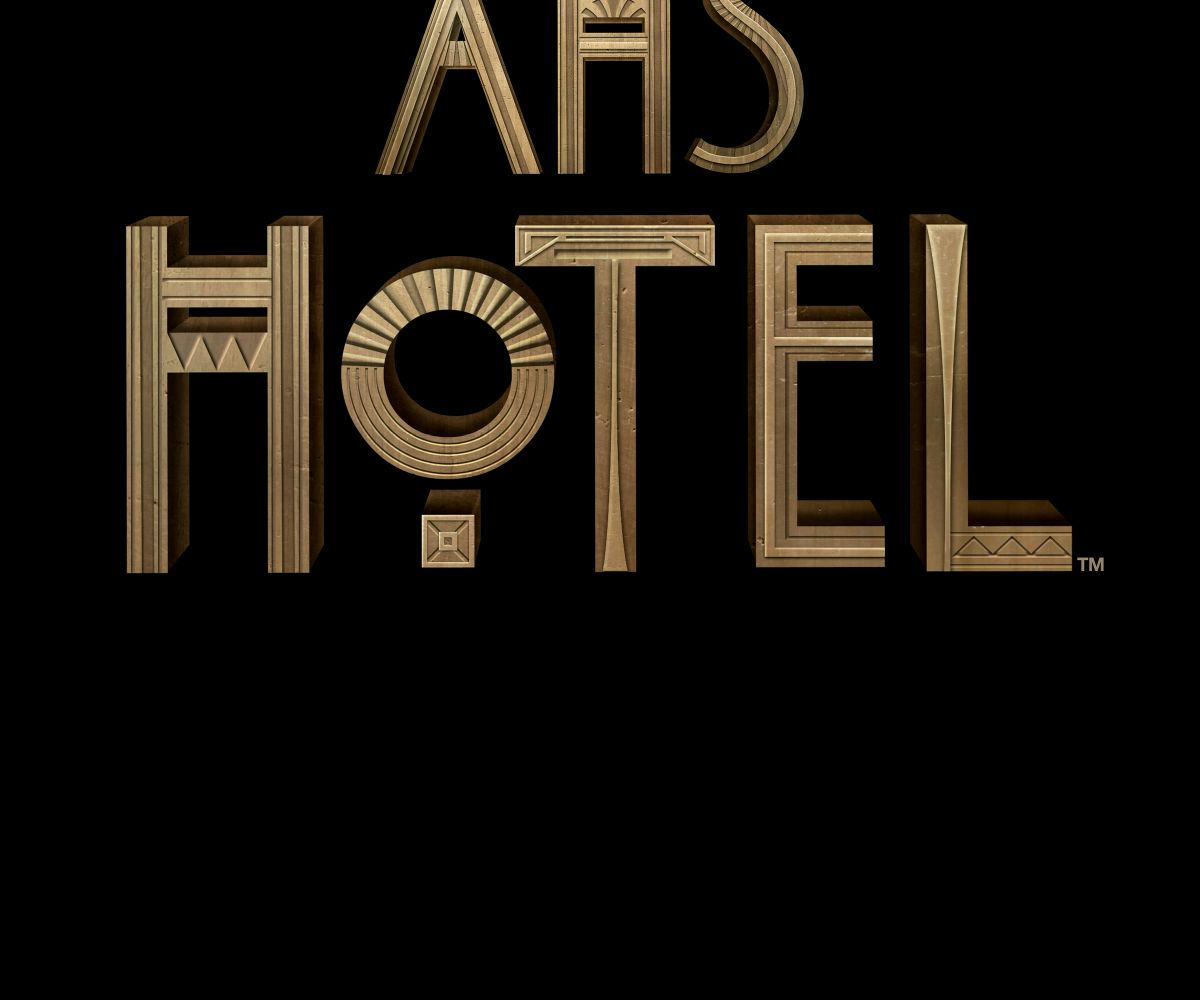 photo courtesy of fx
thrilling new details about 'american horror story: hotel' are here
Book your reservation and start packing your bags now because the premiere date for the fifth season of Ryan Murphy's American Horror Story has been set for October, 7 2015, accompanied by a fancy new logo for the series.
Much like previous seasons, Murphy has been tight-lipped about giving away plot and character details, but as the series' air date inches closer, the co-creator of AHS and Scream Queens has begun to demystify who is checking into Hotel and how they'll be spending their stay.
Murphy has previously divulged some of the character's names and where they lie on the good/bad spectrum, but the series' biggest monster, Lady Gaga's character, has remained nameless—until now. At a panel in front of the Television Critics Association on Friday, Murphy revealed that Gaga plays Elizabeth, the hotel owner. "She is a very wealthy social doyenne who is consumed with art, fashion, and people and she has a nefarious plan that is revealed in the first episode that plays out over the season," he said of Gaga's role.
Updates on other nameless characters were also doled out. Finn Wittrock is male model Tristen Duffy, always looking for the next high which he finds in Gaga's character; Cheyenne Jackson is Will Drake, a fashion icon and father looking to re-establish himself by moving to L.A.; Wes Bentley is Detective John Lowe married to Alex and investigating violent murders; and Chloë Sevigny is Alex Lowe, a mother and doctor, married to John, and suffering a great loss.
Murphy also dished on details about Hotel's lead characters and their relationships within the season's plot: Sarah Paulson's Sally lives at the hotel and has a relationship with Detective John, Kathy Bates's Iris runs the hotel and hates Sally, Angela Bassett is Ramona Royal, an actress that has a nasty relationship with Elizabeth and Tristan, Matt Bomer is Donovan, a hotel resident close with Elizabeth, Tristan, and Iris, and Dennis O'Hare is Elizabeth Taylor, a character fascinated with the icon.  
As we previously speculated, all the seasons of AHS are connected and we will see previous season's characters return as guests at the hotel. In other words, we can't wait.
(via Billboard)