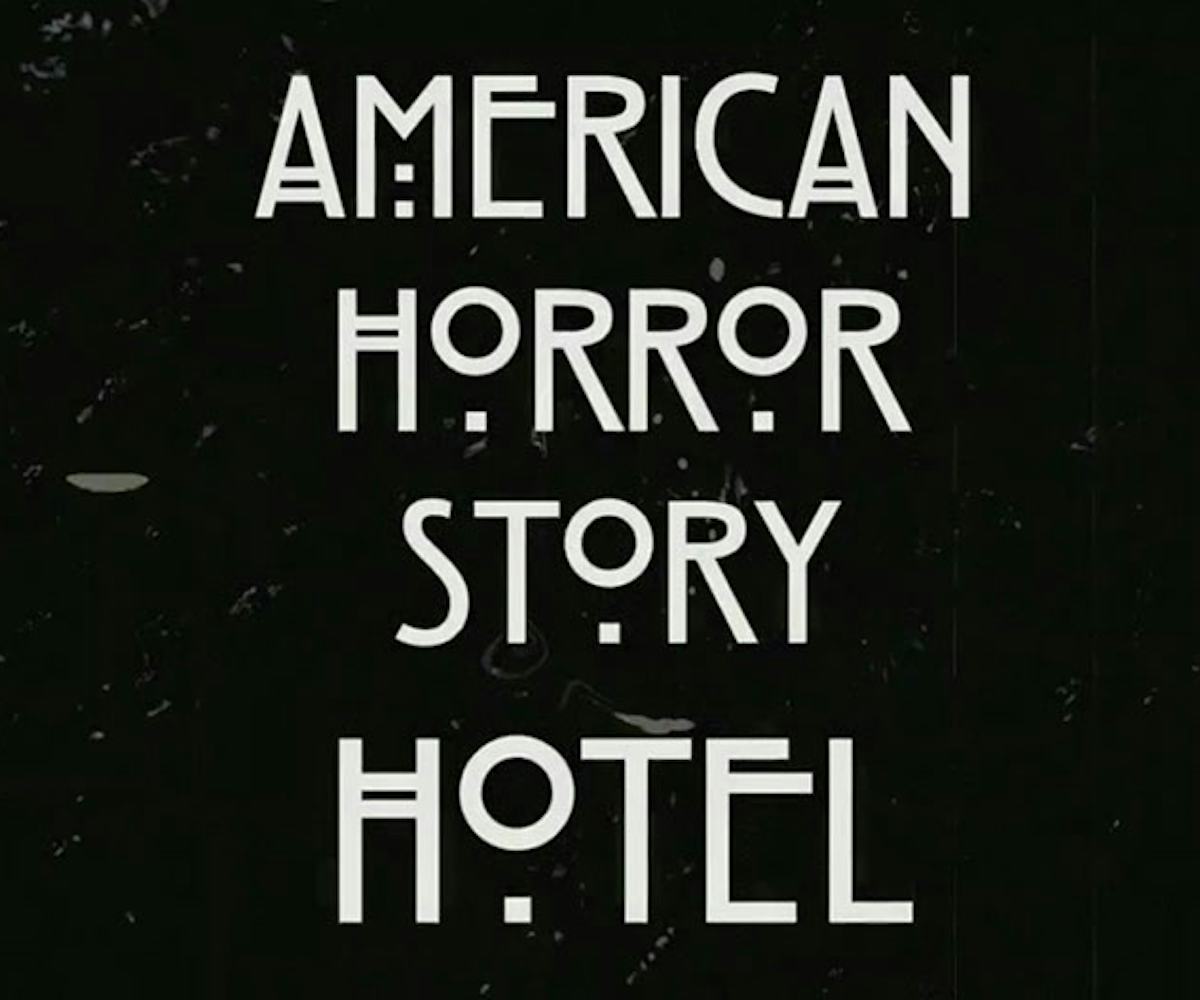 Photo courtesy of FX
'american horror story: hotel' characters revealed at comic-con
The mystery surrounding Ryan Murphy's fifth season of American Horror Story remains strong after this year's Comic-Con in San Diego. The co-creator of both AHS and Scream Queens held a joint panel at the international entertainment convention on Sunday, June 12, where a select number details were doled out. Footage of the next season was not on the menu.
Murphy did reveal character names and where each one stood on the spectrum of good and evil.
Over on the evil side will be AHS alum Sarah Paulson playing Hypodermic Sally. Kathy Bates will play a character named Iris; Evan Peters will play Mr. March, and Matt Bomer will check in as Donovan. Angela Basset's unnamed character will also be evil. Details about the series' biggest monster Lady Gaga are still unknown. Murphy did tell folks that she reached out to him for a role, though. Said role will involve fashion because of course. As for everyone else: No updates. Wes Bentley, Finn Wittrock, Cheyenne Jackson, and Chloë Sevigny are still character-less names on the roster. Let the speculating begin. 
(via The Huffington Post)