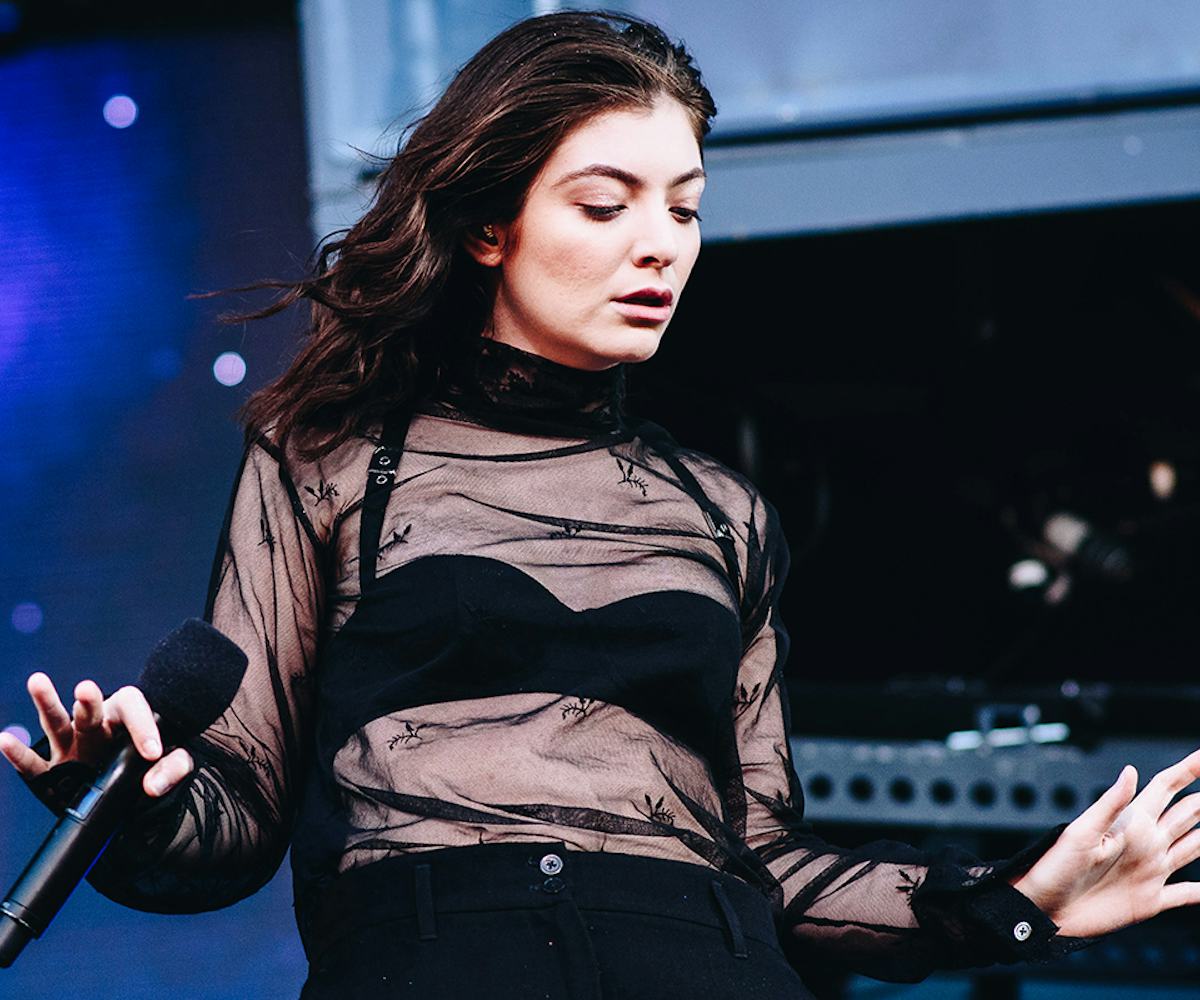 Photo by Nina Westervelt
No Women Are Nominated For The Artist Of The Year AMA
The 2017 American Music Award nominations rolled in today with Bruno Mars leading the pack at eight nominations. Mars is among the five artists nominated for the biggest award of the night, the Artist of the Year award, but of the four others, zero of them are women. The Chainsmokers, Ed Sheeran, Drake, and Kendrick Lamar round the category out. So what gives?
The second half of the year has seen Lana Del Rey, Kesha, Shania Twain, Katy Perry, and Lorde all hit number one with their respective new albums. The problem, it seems, is rooted in what the AMAs consider for their nominations. Per the AMA's website, "nominees are based on key fan interactions as reflected in Billboard Magazine and on Billboard.com, including album and digital song sales, radio airplay, streaming, social activity and touring." Data from Billboard, Nielsen Music, and Next Big Sound are also factored in. With that in mind and the fact that Halsey's hopeless fountain kingdom became the first album by a female musician to reach number one since Lady Gaga's 2016 album Joanne dropped 31 weeks prior, it sort of makes sense why Ed Sheeran, Bruno Mars, and Kendrick Lamar all earned a nom. They've all dominated the streaming platforms and albums charts this year with new singles and LPs. As for The Chainsmokers? They spent one week at number one. The Weeknd sat pretty in the top spot for four weeks with Starboy, which is just as long as Lamar's DAMN. did. Where's his nomination? 
More importantly, high chart status and album sales do not a good album make. Kesha's number one album Rainbow is outstanding and a triumph of spirit and willpower. The fan reception has been deafening. The same can be said for Lorde's Melodrama and Lana Del Rey's Lust For Life. Even Taylor Swift, whose Reputation album drops in November, shattered streaming records with the release of "Look What You Make Me Do" and its corresponding music video. She even saw a staggering 551 percent increase in streams since she released her entire catalog on Spotify, according to Nielsen's mid-year report. Gaga, too, saw a 1,518 percent increase in sales after her Super Bowl Half Time performance. Hell, Cardi B's "Bodak Yellow" became the first solo female rap song to hit number one since 1998 and is now the longest-running song by a solo female rapper to ever stay in the number one spot. That's something to celebrate and nominate, right? 
With the increasing exposure of the entertainment industry's gender gap, not having any female artist nominated for Artist of the Year, unfortunately, highlights just how much harder women have to work to get recognition. Numbers are one thing, but quality is another. Perhaps the AMAs really stand for American Men Awards.
The AMAs air November 19.