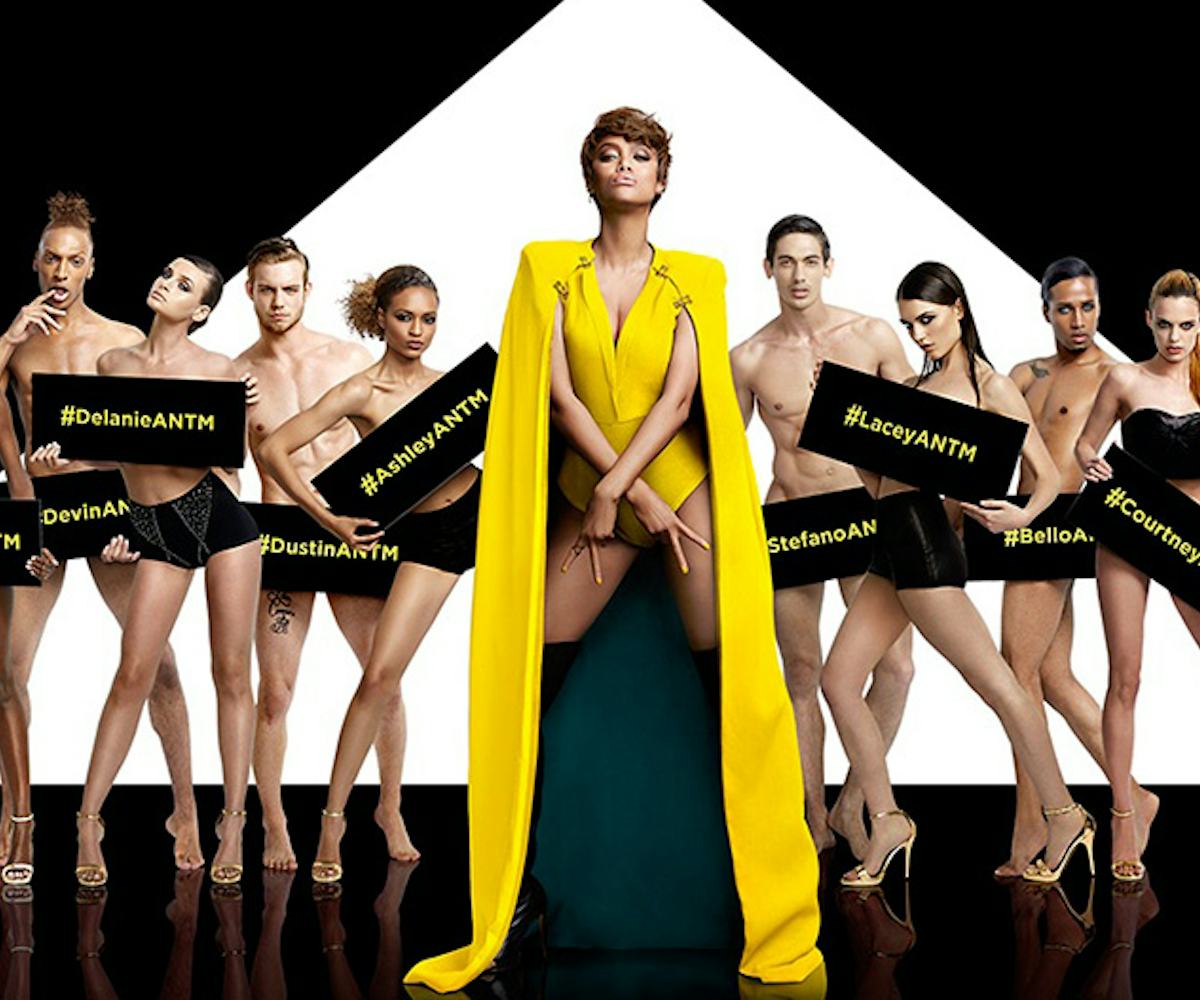 Photo: © 2015 The CW Network.
This Is The Last 'America's Next Top Model' Cycle, Ever
You've got Tyra Mail. Though, it's going to be one of the last ones, ever.
today that, after 22 cycles, America's Next Top Model is ending.
"It's time," she said in a lengthy 
caption. "It really is." In her announcement, Banks recounted how influential its 12-year run has been; one example being that it was the first reality show based in fashion. "I never thought my little idea would have people everywhere thinking differently about how they take photos. And I never thought we'd do 22 cycles," she continued. The show has spawned a slew of cheeky vocabulary terms and even extended itself across the globe, with international iterations in Australia, Germany, and more. Speaking to the show's inception, Banks wrote she "set out to create a show where [sic] Perfect is Boring." Indeed, Banks has been a leader in body positivity and preaching self-love over all.
Cycle 22's (and the series') finale will air December 4, at 9 p.m. We'll still be recapping each episode, too! Variety reports that The CW is working on a retrospective special for 2016. Until then, we're going to leave you with Banks'
.
"May your photos (and selfies) be forever fierce. May you always find your light. And may you werk hallways like runways. Always remember, you are beautiful & BOOTYful. And please, keep on Smizing each and every day for TyTy."