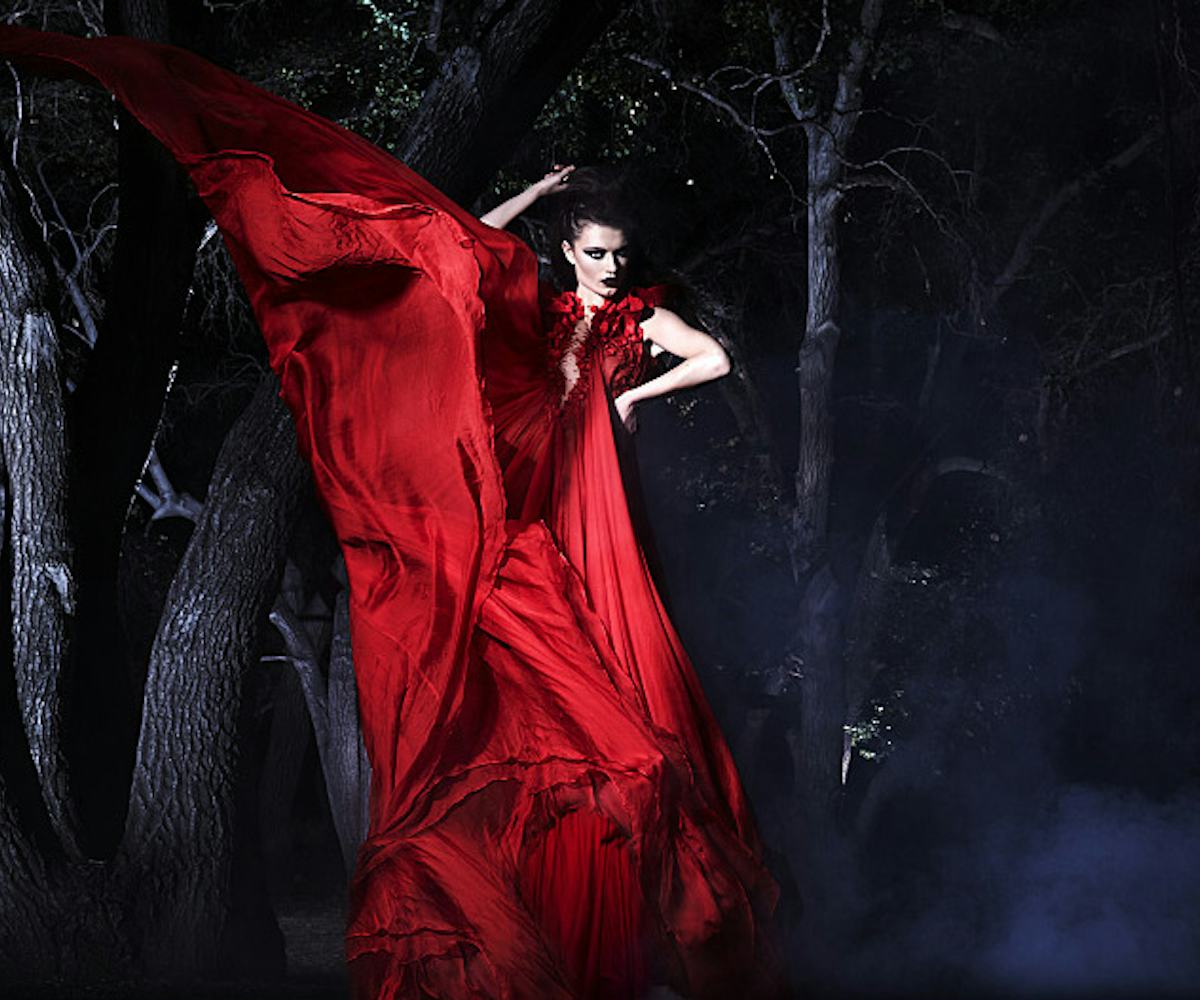 Photo: Erik Asla/Pottle Productions Inc.
ANTM Recap: The Girl Who Took a Shot in the Dark
This was such an empowering episode! Tyra announced that we had to prepare a business plan for ourselves to help us hone in on our brands and learn how not to be just a model. We must learn to become enterprising and entrepreneurial—or "Fierce-a-preneurs," as Tyra calls it—if we want to succeed in this industry.
The judging panel for this challenge included the CEO of Drybar, Alli Webb; the CEO of AFI Expertise, Marie-Pier St.Hilaire; Kelly Cutrone, our in-house PR Maven; and, of course, Tyra Banks.
Nowadays social media is propelling businesses and people alike to higher heights. It's a time where one can transform their talent into brands and their brands into empires. So we models must develop a plan that would utilize all of these things.
Nyle does well presenting his idea about a sign language app. Lacey does alright talking about a book for virginal models who are trying to make it in the modeling world. Devin bombs as he tries to present a fragrance that was not very well-received. But when it was my turn, I was so caught up on the idea of being perfect that I psyched myself out in front of the panel. Yes, I choked a bit, but I really did have a great idea that editing, unfortunately, made seem like I was never able to get out. I really should have just let go during my presentation and let my passion shine through. Mikey, though, excelled as he emerged as the winner of the challenge, scoring himself a hefty $2,500 to use as seed money for his next project. Congrats, Mikey!
After our entrepreneur experiment, we were told that we were heading to the woods to shoot in the dark. Oh, and we were spending the night!? This was going to be interesting.
Photo: Patrick Wymore/The CW.
This particular shoot was designed test our ability to rely on our senses to get the job done. We had only our hearing and the random strikes of camera flashes to guide us through this shoot. Nyle, of course, already having to rely heavily on his vision, had an especially tough time because we were in pitch darkness. Yu Tsai graciously found ways to communicate with Nyle, though. First, he put his flashlights to use; flashing them whenever the photographer was ready to click the shutter. Nyle would use this as a sign to move to his next pose. Unfortunately, that didn't work as well as we all had hoped because it seemed to disorient and confuse him even more. So then Yu Tsai got on his knees at the bottom of the pedestal that Nyle stood on so that he could use the vibration of the hits to the box as his cues instead. Genius!
Lacey didn't do so hot this time around, as she struggled to find her groove in the darkness (pun intended). Devin had a hard time finding his balance and harmony with the photographer. Mikey did fairly well shooting in the darkness and got his shot quickly. As for me, Yu Tsai was loving me tonight, praising me for getting into rhythm with the photographer and working the fabric of my dress like nobody's business. With the low challenge score that I got earlier, I knew that I had to perform exceptionally well or I could risk going home, and that was not an option.
The night ended in a freezing cabin where we all found comfort amongst ourselves, cuddling for warmth. Lacey snuggled up to Nyle; while Mikey tried his luck with me. I realized that although Mikey was a nice cuddle-buddy for the night, Justin holds my heart and interest.
In the end, Mikey got best photo for the second time and I am in a close second. Lacey and Nyle also make the cut into the Top 4, and Devin wound up going home.
Get ready because next week's episode is even more exciting as this final cycle nears its end! Keep watching every Friday at 9/8c on The CW.