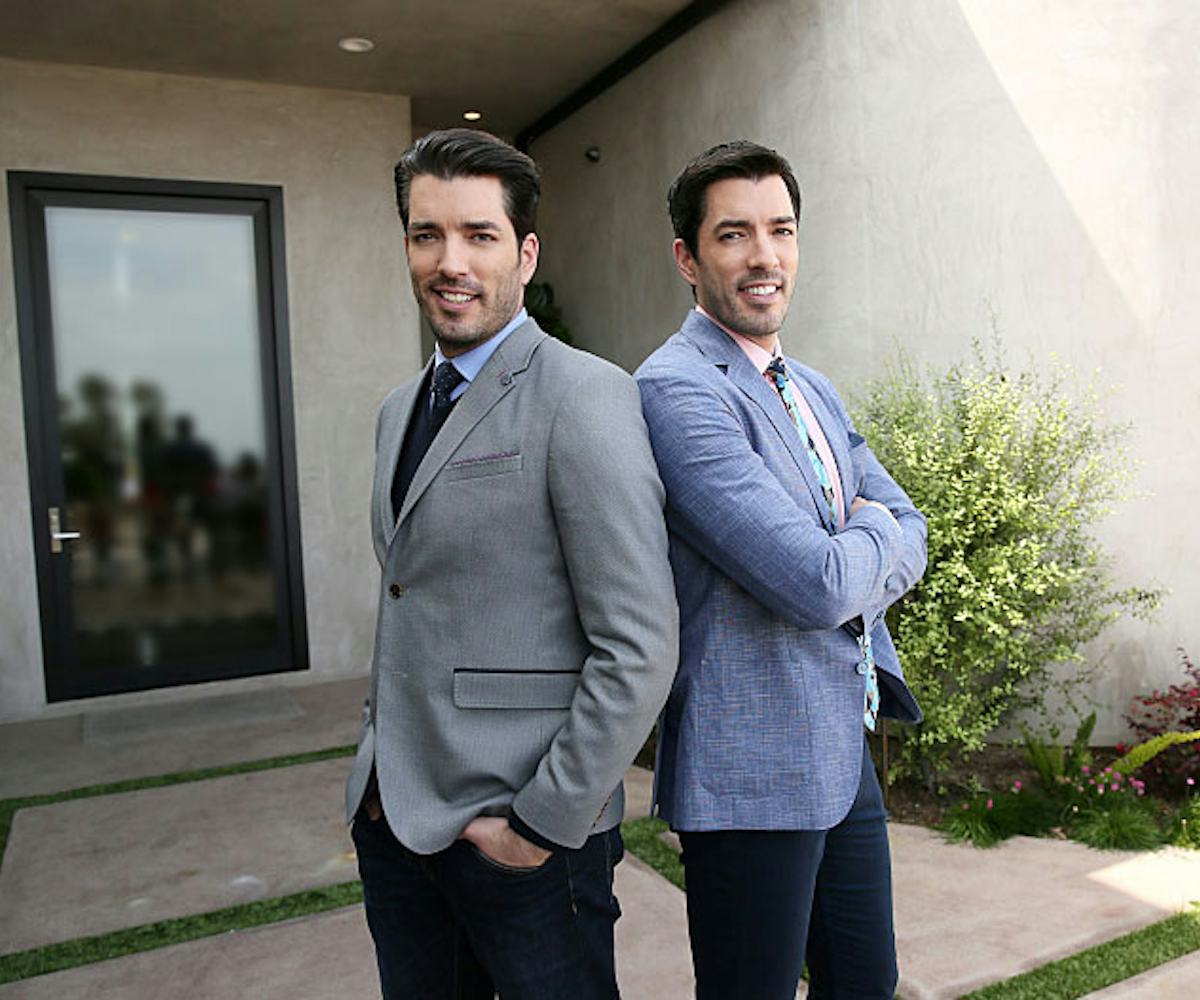 Photo: Patrick Wymore/The CW — © 2015 The CW Network, LLC. All Rights Reserved
'ANTM' Recap: mame adjei and the girl who walked away
tough poses—even tougher competition
"Wow!" is all I can say after watching this episode. A lot happened.
The top 22 have been selected, and everyone is ecstatic to have survived the brutal cut [from the first episode]. We were summoned to our beautiful new home, where we met the uber-talented (and super-hot) Property Brothers' Drew and Jonathan Scott. This house is decked out with a grand pool and Jacuzzi, a posing station (because who needs selfie sticks anymore?), a hockey table, crazy kitchen with all new appliances, and a full-on runway—yes, I said runway! Minus the Tyra suite, however, there are only two rooms. This setup is bound to create either conflict, romance, or both. There is definitely not enough space for 22 bodies!
Anyway, in classic ANTM fashion, we didn't get a moment's rest before we were thrown into our very first challenge! The Property Brothers explained that we'd be duking it out, yet again, in a full-out pose-off, to show off some of our skills; and that they will be judging alongside runway extraordinaire Miss J and the infamous Yu Tsai. The winner of this challenge would be rewarded keys to the still-unlocked Tyra Suite. 
Photo: Patrick Wymore/The CW -- © 2015 The CW Network, LLC. All Rights Reserved
1-2-3 and GO! We had just a couple of seconds to move into our best poses against our opponents. Justin and Ava killed me in their "selfie pose" battle. Bryant and Dallas looked like they just got broken up with. Kanye interrupted Bello and Miguel's "model of the year" speech. The competition dwindled down to self-dubbed "flower child" Ava and I. I thought, "Um, there's no way I'm letting this flower girl beat me in a pose-off!" Rightly so, your girl snatched the crown for first challenge win of the cycle (go me!) and earned the keys to the Tyra Suite. I scored the best room to lay my head down in. Sorry guys and girls, "Now get out of Mame's room!"
Later on, I explained more of my life as a diplomat's daughter, and living the "reverse Cinderella story" when I was separated from my parents. Others got deeper into, well, drama. Sweet Lacey was not a fan of outspoken Hadassah, from the start. She went as far to say that pageant girls can't model. (She must not know who I am.) I don't know which cycle or year she's stuck in, but "pageant girls" will prove to her and all other naysayers that pageant girls can indeed model, and model well! This going to be a fiery cycle.
We finally got to our first photoshoot for our cast photos—which we are told will end up going viral! I'm sure all of our hearts were pounding. The stakes are high, and there is still so much competition to weed out. Luckily for the competitor in all of us, though, one model eliminated herself from the competition, because she simply could not handle the pressures that we were under. She totally cracked. Ladies and gents, looks like we have found "The Girl Who Walks Away."
We were introduced to Erik Asla, the "McDreamy" of photographers, and Massimo Campana, the Italian uncle of photographers. I went up first, and basically killed it. I worked my angles, connected with the photographer, and listened to Yu Tsai's direction. Nyle impressed me with his ease of movement and posing skills. Yu Tsai commended him for being the best listener of the bunch, although he's deaf. Hee easily connected with him and got his money shot quick. Being deaf will definitely not hinder this guy; I think it will serve as an advantage. Lacey was another stunner as she quickly adapted to being on set and delivered great poses, with great knowledge of her angles. Ava couldn't seem to understand how to work her body to save her life—despite Yu Tsai's efforts. Although Courtney struggled on set, her images were crazy. The girl is photogenic!
And with that, you can tell that this will be "the craziest, sickest cycle of Top Model, ever!" from the mouth of Kelly "Cutthroat" Cutrone, herself. 
Tune in next Wednesday, August 19 at 8pm ET on The CW.