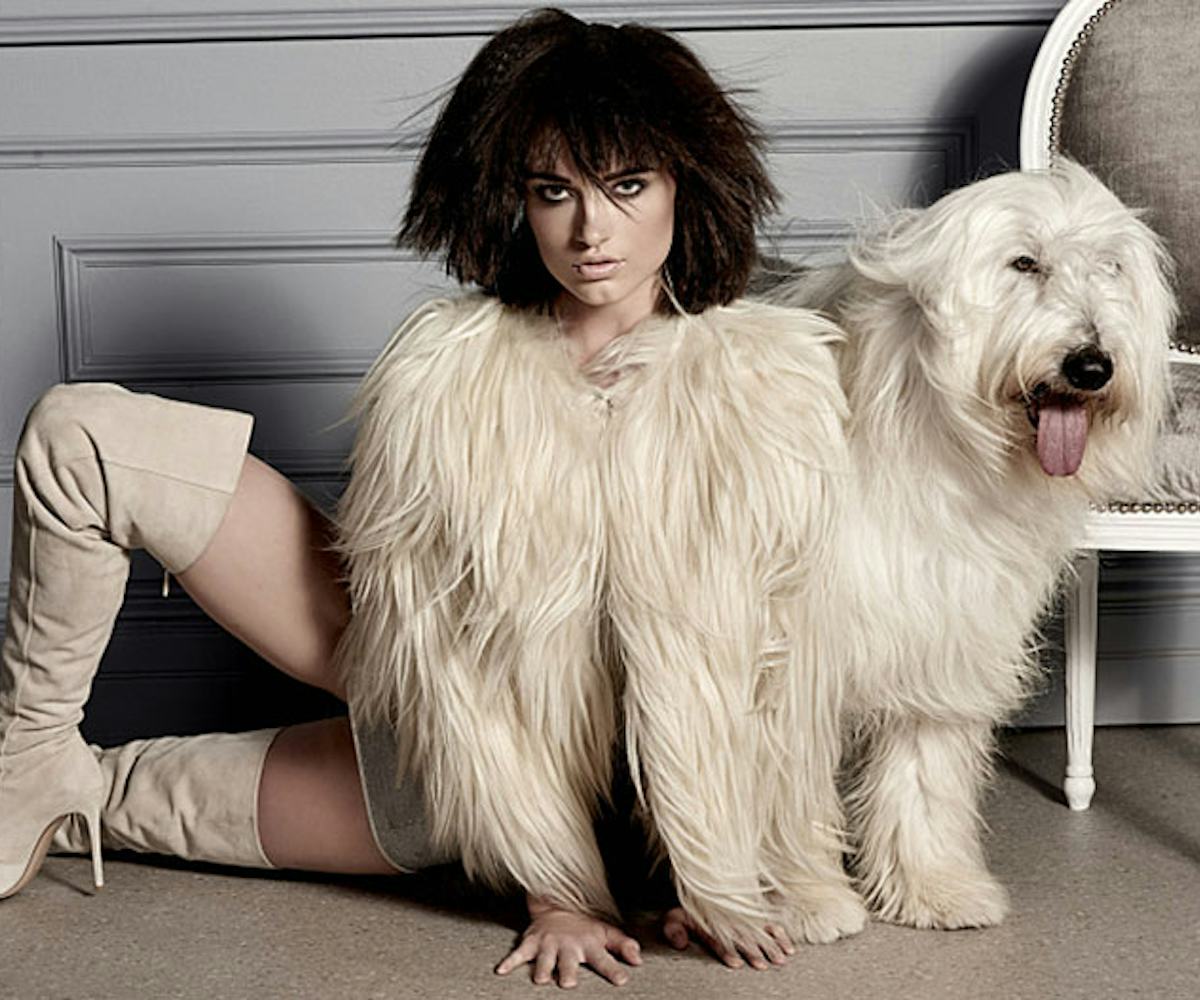 Photo:Yu Tsai/Pottle Productions Inc.
ANTM Recap: The Guy Or Girl Who Came Back
Well, the stakes are super high as the previously eliminated models join us once again in the race to become America's next top model.
This week, we went to Next Model Management, knowing it was time to prove ourselves as working models in the real world. The competition was to see how many bookings we could get during our go-sees. Kelly Cutrone and the director of Next Model Management, Alexis Borges, told us we had to choose an eliminated model to work with. Yikes.
Basically, we had to see four designers and return to the Next offices within the span of three hours or risk getting disqualified. Talk about a challenge. On top of that, the eliminated models were back in the running and could boot a model that was still standing! At this point I was thinking, "Oh, hell no! No one is taking my place." I had to make sure I was paired with someone that would allow me to take the lead, not fuss, and be a good partner. I picked Courtney.
She and I devised a plan to go to the furthest location first and work our way back to the agency. Not to toot my own horn, but I was the only model able to book with all four designers! However, thanks to L.A. traffic and poor timing, the challenge prize is given to Hadassah, who booked 3 out of 4.
Photo: Patrick Wymore /The CW.
On to the shoot, where we posed with animals and Yu Tsai! I was paired with a viciously fierce Doberman. Not all the models had such great luck working their pooches, though. It was interesting to see how well most of us were able to take on the challenge of having to work with a partner that we couldn't necessarily communicate with. We were just posing it up and hoping for the best.
Once we got home, things heated up in the hot tub…and not in the right way. Bello blew up at Hadassah over how he feels she hasn't been a loyal friend to him. I'm proud of her for gracefully walking away from the situation. It could have easily turned ugly in the model house. We've all got to learn to let go of our pride and egos at some point, and really focus on the reason we are here: to win! We're in a competition, not a sorority.
At elimination time now, we were more nervous than ever because one of us could be swapped out with an eliminated model. I appreciated the fact that one of the eliminated models could have a second chance to redeem themselves in this competition, though. And that lucky model wound up being Dustin! I was completely devastated to see Justin in the bottom. Out of everyone in the competition, he's one of the realest and sweetest individuals I've met and truly connected with. I would hate to see him go, but we will see who is safe next week! You all know who I'm rooting for!
Oh, and we're headed to Vegas! So I can only imagine what's in store for us there…Tune in next week on Friday, October 9!