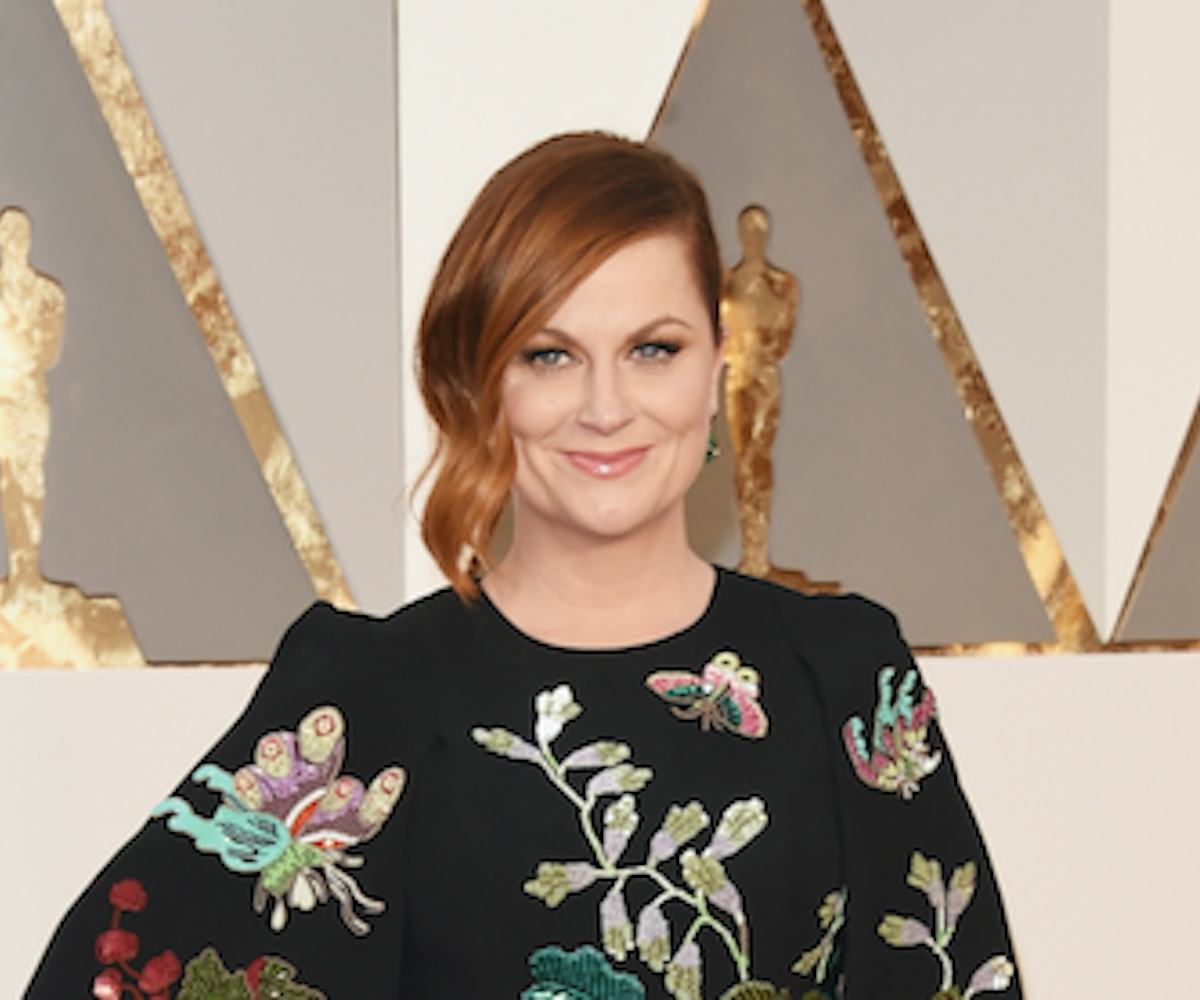 photo by Jason Merritt / getty images
Amy Poehler Is Not Here For Surface-Level Celebrity Interviews
Her politically charged responses to 'The Hollywood Reporter' are everything
Amy Poehler has no time to answer your cutesy celebrity interview questions.
The comedian, who was interviewed for The Hollywood Reporter's "The 40(ish) Most Powerful People in Comedy" list, made headlines when she turned the lighthearted interview into a scathing political statement.
When she was asked to name her "most memorable heckler," Poehler answered, "Who cares? The whole world is on fire." When asked about her "dream product endorsement," she noted that "a giant whale just died in Thailand after eating 80 plastic bags." She also didn't hesitate to remind everyone that over "4,600 people have died in Puerto Rico" when asked to reveal her guilty pleasure.
In response to Poehler's politically-charged approach, fans took to the internet to praise her for her candor.
"I didn't know it was possible to idolize someone more than I already idolize Amy Poehler," one fan wrote. "But then she gave this interview to the Hollywood Reporter and now I am deceased." 
"This Amy Poehler Q&A is the only mood," added Bustle's associate TV editor Kelly Connolly.
"Amy Poehler going full Leslie Knope ayyyyy," said another, referring to Poehler's Parks & Recreation character.
May we all aspire to be like Poehler.