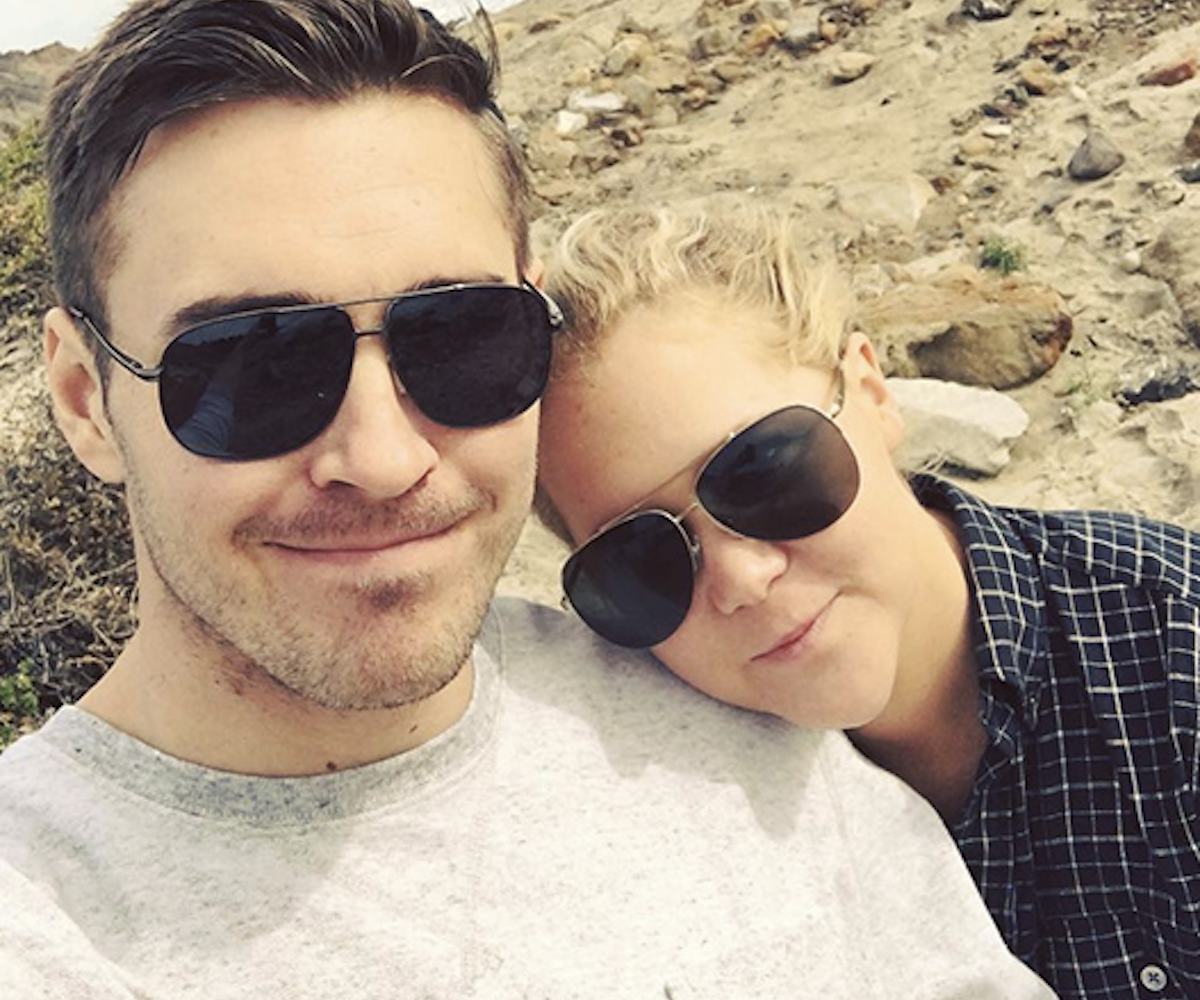 Photo via @benhanisch on Instagram.
Amy Schumer's Boyfriend Shared The Sweetest Instagram Ever
Long distance relationships aren't easy. Just ask Amy Schumer's boyfriend Ben Hanisch, who once again has taken to Instagram to declare his love for the comedian. "Nothing I hate more than saying bye to this human," Hanisch wrote underneath a photo of the pair rocking matching aviator glasses.
The 29-year-old Chicago furniture maker has fallen hard for Schumer, and he's not afraid of letting the world know it. After last month's Critics' Choice Awards, Hanisch captioned an Instagram of he and Schumer by writing, "One more from last night because this girl looked insanely gorgeous and I'm in love with her."
Fortunately for the new duo, gone are the days when handwritten letters and expensive phone calls were a long distance couple's only salvation. With the advent of the digital age, your significant other, no matter how far, is only a FaceTime, Snapchat, iMessage, or selfie (NSFW or otherwise) away. And thank goodness for that, because if there's one couple we want to see make it, it's these two.