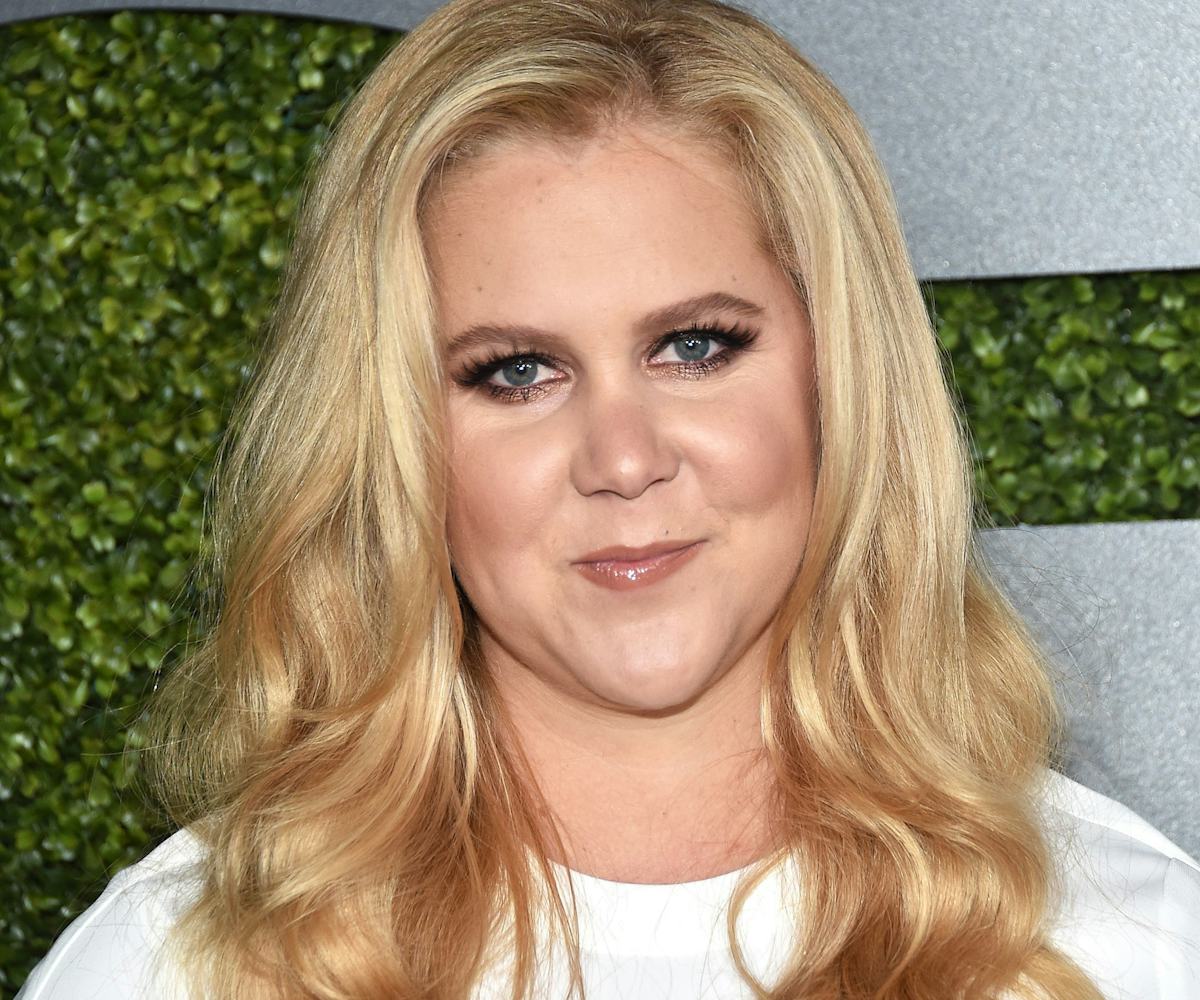 Photo by Mike Windle/Getty Images
Amy Schumer Calls Out Chris Harrison For Making "Complicated" Women Comments on 'The Bachelor: Women Tell All'
Last night, all of #BachelorNation tuned into ABC for the "Women Tell All" special of The Bachelor. As made obvious by the title, this is the episode where all of the contestants are brought back to discuss their experiences on the show and where they are now. Among one of the many famous fans of the show is Amy Schumer, who appeared on last season's The Bachelorette to help Kaitlyn Bristowe with her selection process.
This season, Ben Higgins had to choose between 28 women. All of them had their own stories to tell, but none were as intense as Jubilee Sharpe's. Not only is she a war veteran, but she also grew up in an orphanage after her family died in Haiti. Oh, and on top of that, she is black and made it past the first rose ceremony. So with all that in mind, it was easy for everyone to label Sharpe as the "complicated" one. 
During the "Women Tell All," segments are played to reintroduce the contestants before they take stage and have their one-on-one time with host Chris Harrison. The minute that Sharpe's clips started rolling, viewers knew that things were about to get heavy. "Ben was everything that I thought he was," said Sharpe. "You know, he didn't see me and my complicated past as a huge obstacle."
As soon as she said the word "complicated," it was game over. Harrison couldn't stop using it as he tried to dissect Sharpe's relationship with Higgins. After facing one too many microaggressions on the show, Sharpe started to pull away from everyone in the house, which resulted in her getting ganged up on by the contestants. Despite the fact that she and Higgins were developing a real connection, it blew up in both their faces and the two parted ways in Mexico City.
"I know you can't control how complicated you are," Harrison said. "You might be complicated, and I know you stir the pot sometimes, but I hope you realize you're a pretty special woman, and I really appreciate you coming here and opening up the way you did."
So where does Schumer come into all of this? As the comedian watched the special, she was not pleased with Harrison's use of the word "complicated" to describe Sharpe. She fired off a round of tweets about how being complicated isn't problematic, and to imply that women with these complexities are unlovable is wrong. Harrison handled it well by immediately replying in agreement to Schumer's points and offering to talk it over a bottle of wine.
We're glad this was settled, but we were hoping that this talk over a round of wine might lead to Schumer co-hosting all forthcoming seasons of The Bachelor and The Bachelorette.