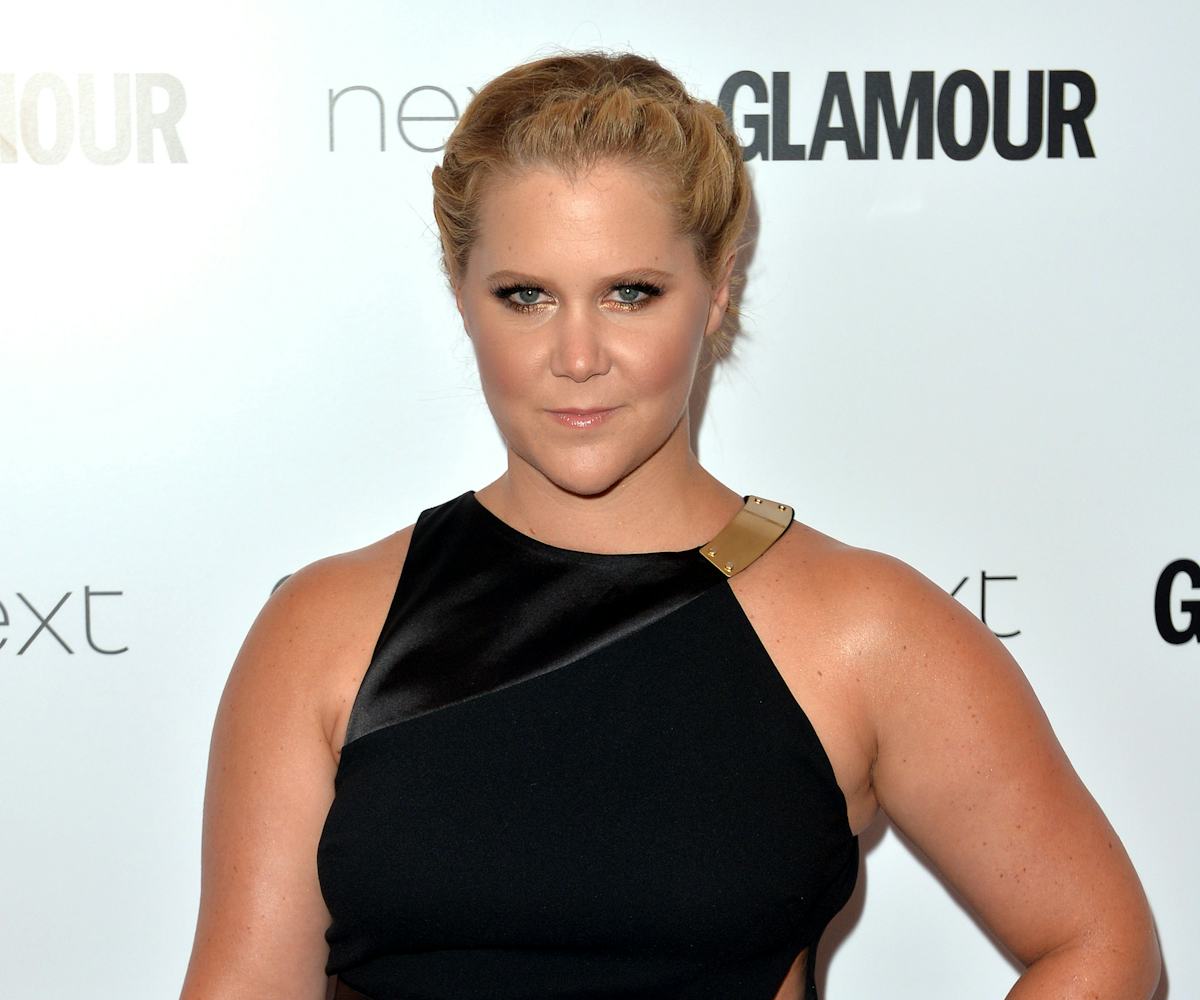 photo by anthony harvey/getty images
amy schumer has a new kind of gig
opening up for madonna's tour
It's no secret that Amy Schumer has been taking the world by storm, addressing important issues like femininity and body image with an honest and refreshing twist that makes her one of the funniest people in entertainment today. And it looks like we're not the only ones impressed by Amy Schumer's track record—it turns out Madonna is, as well.
Schumer announced yesterday through a tweet that she would be opening up for Madonna on tour for a couple dates in the fall. "Guess who auditioned for Madonna and got the part?" the tweet reads, along with a short video of a baby Amy Schumer adorably performing "Like a Prayer."
Though musicians typically feature an opening musical act for their concert tours, Schumer probably won't perform any songs and will do her comedy sets instead. Still, with the topics Schumer often addresses, like female sexuality and confidence, probably will prime the crowd perfectly for a Madonna show. After all, the Queen of Pop is also known for her shock factor as well.