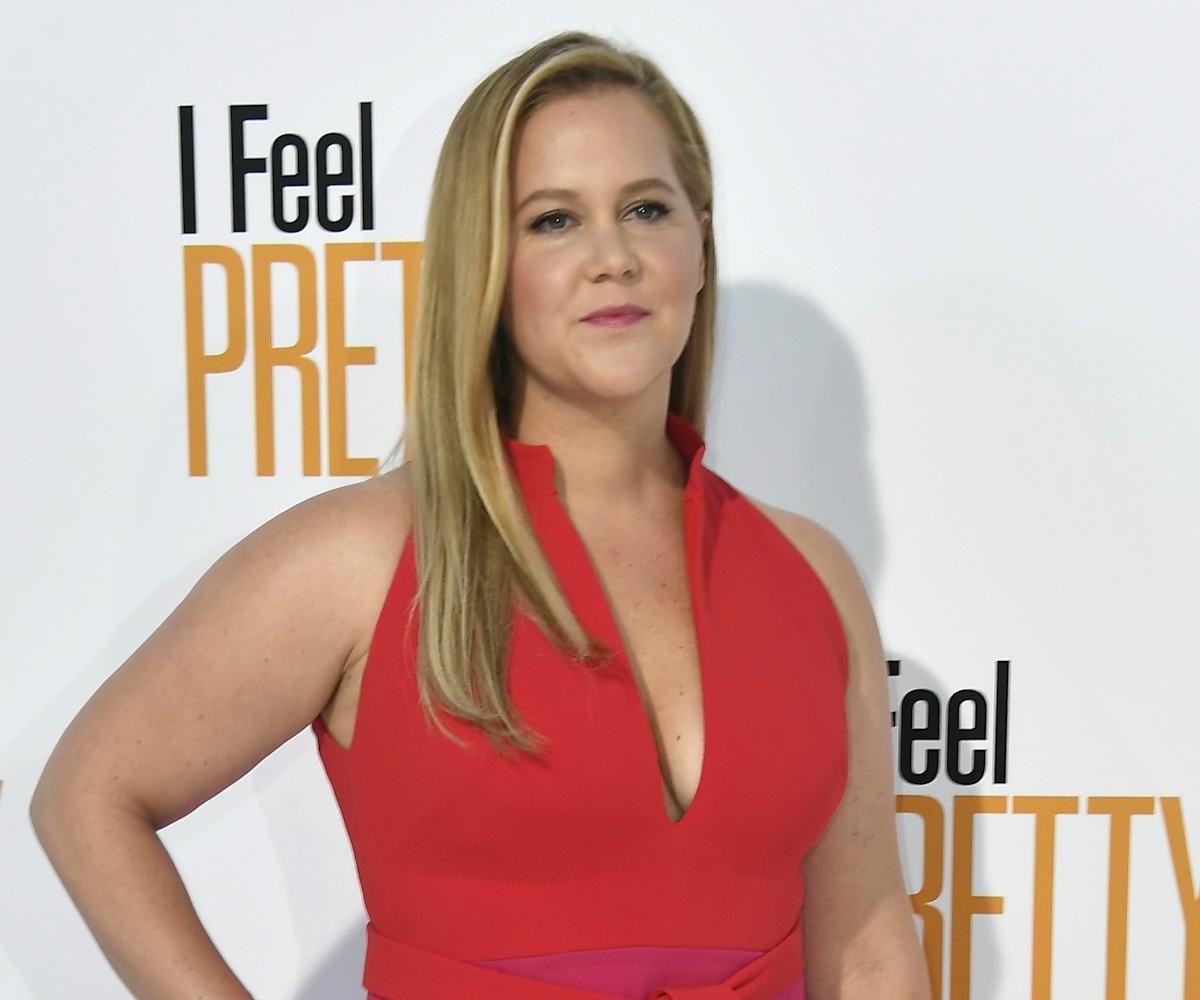 Photo by Frazer Harrison/Getty Images
Amy Schumer Is Rejecting Super Bowl Ad Offers To Protest Racism
Taking a cue from Rihanna
Amy Schumer wants more people to join her in protesting racism and police brutality during the Super Bowl. The actress shared a lengthy message to Instagram this past weekend pointing out that she has told her agents not to accept any Super Bowl ad opportunities in support of the protest.
After asking why more white football players were not showing their support and getting down on one knee and calling them "complicit," Schumer turned her attention to Maroon 5, who is set to play the Halftime Show. She said "it would be cool if @maroon5 backed out" of it, like Rihanna did, in a move of solidarity. Schumer also acknowledged that her refusing to do Super Bowl commercials could come across as privileged, given her socioeconomic status: "I know it must sound like a privilege ass sacrifice but it's all i got. Hitting the nfl with the advertisers is the only way to really hurt them." 
Schumer ended her post by asking for thoughts from her followers, which garnered responses on very opposite ends of the spectrum. The actress's celeb followers chimed in with their support, including Diddy and Ilana Glazer; Jess Seinfeld added a heartfelt message of support: "You grow and learn every day and in doing so, you raise the game for all of us." The negative reactions are unsurprisingly racist, and not worth quoting, denying the existence of racism or calling for Schumer to herald the police force as heroes.