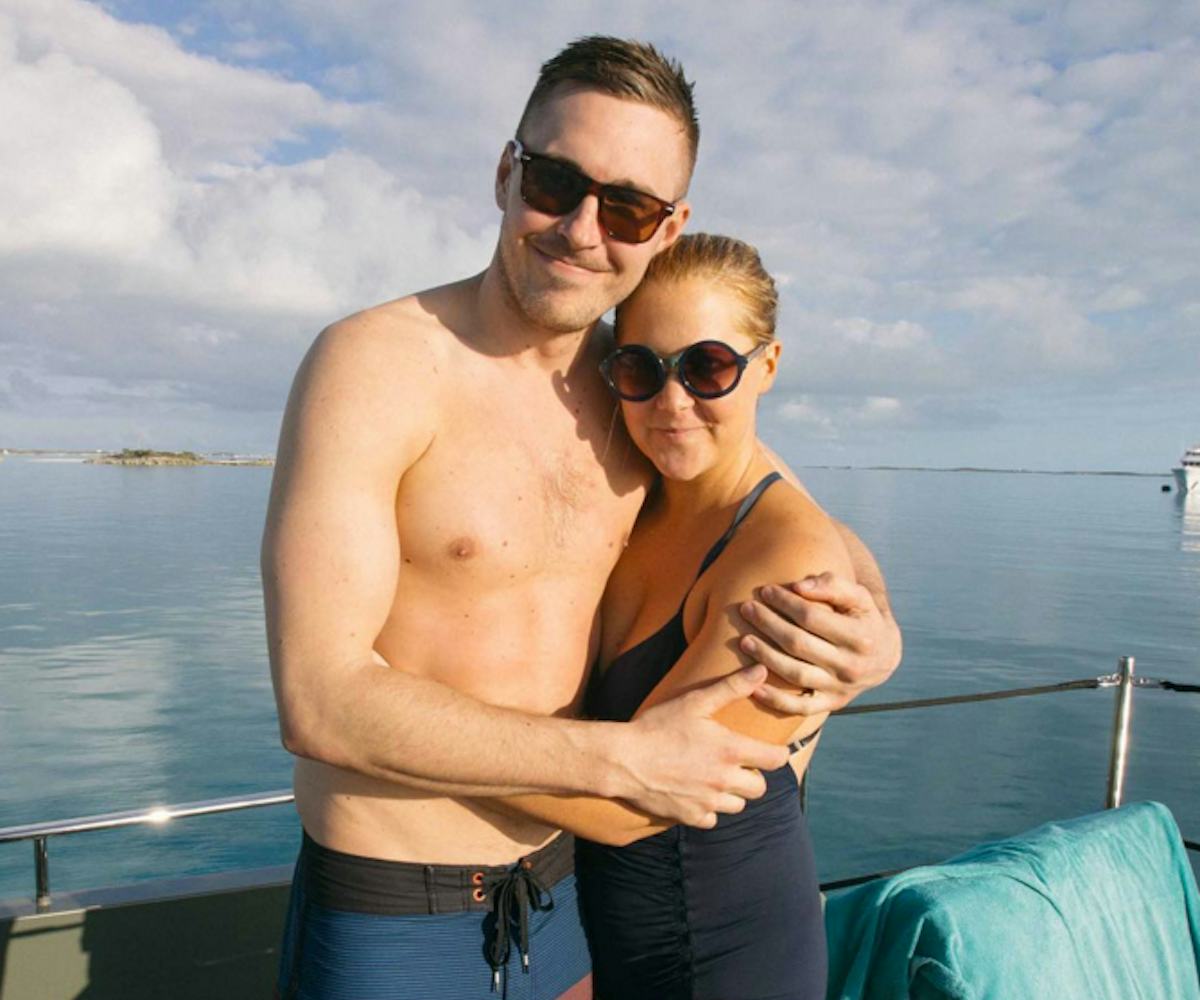 photo via @amyschumer instagram
Amy Schumer + Her Boyfriend Are Making Us Feel Mushy Inside
Amy Schumer has basically made her career by showing how women are strong, independent, and funny as hell. She's parodied relationship mishaps and what it's like to be a single, sexually active woman, and in doing so has helped usher in a new era where women feel comfortable with themselves and in asserting their sexuality. So when we saw photos of the comedian on vacation with friends and her beau Ben Hanisch this weekend, we couldn't help but feel that warm and mushy feeling that The Bachelor (that Schumer is a huge fan of btw) has tried so hard to create, but hasn't quite nailed because of the whole sexist nature of it all.
Honestly, they just look so happy with each other. And if there's one thing that Schumer deserves, it's happiness—and, yes, a vacation as well. In the past year alone, the comedian has landed a multimillion-dollar book deal, released a massive blockbuster that earned Golden Globe nods, hosted an awards show, and become an advocate for stricter gun control, all on top of continuing to run her own show, Inside Amy Schumer, which, speaking of, is about to premiere a new season.
Anyway, we're just really, really happy for her. Also, we hate objectifying humans, but we would totally wash our clothes on Ben's abs.