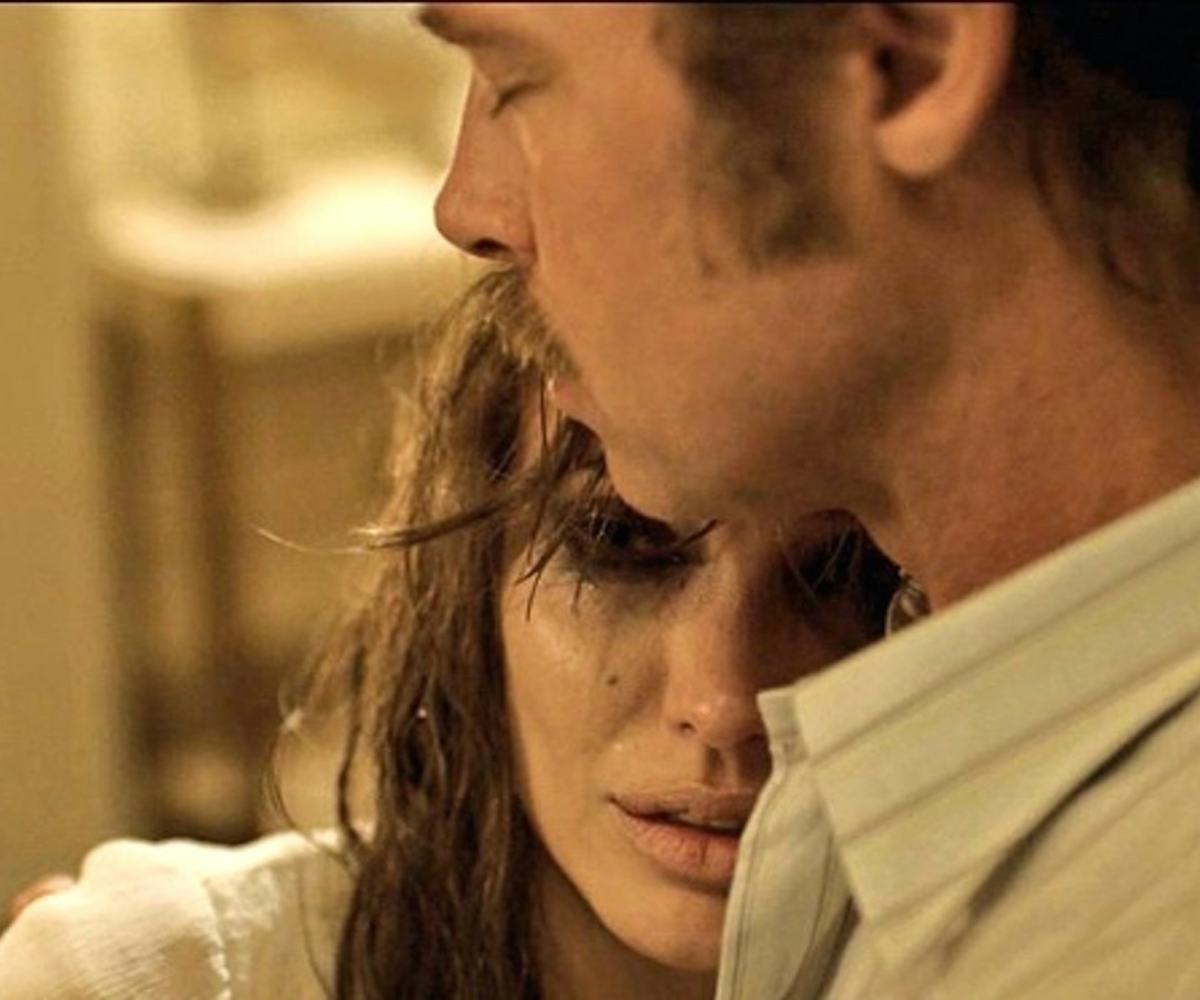 Image via Universal Pictures
Angelina Jolie And Brad Pitt Get Sobby In The New 'By The Sea' Trailer
big emotions and good hair.
This is such an intense way to end our week. We've been watching carefully for any new info about Angelina Jolie's fourth film as a director, By The Sea, and today we were awarded with a brand-new, dialogue-light trailer featuring her and husband Brad Pitt being super, super emotional. Like, super emotional.
In a capsule, By The Sea is the story of a troubled marriage (obviously) between a writer, Pitt, and his wife, Jolie (who also goes by Jolie-Pitt), bunking at a French seaside resort in the 1970s. Clearly, even the amazing clothes and their beautiful, luxe surroundings aren't enough to make this couple happy. "Summertime Sadness," indeed. 
As a director, it's Jolie's follow-up film to last year's Unbroken and the first time she's appeared in front of the camera since 2014's Maleficent. It's also been a while since we've seen Pitt—who normally does a couple of movies a year—after 2014's Fury.
By The Sea is the first time Jolie has directed her husband, Pitt, in their 10-year relationship and also the second time the couple has performed together. Infamously, their on-set hookup during the filming of their first go around, 2005's Mr. & Mrs. Smith, marked the end of his marriage to Jennifer Anniston and the beginning of their now-legendary pairing. Interestingly, both Mr. & Mrs. Smith and By The Sea are about troubled marriages, though one featured excessive gunplay and a happy ending (we'll let you guess which). 
Get ready to feel all the feelings when By The Sea, which also features Mélanie Laurent, hits theaters November 15. 
(via EW)